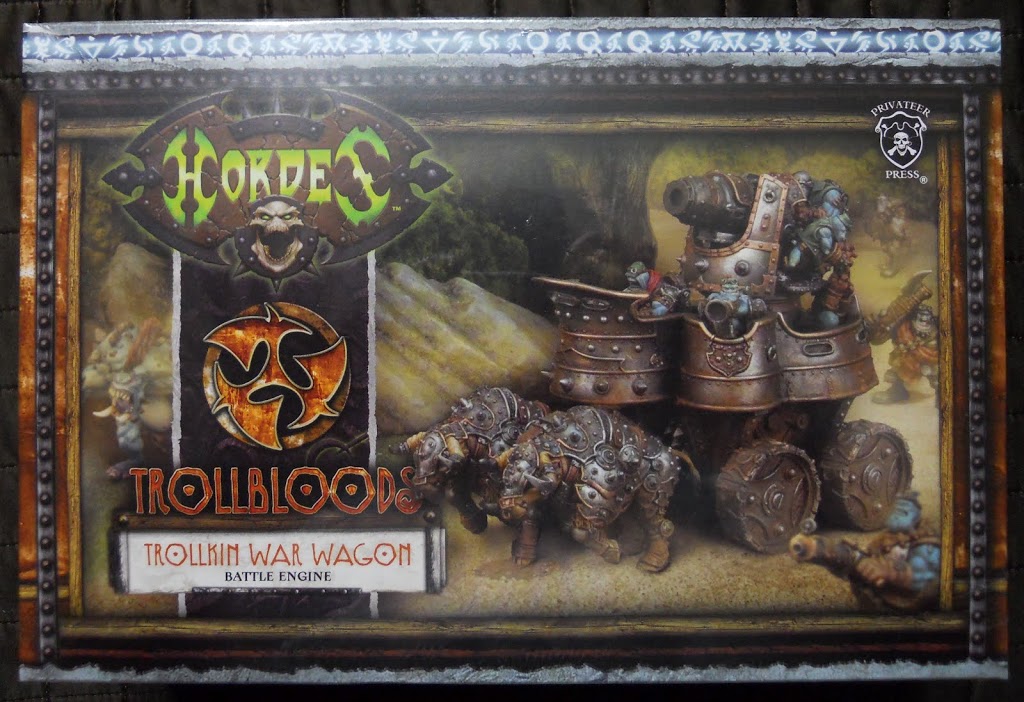 Man am I ever a happy Trollblood player. Privateer Press sent us an advance copy of the awesome new War Wagon battle engine so I could show it off to all you BoLS readers.

Yeah, the Celestial Fulcrum was cool, don't get me wrong… but this is what I'm talking about! I'll take bison pulling a bunch of angry Trollkin with a giant cannon over rocks and sticks any day!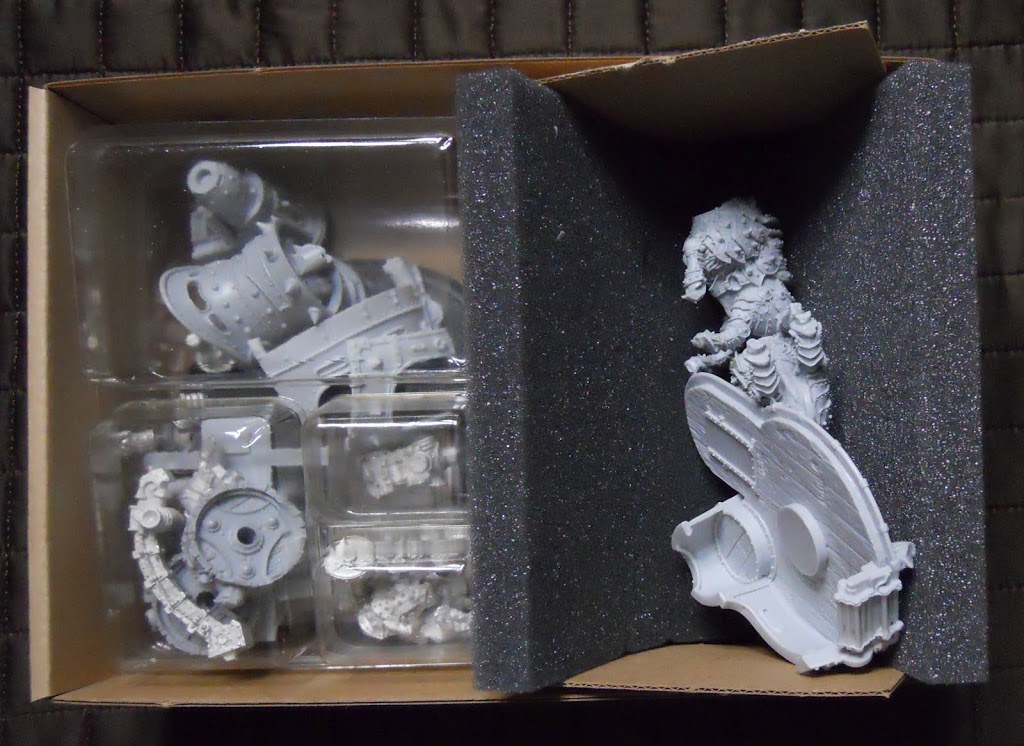 And is the War Wagon ever a kit. Here it is… still nicely packed inside the box…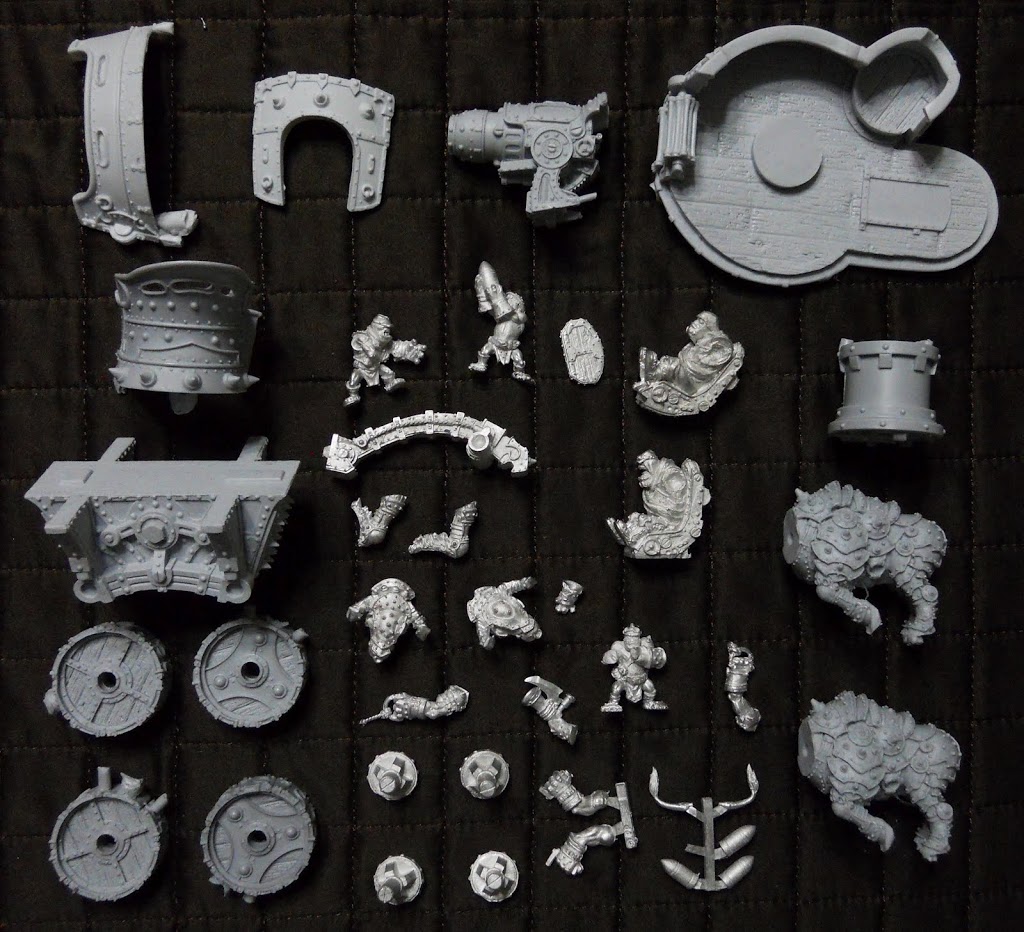 And here are all the pieces! 1, 2, 3… 39 of them. That is one complicated kit.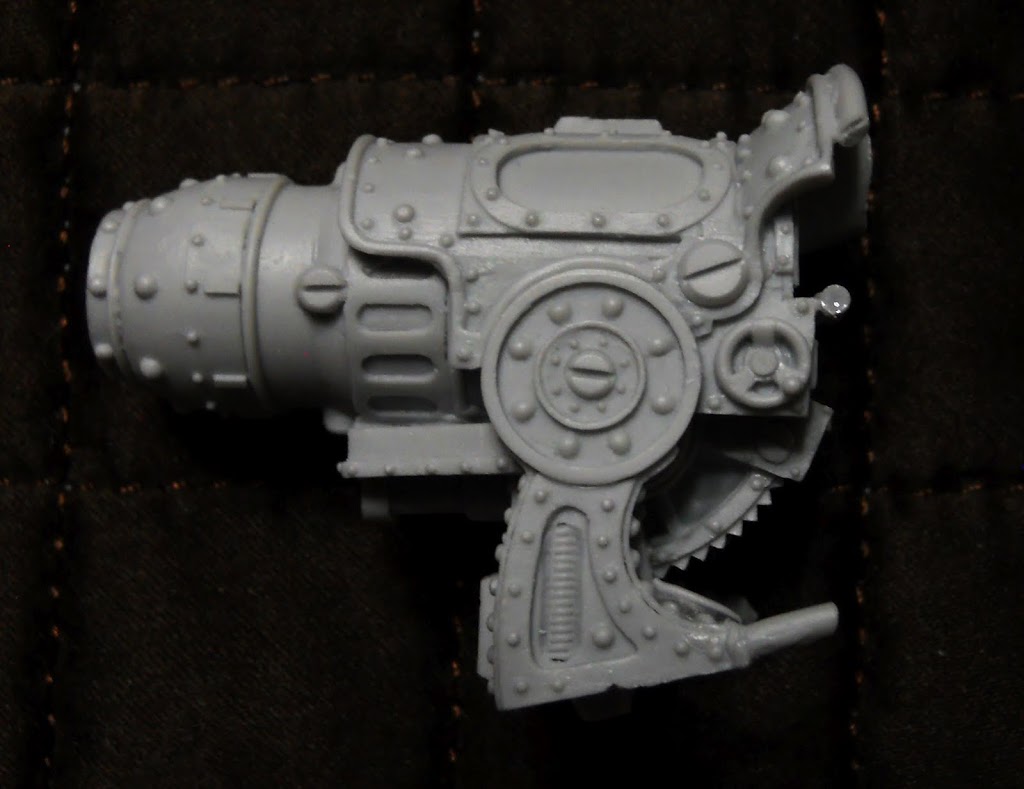 Here's that cannon. At almost 2″ long and with its considerable girth, I think this may very well be the largest gun in the game. That's quite an achievement for the Trollbloods. But they'll have to enjoy it while it lasts since the Colossals will be here before you know it.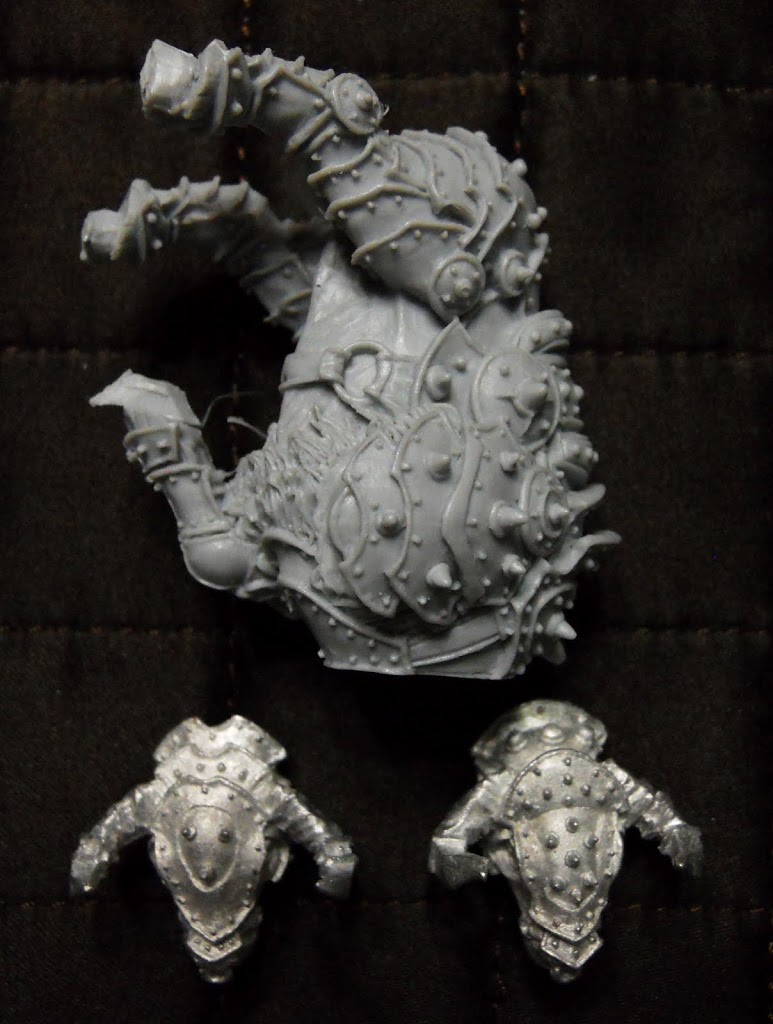 Check out this bison. It was cast with three of its legs already in place. I wonder how they managed to make that work. I've also pictured the two Bison heads. I remember some Khador players being upset that the two horses on their Gun Carriage were identical. Well looks like Privateer heard those complaints. This kit has two different heads and legs for the animals.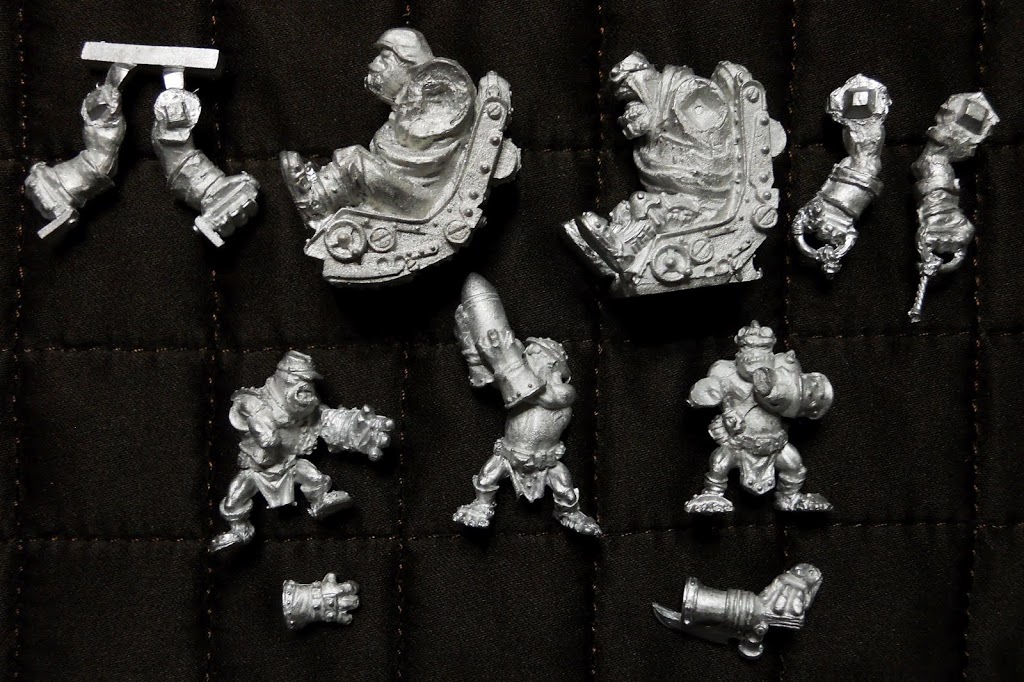 The Gun Carriage has five crew: three pygs and two Trollkin. I love the action captured in the Pygmy sculpts.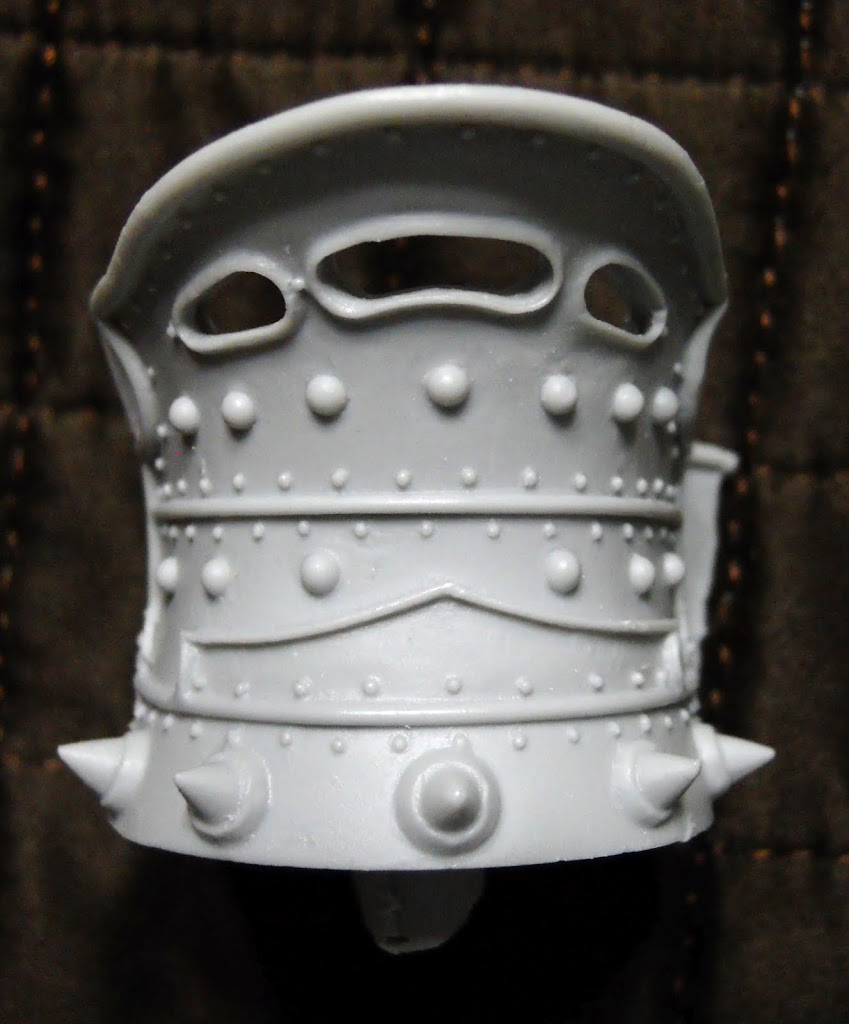 The whole wagon is covered in rivets. Check out the line of them running under the lip of this piece here. Its very well cast.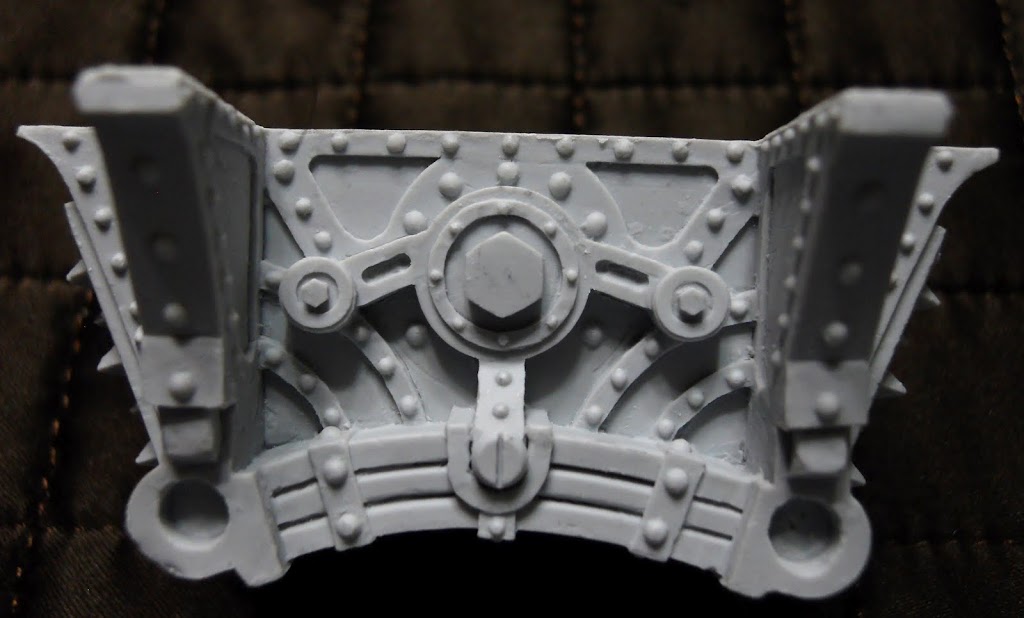 Finally, I wanted to show off the wheel mount. It has a really cool mechanical look to it.
~Alright, now I've got to paint this thing. As soon as I figure out how it goes together.