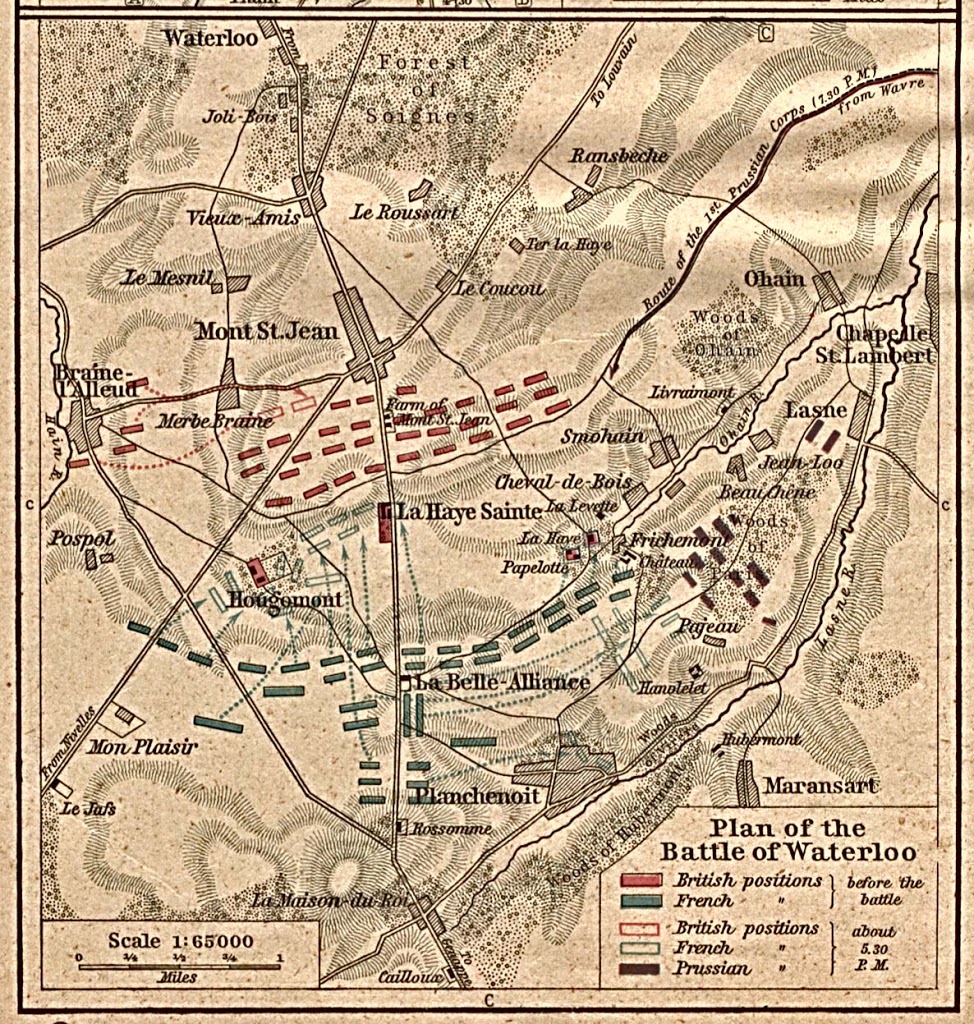 "Earth comprises distances, great and small; danger and security; open ground and narrow passes; the chances of life and death" ~ Sun Tzu.
I couldn't have said it better myself! Hey guys, it's Adam from TheDiceAbide.com, and I'm back from my little break last week. Today I'm going to talk about another area of key importance when playing WFB, and that is the battlefield. It doesn't take a brilliant tactician to avoid terrain with their army, but, a skilled player can force the enemy to play against both the opponent and the field itself. Hopefully by the end of this category, you will fall into that later category!
General Principles
Terrain is a part of every game, even if you're not using the magic terrain in the book, there are still huge implications of each little piece of terrain. The first thing I'm going to do is break them down into Woods, Rivers, Hills, Impassible, Buildings and Obstacles. When you are placing terrain on the field, it is important that you understand how you can place it to both aide your army, and offer a hindrance to the opponent. Eighth Edition has offered us a whole new dimension of the game, giving us actual rules for how to both play with and place terrain (something that I desperately hope that 40k will follow with). With these new rules, there is a random amount of random terrain generated, then players alternate placing the terrain before choosing deployment zones, so the last part of this article will talk about general placement strategies.
I realized that I can write a novel on terrain, so today, I'm going to go over Woods, Rivers and Impassible terrain and how to use them to your advantage in combat. Next week I'll go over Hills, Buildings and Obstacles, as well as some strategy and considerations in deploying terrain.
Woods
Ah, nature! As much of a fan I am of camping, I don't think I would want to go into the woods in the Warhammer Universe, since 83% of them are filled with monsters, spiders, magic fungus (that could be fun) and a variety of other nastiness. Woods are the most common piece of terrain in fantasy, with a 1/6 chance of coming up every time you roll on the terrain chart, so it is a very important piece of terrain to understand. In general, Woods are a great piece of defensive terrain, you can put units in them to avoid missile fire, as well as put skirmishers in there to make them Stubborn. Hopefully both of those strategies are fairly obvious to most, so instead, how can we use this piece of terrain offensively?
If a unit has 50%+ of their unit in a woods, then they will lose Steadfast, so a simple idea is to give them a good reason to come into the woods, some tasty bait, a lone wizard will usually do, especially a level 4 (never said it wouldn't be risky).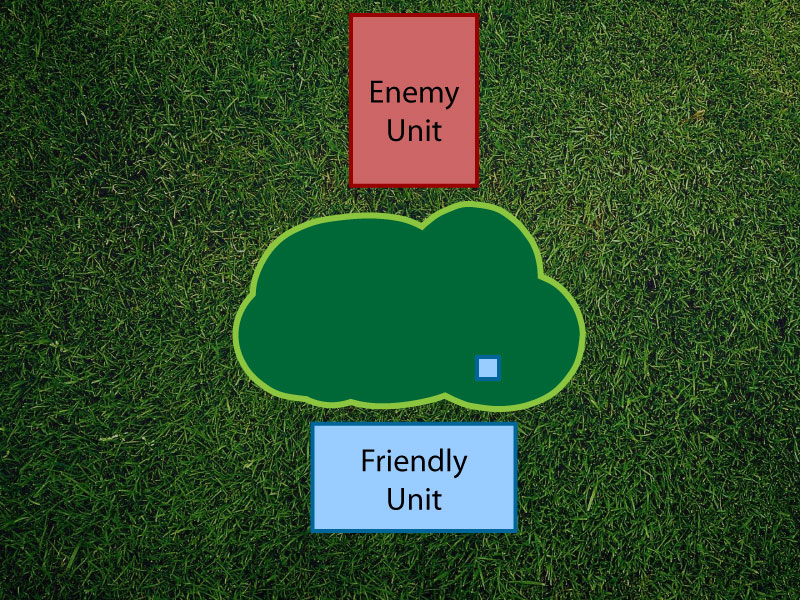 So the enemy will charge the bait, hoping to crush them underfoot, in response you flee through your unit, blocking their pursuit and now the opponent is forced to either fail the charge, or redirect into the block waiting on the other side of the woods. If they take the failed charge, they will end up in the woods and lose steadfast when you charge them in return, if they redirect, then they're in the woods either way, so all you have to do is not lose combat.
Now, what if they don't take the bait? It's pretty simple, you charge! You need to declare a charge with the bait, preferring something which is an almost impossible charge off to the side (to the right in this diagram), then their failed charge should get him out of the way for your own unit to charge. The opponent is running that deep formation, so you losing steadfast for being in the woods is far less important. Ultimately, in the end, this whole encounter can really only benefit you. Another great way to bait the opponent is to put your big block into the woods, your opponent thinking they caught you off guard will charge since they can't pass up the chance to break a unit which would otherwise be steadfast. This is when you reveal that the character in the unit has the Crown of Command and watch your opponents enthusiasm recede, as they just gave up the possibly of steadfastness themselves to take the charge.
Rivers
Who wants to go for a swim? Not your opponent. Rivers in Fantasy have some incredibly powerful effects. The most obvious of which is preventing units from marching through them, and often times players who have magical movement (TK and VC) will try and just stick the river right across the center of the board, since it is more likely to negatively effect the enemy than themselves. While this is a totally valid way to use the terrain, you can also use it similarly to how I talked about woods, as a tool to negate Steadfast.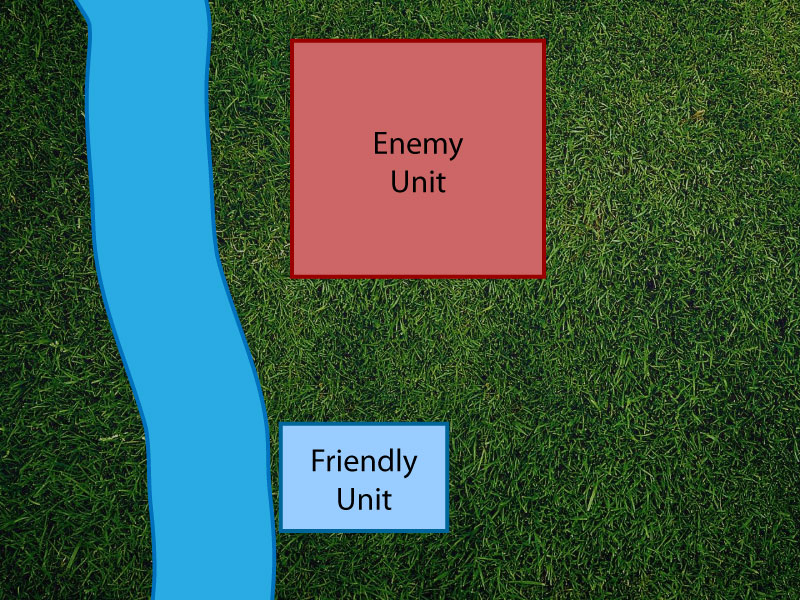 If you look here, your enemy is using a massive unit (i.e. 100 skaven slaves), which will have a mountain of attacks, but also rely on being steadfast to survive an unfavorable combat. Their quarry is now sitting next to the river. The rules for a river state that if even one model in a unit is touching a river, the whole unit loses Steadfast, and since the enemy must maneuver to maximize contact with the enemy, if they want to take this charge, they absolutely will lose steadfast. When you are playing opponents that regularly rely on being Steadfast, this is a horrifying situation to be in.
Now just like before, what do you do if they don't charge? The answer is often nothing. You don't want to charge that block of 100 slaves, it will only gum you up forever. Instead, this is kind of a stalemate, but that isn't a bad thing, until one of you has proper support, the units will stare each other down, neither wanting to take the charge. But this stalemate does give you the time to sit back and shoot them, taking down their numbers until manageable, and a desperate opponent might see this happening and take the charge anyhow, it's amazing what a little pressure will do.
Impassible Terrain
The last major type of terrain that will strongly affect how units maneuver across the field is the impassible stuff. Basically big rocks, buildings or magic ruins that just frankly get in the way. Similar to using a river, by butting up your unit to the terrain, you can force your opponent to give up many of their advantages.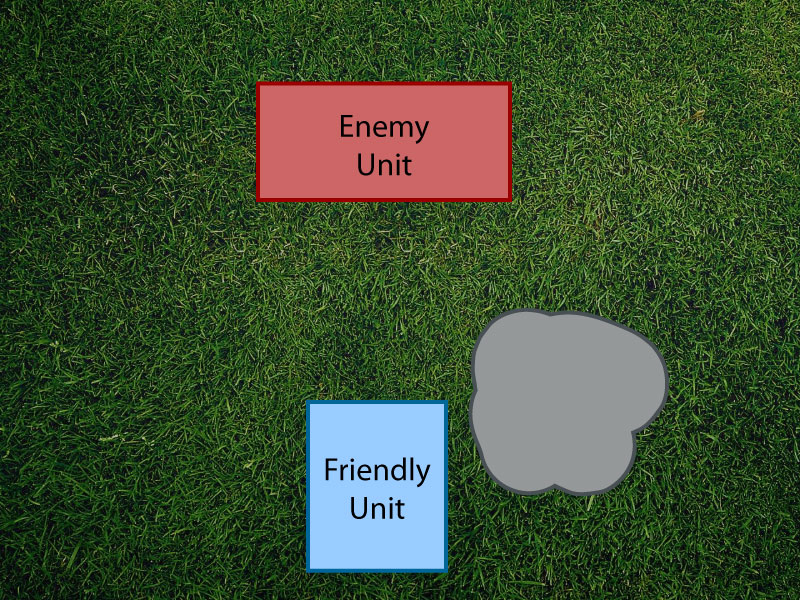 In that diagram, if your enemy wants to charge your unit, they will have to maneuver around the rock, meaning all the models at one end of their horde formation aren't going to attack! When you are playing an army like Warriors of Chaos or High Elves, where you will likely take narrow formations of elite troops, this is an incredibly powerful tactic as it will severely hamper the effectiveness of enemy horde formations. If you can stick the terrain even further into the way of the enemy and push them over even further, then you will really gain the upper hand.
Getting in the Way
Basically, if you can understand how to use the terrain to get in the way of your enemy, you will not only annoy them and disrupt their plans, but you can also use it to have real consequences in combat with profound effects on the game. When you are playing elite armies, it is very important to understand the role of terrain on the field, and when you are playing with hordes, you really need to plan ahead and find ways to get around all that pesky scenery without letting your opponent put you into unfavorable conditions.
Hopefully this gives you something to think about with how you deploy terrain on the field. When you are playing WFB, the scenery can either be your strongest ally, or your greatest enemy, the only difference is careful consideration of terrain and understanding how to use it's effects to your advantage and your opponents hindrance. I'll see you next week when I talk more about the other types of terrain and give some pointers on how to set it up in your favor!