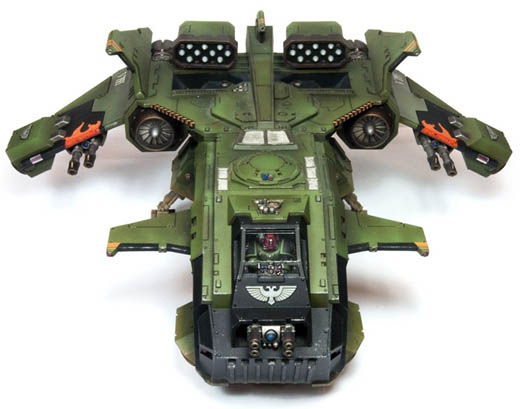 Its official, the Forgeworld StormEagle is here.


Space Marine Stormeagle
and rules (go read em)
Clocking in at £80.00 and a nice 225 pts, the StormEagle fills a hazy gap between the assault-minded Stormraven the Land Raider and the full sized Thunderhawk.
Not only is it s cool vehicle, but its available to the Chaos Marines as well – as a FAST ATTACK slot no less. It is a vehicle of the Great Crusade and made an appearance in the novel A Thousand Sons, so its not some recent invention.
I'll leave its value-to-effectiveness proposition to you all. Enjoy.