DUST: German Lothar Medium Panzer Walker Unboxing (video)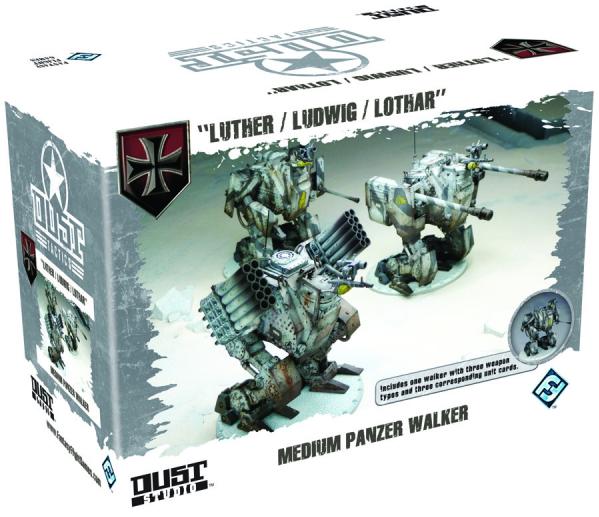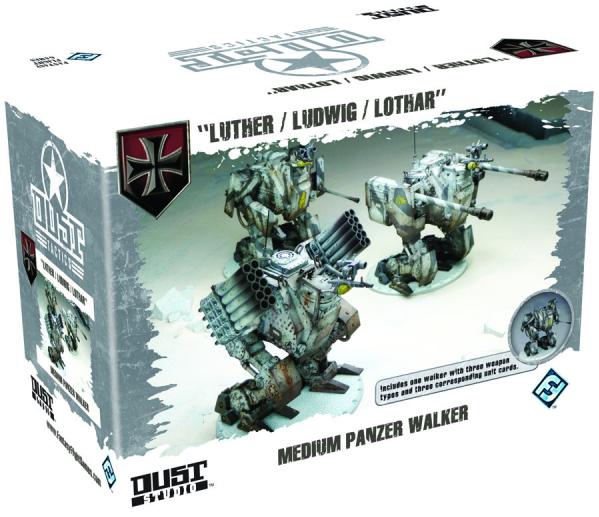 Lets take a good look at what DUST miniatures look like. Today we begin with the German Lothar-Ludwig-Luther kit.
I think FFG has chosen an interesting halfway house in the miniature presentation between fully prepainted stuff like AT-43 and the full assembly required sprue based kits from Games Workshop and Privateer.
Basically you can pull these things out of the box and be playing and collecting in minutes, with minimum tabletop standards. If you a serious hobbyist, its easy to either take the fast approach of detailing, weathering, and basing the primed kits, or just start over and fully repaint them.
~What do you guys think of the concept?