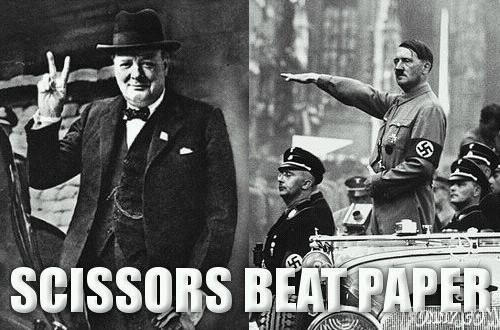 Wraith here, bringing you another FoW topic for your intellectual digestion. FoW can be a very complicated game of rock, paper, scissors, where one unit is good at taking on a particular part of your opponents force. Because of this, the key to victory in many FoW games is the art of mastering combined arms tactics.
Every FoW army is based on a core force, be it tanks, infantry, recon troops, cavalry, etc. This core defines your army as a tank army, mechanized army, or infantry army. Each army type has its strengths and weaknesses, ranging from mobility and striking power, to survivability and unit specials rules. Choosing your core force generally defines how your army will run on the table top, with tank armies being fast and mobile hitters, while infantry forces take a more methodical approach and tend to be harder to kill.
But regardless of what army you choose as your core, you will have access to supporting units from throughout your faction's army. These support options allow a player to strengthen their army as whole, filling those gaps that your core force cannot cover on its own. A key example of this is an American Late War tank army. The core force is two or three platoons of M4 Sherman tanks, which is a good, average tank for the period. But while the Sherman can deal with other average tanks and infantry in the open really well, it will have trouble stopping heavy tanks (like Tigers), dug-in units, and holding objectives. To cover these weaknesses, the American tank company has access to a wide variety of support options. To help deal with those pesky Tigers, you can add some Tank Destroyers to your force. Their better guns and unique special rules will keep German tank players wary, allowing your core force to do its job. To deal with dug-in infantry or guns, the American player can pick up some artillery or air support to help remove those dug-in elements of your opponents force. To hold those objectives, grab some infantry to dig-in and defend them, allowing your tanks to remain mobile, attacking and advancing towards your opponent's objective.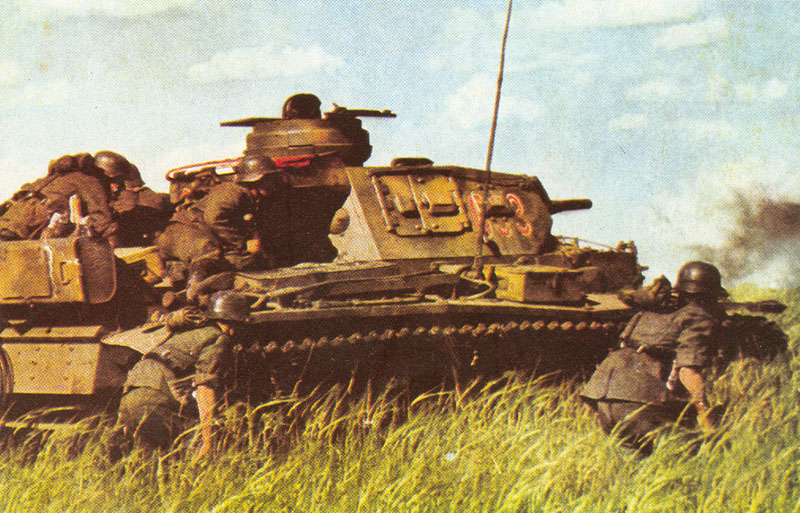 This example highlights the importance of combined arms tactics in FoW. While a skilled player can achieve victory using a one or two dimensional force, this is generally the exception to the rule and most players prefer to cover all their bases to guarantee victory. A balanced combined arms force not only allows a skilled player to deal with the expected, but also the unexpected. A player running a tank force might have brought some mobile artillery, intending to use them to help remove dug-in units and not much else. But what if the opponent brought a pure tank force, with no infantry or guns to deal with? One might think that his artillery is now useless, but this is far from true. In this case, the artillery might end up being used as an extra tank hunting unit, using their high direct fire anti-tank ratings to kill enemy tanks. Or they might be used as a mobile reaction unit, moving to stall enemy advances or even charging the enemy's objectives to force the opponent to react. Or, they could still be used as traditional artillery, using their bombardments to hit the weaker top armor of the enemy's tanks. All these options allow the owning player a myriad of ways to deal with the enemy beyond the unit's intended purpose.
Mastering combined arms tactics in FoW is often the key to victory. Creating a balanced force with units that complement each other is often the ultimate goal that many seek, but few master. Mastering combined arms tactics comes not just from building a well balanced army, but learning how to use its strengths and weaknesses to your advantage. Bring nothing but foot-slogging units, and you will be outmaneuvered by a more mobile force. Bring only tanks, and you may lake the numbers to deal with an infantry horde. A final example to highlight the need for combined arms in FoW. Many new players are attracted to tank armies, simply because they are easy to build and paint, while also being easy on the wallet (relatively speaking of course). But I can't remember how many times I've heard a new player say "Gosh, I need to get some infantry/artillery/etc. for my army to help deal with (insert unit here)." Learning the capabilities and shortcomings of your army and its component units is just as important as knowing what your opponent's units can do. Combined arms tactics is an art and one that a player never stops learning. As new books and new units come out, they change the way the game is played, and players must adapt to meet these new challenges. But no matter what units or armies show up on the battlefield, by mastering the art of combined arms tactics a player can confidently face all of them knowing he has the right tool for the job.
What are your opinions of combined arms in FoW? Comments and suggestions are always welcomed!