Puppetswar

recently released this hilariously great model named Orc Da Plane.
1 toof
-Far below average This product turned out to be a piece of junk. (rare)
2 teef
– below average but not terrible. This product was a slight let down. (below average)
3 teef
– Good, average, this product meets my expectations (average)
4 teef
– superior to most of the products out there in either price, quality, etc this product goes above my expectations. (above average)
5 teef
– Extremely high value or quality. This product blows me away. (rare)
Disclaimer
: I play 40k; I've played 40k since the 80's. When I look at a model I look at it from the perspective of how can I use this in 40k? That's not to say the model can't be used in alternative ways it's just my perspective.
Quality:
The quality is quite good. I didn't have any air bubbles, a couple of lines that needed to be cleaned up but that's to be expected. I'd say this particular piece I got was above average when compared to FW and such but nothing super fantastic but still very good.

Ale the bits in the kit
Value:
While I do feel do feel the kit is a bit on the expensive side it does come with some great options. So I guess given the many options and just how cool it looks I think it's a fair price at $26 for a unique addition to your ork horde. It comes with options for rockets, large caliber machine guns and a big buzz saw, or in ork talk, rokkets, big shoota and power klaw.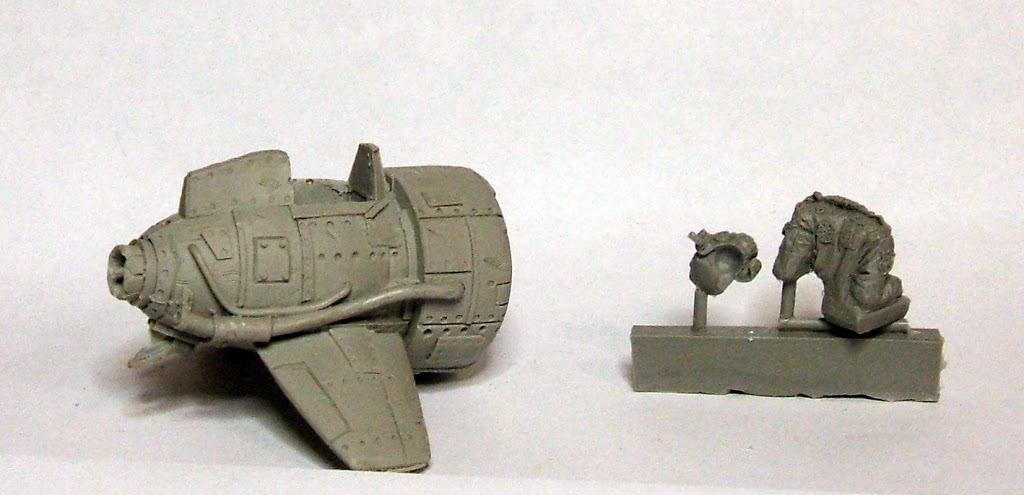 Back of plane and pilot
Look/Feel:
Being a long time ork/orc player I love this model. I love the scale of the plane, I love the design of the place, I love the pilot; it's all great. This is the perfect kit for the deffkopta. The deffkopta looks fine but this looks great. It's funny because just before this was release I built a

grot fighta

to use as a deffkopta. I liked mine just fine until this one came out. 🙂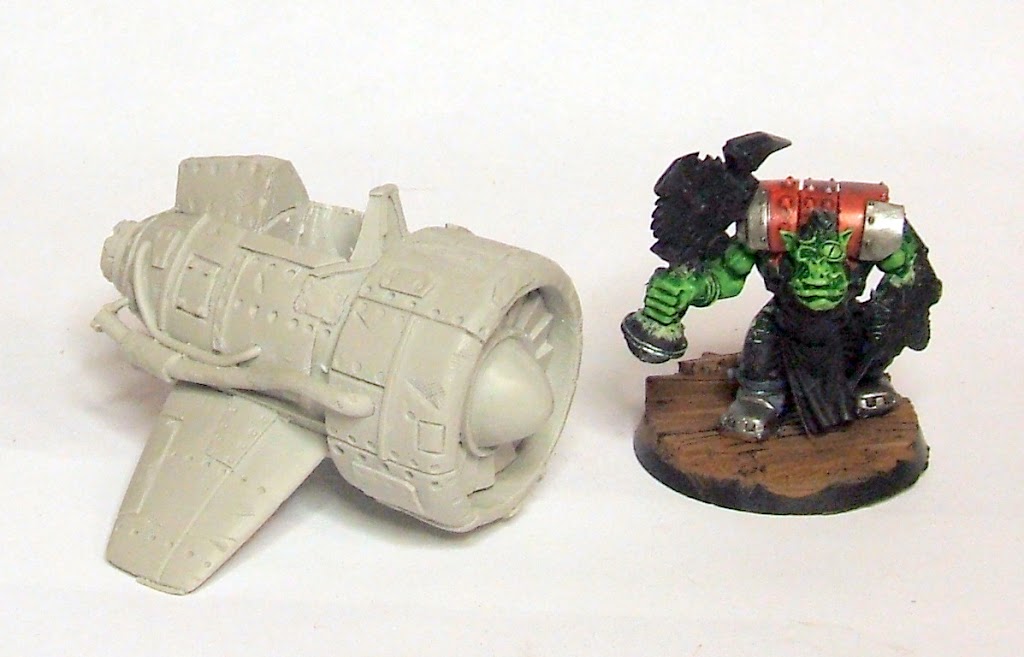 Scale pic with Nob on 40mm base
So go pick yourself up a couple of orc plans and maybe a warbuss as well. 🙂
Here are a couple of pics of a painted pilot from the puppetswar facebook page.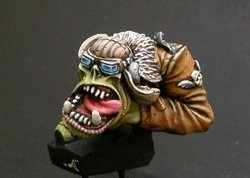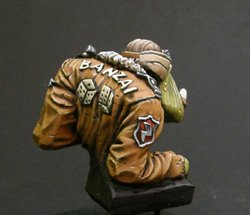 Check out those dice

Questions, Comments? What do you think?