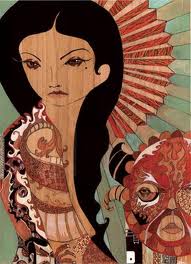 Hey everyone, Reecius here from Frontline Gaming to discuss a list we've been play testing and having a lot of fun with: Dark Footdar!
What, pray tell, is Dark Footdar? It is the term we've been using to describe an all foot Dark Eldar army.
For those of you who have read any of my stuff, you probably know I love to play Footdar (all foot Eldar) and have had success with them in high-level competitive play, as have others.
I have often thought about making a Dark Eldar version of this style list using Webway Portals as it seemed like a fun concept and I love the DE model range. I also like to play the game differently if I can ( my Footdar), even if only a small difference (My Bjorn led Space Wolves). Why? The game is more fun to me if you are not doing what everyone else with an internet connection is doing. I also enjoy the challenge of winning games with "bad" lists as it feels like more of an accomplishment.
Armies that play in a very unique fashion are also a lot of fun to me, as it changes up the game and feels like you are doing something significantly more refreshing than going from Mech IG to Mech Grey Knights, for example. It also gives you the advantage of throwing people off their game with unexpected tactics and lists. WWP Dark Footdar is about as unique of a play style as 40K has to offer, so my interest in it has been piqued. Lastly, I just like foot armies more than mechanized for purely subjective reasons. I love seeing all those models on the table!
I decided to then try and find a way to make Dark Footdar a viable army. It turns out, not surprisingly, I wasn't the only one with that idea. Quite a few folks out there have been working on similar concepts and provided a lot of data from which to work. Hyv3mynd's blog was a great source of info as he is running competitive Dark Footdar already. Also Blackmoor has been banging around some ideas on the topic as well. Big Toof, Sean, Red Corsair, Crazy_Irish, Alarum and all the other contributors over at Frontline also helped a ton with ideas, opinions, play-test data and support. Thanks, everyone!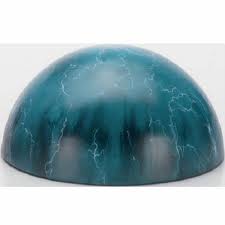 So what makes this list of hyper-fragile units and specialists work without the transports? Webway Portals. These allow for a very fluid, reactive style of play and a truly unique way to go about 40K.
The benefits of WWPs are many. They allow you to theoretically alpha strike with both shooting and assault. That means you can hit your enemy with a full strength unit without any fear of repercussion while simultaneously taking turns away from them. This army can go second and not care at all, in fact you often WANT to go second. That is an extremely powerful tool…if you can pull it off!
And therein lies the riddle of this army: how do you deliver the WWP reliably? With an army of fragile units, depending on one of them to drop the WWP(s) you need to use this army effectively means a lot of exposure to the entirety of your opponent's army. That's a risky proposition.
Frequently people have used a Haemonculus with either Harlequins with a Shadowseer to deliver the WWPs, or a unit of Wracks in a Venom. These both have their benefits, but both units if positioned badly can and will get smoked in a single round of shooting. Now your entire game plan is hosed. You need a unit that is extremely durable, and that is where the Grotesques come in. Yeah that's right; I said Grotesques.
A full unit of 10 with a Liquifier gun and Aberration gives you a unit of 30 tough 5, FNP, slightly diversified wounds that can stand and take a pounding from damn near any list out there and still drop those WWPs. After that they can march up field and deliver a wallop to anything that gets in their way. With 2 Haemonculi to make the unit Fearless, you eliminate the huge risk of an unlucky tank shock or PBS squad sending them packing.
The last piece of the delivery vehicle puzzle is which HQ to run them with. We've gone over all the options over at our blog and there are quite a few good choices, but in the end given the Grey Knight saturated meta we live in these days, we decided to choose Lady Malys to lead the Grotestar. Yeah, Lady Malys.
Why? With Furious Assault she actually packs a decent punch with a plethora of attacks, but that is hardly the reason to use her. Her redeployment tricks can be incredibly useful in this style list as anyone who has played against Eldrad can attest, but her ability to make any unit she is attached to IMMUNE to the effects of psychic powers is so huge. What this means is that she and her unit are immune to force weapons, Lash, Hammer Hand, Doom, Mind War, Null Zone, etc. Note, I know people will debate this point, but the wording of her rules says she is immune to the EFFECTS of any psychic power. That is a very powerful word, indicating that no matter who is the target of a power, it won't have any effect on she or her unit. The INAT backs this as well, for those who use that document.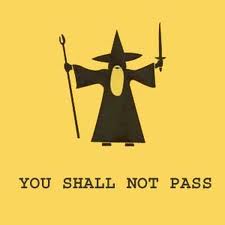 In practice what this means is that this unit has very few weaknesses. Str10 templates can be harsh, but not many armies pack those. Even IG with their Manticores seem to be less prevalent and the lists I have been seeing at tournaments typically only have 1 of the beasties anymore. So long as you have some area terrain and with proper spacing, your Grotes will be able to weather the storm.
The Hamonculi have Haywire Grenades to help with avoiding getting tar-pitted by dreads but in practice you want to avoid walkers as much as possible. Barring Storm Ravens, this shouldn't be too difficult.
What we have found in practice is that this unit will absolutely smash damn near anything it hits in combat. Your average MEQ unit just gets obliterated. And, going with the interpretation of Malys' rule stated above, we've found that the unit can go toe-to-toe with Draigo and Pals and fight to essentially mutual annihilation. They pulverize Purifiers and Strike Squads. Awesome. Be sure to go over that rule with a TO and your opponents prior to showing up though to clear any confusion that rule probably will cause.
With a reliable delivery system for your WWPs on a deathstar unit that can tangle with almost any other unit out there, you can count on your army's overall strategy playing out reliably. Plus you get style points for using Grotesques and Lady Malys! In Dawn of War deployment you have to get creative using your troops choices to deliver the WWPs but we've found that it isn't that difficult to do. Deploying the Haemis by themselves out of LOS also works against certain armies (anything that can't reliable reach them in DoW).
The awesome thing about this army is that it opens up a ton of DE units that are considered "bad." Taloi, Cronos, Scourges, Reavers, etc. have all been found to be really useful. The army throws people off too as it plays so much differently than anything else in the game. With so many axis of entry onto the table, you will be able to dictate where the action happens in a way no other army can and typically force your opponent to play defensively. You can wait and see what your opponent does before committing to a battle plan. That is incredibly useful in a IGOUGO style system such as 40K.
A smart player, with all of the dirty tricks this list provides, can begin controlling the game from the deployment phase (Lady Malys redeploy ability is awesome for this). Plus, it is a low KP army, which for any seasoned DE player is a godsend. No longer does someone farting in the general direction of your skimmers mean a lost KP.
In our practice games so far, we've found this list to be able to stand up to the common tournament lists you see today and thoroughly trounce many of them. The lists that have to date proven to be problematic (and again, experience and creative tactics can often overcome bad match-ups) are very mobile shooty armies such as Venom/Raider Spam DE (ironically), Mechdar and some BA builds. These aren't auto-loss situations at all, just disadvantageous. These lists are also under-represented in tournaments.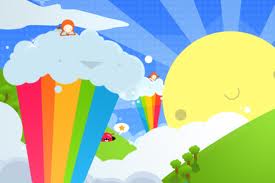 It's not all Sunshine and Rainbows of course. The army can't influence its reserve rolls, so you are dependent on the dice gods to a greater degree than some armies. This doesn't phase me at all though, as I played all deep-striking armies throughout 4th (Pod Marines and Airborne IG), back in the dark ages when there were no Drop Pod assault rules and only Eldar could influence their reserves. You can build fail-safes into the list to mitigate this issue by taking redundant units. This increases the odds of you getting the units you need when you need them. However, you need to be flexible as a general and have contingency plans in mind to be able to play this style of list effectively. That to me is part of its charm. I like armies that require you to think on your feet, but some may not like that (and for them, there is always Grey Knights!).
Once players come against your list a few times they will learn your ticks and adapt, but that is to be expected. The cool thing is that you don't HAVE to use the WWPs (or any of your tricks). They are just one of many tools in your toolbox with a list like this. And they allow you to bluff opponents who think they know what to expect. Tricks inside of tricks!
So, if you are looking for a fun, unique army that is still very potent on the table-top give Dark Footdar a look and you may find that they work for you.
To follow the genesis of this idea (with a great deal more data than I could fit in this article) head over to Frontline Gaming by following any of the links below. We're still developing these ideas as well and play testing it, so drop by anytime and see where we've taken this!
Reecius out!