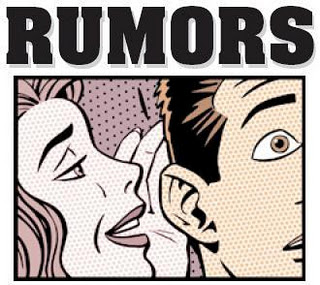 Rumors: when it rains, it pours… Here's the latest word on the Craftworlders:
I have some very early Eldar rumors. First let me start with a very clear disclaimer:

THESE ARE EARLY RUMORS, CODEX ELDAR IS RUMORED MID TO LATE 2013! I EXPECT MUCH OF THIS TO CHANGE OR EVOLVE FROM WHAT I AM HEARING TODAY!

Ok, very small list, so on to what Im hearing:

Aspects all have a way to move to troops. However, some are limited to one unit only. The phoenix Lords are NOT this mechanism supposedly.

Guardians have a slight points reduction.

Tanks ( night spinner, fire prism, falcon) have a point reduction.

Transports are about the same cost.

Storm guardians are an upgrade of normal guardians.

Rumor those units requiring a guide (wraithguard , wraithlord) longer sit idle when out side range and rolling a 1. Instead they can make a move towards a warlock or other guide. Engaging these units in cc while they are outside their guides range will have penalties, treat as ws 1, i 1. However, guides will have "buffs" they can give. Reroll to hit, bonus save, etc. (To me this sounds suspiciously like changes to nids and the tervigon)
via Romanus (note:A little extra salt here)
heard that they have played with Wave serpents Energy Shields becoming weaker, in that they loose there negative effects against melta etc. Still these are playtesting rumors at this stage so subject to a huge variable of change.

From what I have heard and from other sources around the interwebs the first wave for Eldar would look like:

Flyer – Possibly with 2nd wave flyer release (supposedly related to the large vehicle chassis), I have also heard it is the Nightwing but this would contradict what GW has been saying lately that there wouldn't be anymore direct ports from FW

New Plastic Jetbikes (seen Games Day 2010)
New Plastic Vyper
Larger Vehicle Chassis
Guardian Box incorporating Storm and Battle guardians???
Finecast characters

I know that Eldar are being worked on at the moment, but its mostly throwing around Ideas and seeing how they work. I'm not 100% sure on the design sequence that GW follows but this would seem pretty prelim to me. I know that this has been going on for around six months so far, with some pretty nifty ideas being tried. Thats all I'll say on the matter though
New Avatar sculpt
New Falcon variants
Entirely new vehicle
New jetbikes and vyper jetbike models
New character sculpts, new special character(s) and new SC sculpts
New versions of Aspect warriors, similar to current models but 'more dynamic'
-That's a lot to drop in a short time. Craftworld Eldar are said to be after Tau Empire in 2013. Full details in the BoLS Lounge thread here.