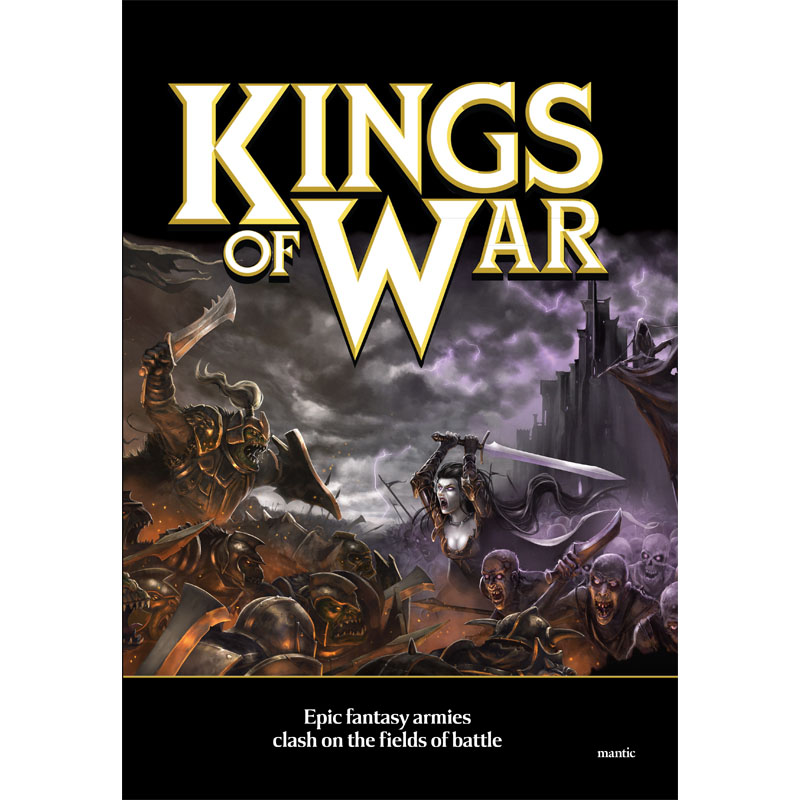 Kings of War is getting a total facelift and a fancy new rulebook. Check out all the details within.
First up, ManticGames is releasing a full hardcover rulebook for Kings of War. Now that they have released 6 armies for the system, it is time to bring the short quickstart rules up to to full sized ruleset.
Mantic has brought together Alessio Cavatore and Jake Thornton for the basic and advanced rules. More importantly they have gotten together a very nice kickstarter to get the brand new book out the door to their most earnest fans. You should go take a look as the kickstarter is off to a fantastic start, and offers a lot of value to the backers.
Mantic has already begun to work out new expanded offerings and miniatures that will get given the greenlight as the kickstarter keeps on rolling. Go give it a look and see what you think. Take it away Ronnie:
~Have at it folks. We all knew at some point Mantic would really begin their own worldbuilding and start to move away from Games Workshop. It looks like that time is now.