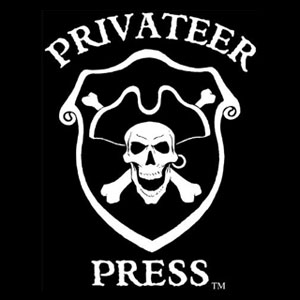 Don't let the higher price of wargaming get you down. Privateer just rolled out a set of starter bundles just in time for summer fun!
What we have here are a set of set of introductory starter bundles aimed at getting people into Warmachine/Hordes. Each faction gets a bundle including a 25pt starter force, and a free full sized rulebook thrown in.
It looks like most of the bundles clock in between $110 – $130 bucks. Here are a couple examples.
Khador Summer Sale Army Bundle $125.94
Khador Battlebox (plastic)
o Warcaster Kommander Sorscha
o Destroyer Heavy Warjack
o Juggernaut Heavy Warjack
Widowmakers
Winter Guard Infantry UA
Winter Guard Infantry (full unit)
Kovnik Jozef Grigorovich
and a free copy of the Prime MKII rulebook!
Skorne Summer Sale Army Bundle $122.36
Skorne Battlebox (plastic)
o Master Tormentor Morghoul Warlock
o 2 Cyclops Savage Light Warbeasts
o Titan Gladiator Heavy Warbeast
Nihilators
Paingiver Beast Handlers (unit)
Hakaar the Destroyer
and a free copy of the Primal MKII rulebook!
~Hmm, interesting timing on these deals don't ya think? Capitalism at work folks, capitalism at work…