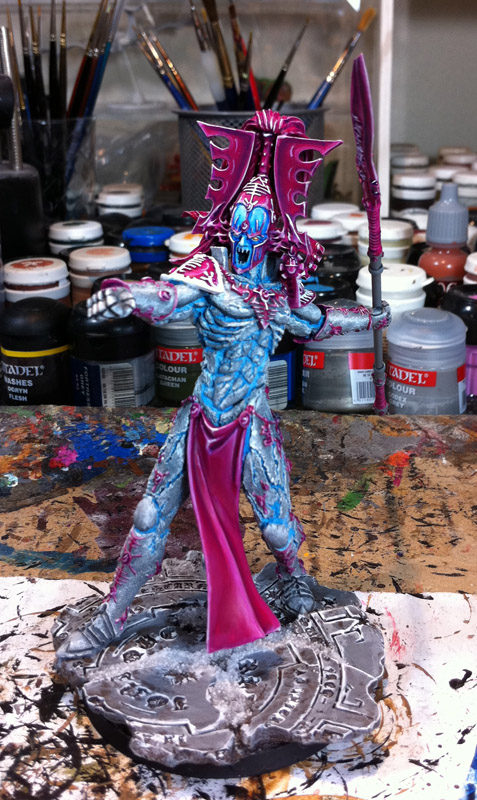 Hey everyone, Reece here from Frontline Gaming to share some of my thoughts gearing up for WargamesCon and what may be the last charge of the Mighty, Mighty Footdar.
WargamesCon is looming ahead and I find myself with mixed feelings about this event. On the one hand, I am really excited to go and see all my friends and colleagues from the BoLS crew, my 40K friends I only get to see at big events, and to chuck dice at one of the biggest tournaments in the country. And of course, the competitive side of me can't wait to lock horns with some of the best players of my favorite game!
On the other hand, this will also be the last major event of 5th edition that I am likely to play in. With 6th coming at us like a freight train, the future is full of uncertainty and change. 5th has been a great edition of the game in my opinion, my favorite so far. It had its problems, but for the most part, I have thoroughly enjoyed the ride.
With the rumors indicating that there will be likely be some major changes to the way the game is played in 6th ed, I will almost certainly have to alter some of my favorite builds to fit them into the new rules. My Footdar (all foot Eldar) have been without a doubt my favorite army of 5th ed. I came up with the idea while attempting to ride a bicycle around the world, a few years back. I had a lot of time to think while I was alone, riding a bicycle for 10-12 hours a day!
The idea came to me that an army that had a ton of bodies, overlapping buffs, scoring power, massive short range firepower, dominating psychic ability and with each unit able to move, shoot and assault, I would have an army that would take people by surprise and do very well. It turns out, I was right! It took me ages to get the dang army painted (Thanks a million to my buddy Tyson Koch for helping, check out his stuff, he's crazy talented) but once I did, I found it performed very well in competitive play.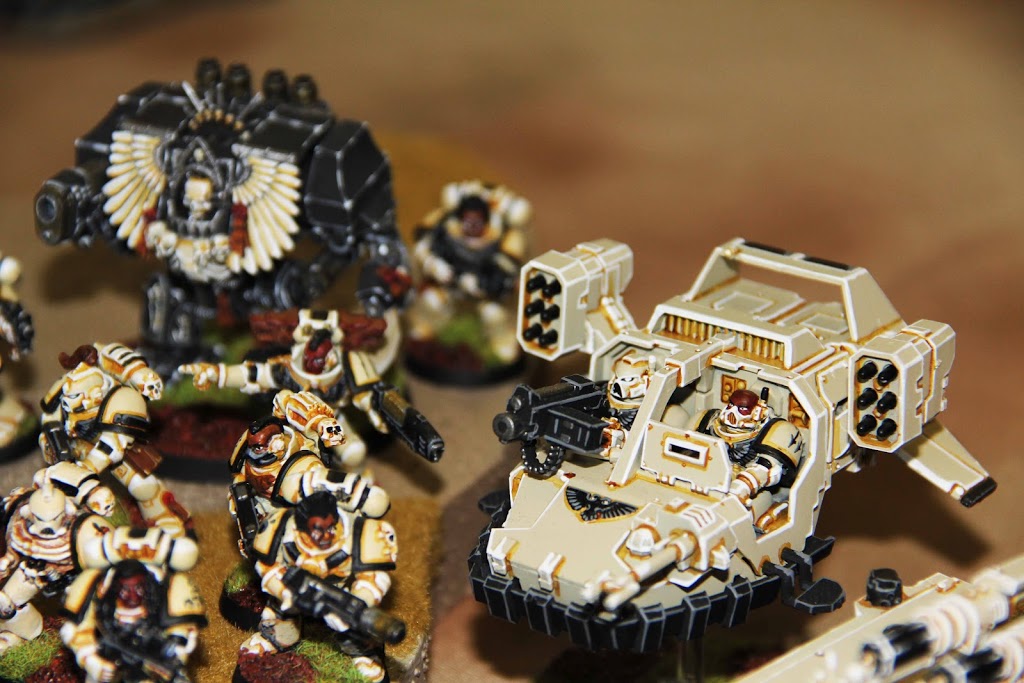 More than that though, the army was flat out fun to play. While my Bjorn Wolves (Missile Wolves with Bjorn) have crazy firepower, they just get a bit dull to play. I shoot missiles and sundry guns at you, you either can take the punishment (usually not) or die. It got boring after a while. I haven't touched my Wolves in ages because of that. My love of playing the Footdar lead me to Nids, Crons, and now Dark Footdar (WWP DE). I have found that armies that require synergy, forethought and combinations to play well are just more enjoyable and engaging. If you are stuck in the rut of hammer style armies that rely on pure power to overwhelm your opponent, you may want to try a finesse army as they are super fun to play. Considering that the first article I wrote for BoLS was my original Footdar article way back when, I find it fitting that they will be the army I play at my first WargamesCon. I look forward to the challenge of playing them at 2K as well, they max in power at 1,500 (IMO).






If the rumors of random or new psychic powers are accurate that alone dramatically reduces the power of my list, and may make it not possible to play. Fortune, Guide and Doom are the bread and butter of the Eldar, and losing those (if indeed we lose them at all) would be a pretty heavy blow. But who knows? Perhaps the new rules will improve my boys in blue (and white and purple!). Only time will tell. What I do know though, is that I am looking forward to what may be the last hurrah of my favorite army at WargamesCon. See you all there!
Without further ado, the list (assuming of course I can get the last of them painted in time!).
| | | | |
| --- | --- | --- | --- |
| Footdar | 2000pts | | |
| Unit | Description | Size | Cost |
| HQ | | | |
| Eldrad | | 1 | 210 |
| Avatar | | 1 | 155 |
| | | | |
| Troops | | | |
| Dire Avengers | | 10 | 120 |
| Dire Avengers | | 10 | 120 |
| Guardians | S.Cannon | 10 | 85 |
| Guardians | S.Laser | 10 | 95 |
| Jetbikes | S.Cannon | 3 | 76 |
| | | | |
| Elites | | | |
| Harlequins | Shadowseer, Kisses x 9, Death Jester | 10 | 256 |
| Fire Dragons | Exarch, Pike, Crack Shot, Tank Hunters | 9 | 184 |
| Fire Dragons | Exarch, Pike, Crack Shot, Tank Hunters | 9 | 184 |
| | | | |
| Fast Attack | | | |
| | | | |
| Heavy Support | | | |
| Wraithlord | B.Lance, EML | 1 | 155 |
| War Walkers | S.Laser x 6 | 3 | 180 |
| War Walkers | S.Laser x 6 | 3 | 180 |
| | | | |
| Totals | | 80 | 2000 |
Wish the Mighty Mighty Footdar luck on their last ride into the 5th Edition sunset.