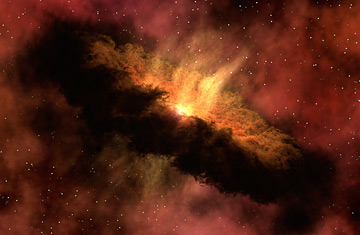 What lies ahead of the vast Empyrean we can only glimpse, but it is big, and it is sure to change everything. Peering through the veil with Faeit's Tarot, we will ride out the coming storms of the Aether, divine what lies ahead, and recover the Imperical Truth.

Its a brave new world we are about to plunge into. 6th Edition is here, and we are eagerly grasping at any information. Here is this weeks rumor round up.
6th Edition:
This week was nothing but a massive gathering of anything that could be gleaned from the latest White Dwarf, which by now, most people either own, have read it, or gathered all the information within it through various forums and sites.
Some of the most earthshaking bits that have come to us, include…..
Assault Distances.
Its now being discussed that assault distances are 2d6, with the USR fleet allowing a single die re-roll. This in itself is a game changer on how quickly dedicated assault squads will be able to reach across the board. While this increases the average assault to 7″, seeing 8-12″ will become a serious threat for armies that are vulnerable to assault.
Flyers:
We knew this was in, but more details with the following rules are coming through.
Aerial Support – "Flyers must begin the game as Reserves."
If a Flyer Zooms, it has a Combat Speed of 18″ and Cruising Speed of 36″
a Zooming Flyer can never voluntarily move less than 18″.
If a Zooming Flyer is forced to move less than 18″ in its own Movement phase, it is automatically Wrecked.

Zooming and Shooting
Flyers have sophisticated targeting systems designed to work at the fastest speeds. Zooming Flyers can fire up to four of their weapons using their full Ballistic Skill if they have moved at either Combat Speed or Cruising Speed that turn.
Hull Points:
This one you cannot dodge. Its the subject of almost every 6th edition conversation, forum, or comment section. We now have a good idea that most vehicles have 3 hull points, Storm Ravens with 2 (other flyers assuming 2 as well), and Land Raiders and Soul Grinders 4.
"Every vehicle has a number of hull points indicating how much damage it can take before it is destroyed." This is taken from the videos released by GW, but the question remains; How do hull points work?…. we will have to wait and see.
Allies:
Detachments from another codex are a very hot topic, with some people just up in arms about them. It appears there are levels of allies, as we have seen before, but the details are still sketchy. General consensus is that you can take 1 HQ+ 1 troop which is mandatory for a detachment, and then that would open up 1 slot of the remaining areas, Elite, FA, and HS.
Other Rumors and News you might of missed with all the 6th edition news.
Imperial Armour Aeronautica
A new Forgeworld supplement filled to the rim with over 40 flyers is said to be coming in June. This will update existing flyers to 6th edition, and contain a story based campaign with scenarios.
Dark Eldar Release
The long awaited Voidraven Bomber is rumored to be coming in the near future, and now added to that, it is said that we will also be seeing new Dark Eldar characters from the codex. There are many without a model, so there is quite a few to choose from, Asdrubael Vect and Lady Malys amongst them and more. Even though its a ways out, rumors point towards October or November for this release.
There are many more bits of 6th edition rumors and bits floating around, for a closer look at them head on over to Faeit 212 and join in the conversation.
This next week there will be tons of information floating around, are you ready?