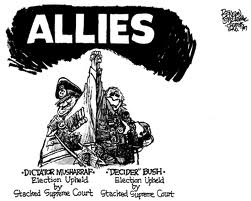 Reecius here from Frontline Gaming to talk about the biggest change coming down the pipe at us: allies and fluff changes.
I want to state flat out that I reacted the same way a lot of folks out there are reacting to the news about allies: that it would be game breaking. I, like many, remembered 2nd edition and how stupid some of that stuff was. I saw the potential for game breaking combination and how much it could make the game un-fun. And at the end of the day, that is the cardinal sin of game design: to make a rule that makes a game not fun to play.
Allies seemed like a rule that would be almost impossible to balance properly due to the crazy amount of variables it introduces into the game. That made me very wary about it.
However, after having read the rules, it does seem to have been done well at first glance. The real ability to break the game comes in overlapping powers, and the only way that happens is with the Battle Brothers rule, which is not available to many armies, and when it is, it is most frequently in a team-up that doesn't provide crazy advantages.
Will having Fateweaver making Abbadon reroll his 2+ be ridiculous? Yeah, but don't shoot Abbie, shoot Fateweaver to remove that advantage as you do when you fight a Fatecrusher Daemon list. Take out that lynchpin, or focus on things that aren't getting that benefit.
Will Fortuned Wyches and Vect hitting a Doomed target sound insane? Sure does, but that Raider carrying them is even easier to destroy now than it was! That Draigowing got you down? Well introduce them to some Thunder Hammer Assault Terminators and with their inability to punch Termie army with Force Weapons (apart from Hammers), they'll be on the receiving end of the pain train.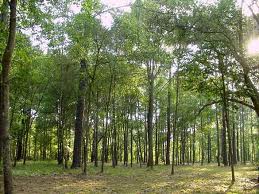 My point being, that power levels are going to shift, but for everything that increased in power, something else will be decreased. Don't miss the forest for all the trees. If you focus on one or two little changes that screw your list (that does suck) but then condemn the entire game for that, you may be missing that the overall balance has been improved and it is a net gain for everyone.
What allies does, is open the game up in incredible ways. Now, armies won't be stuck with no Psykers or Psychic defense. You need melta in your Ork list to shore up the weaknesses? Now you can! Need some way to manipulate reserve rolls to make your Dark Footdar Webway Portal Army more reliable? Now you can! You want a way to actually fight those pesky Grey Knights head to head, well guess what: now you can. Your Nids been struggling? Well under the new rules, they will be getting a BIG boost.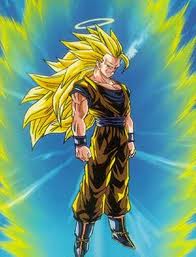 I am seeing power levels for EVERY army getting jacked up to a 10 and the meta getting blown right out of the water in a good way. Every army will have access to the tools it needs to be a true take all comers force. I am actually really liking what this could do to the game and at a cursory glance, it feels solid. Only play-testing will tell, but I am optimistic. Now it will be much less likely for any army to find itself in a situation where their book just doesn't have the tools to take on another as they can just Bro Fist some allies into the equation and now their army has shored up their weaknesses. This is great as it really rewards smart list building and on-the-board tactics. I think smart play will be rewarded more so in this environment than we have now.
Now, what about the fluff changes? Tau and Marines are Bro Buddies? Black Templars hanging out with Eldar? From the CURRENT fluff that sounds preposterous. Now all of you go back and pick up a copy of Rogue Trader, read it, and come back.
Mind blown? If you actually read it, it would have been. The fluff then bears very little resemblance to what we have now. The fluff of the game changes every edition. Sometimes Chaos gods don't like each other and their warriors won't fight together, sometimes they're home boys. Sometimes Grey Knights bathe in Sisters of Battle blood, sometimes they hold hands with them and skip through the flowers.
The point here being that you have to be able to adjust to the changing story, because it always has and will continue to change. It is no less awesome for it (the Fluff is the best part of 40K, IMO), it simply allows the game designers to justify changes to the game that they think will make it more fun. That in the end, is most important. They may not always succeed in that goal, but their motivations are sound. You should therefore not get hung up on things as they are because the 40K universe is not static.
Now that you are hopefully no longer nerd raging, think about what this new system could mean. What if we had a system where GW could release meaningful content in White Dwarf again? Sisters of Battle is meant to be such an army: kind of a mini-army meant to compliment others within the allies rules. It isn't really a fully fleshed out force.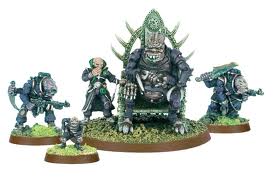 Who says they are the only ones like this? What if GW released Squats as a White Dwarf release mini-army that could ally with Tau, Imperials and Eldar? Genestealer Cults? Cypher and the redeemed Fallen Angels? Adeptus Mechanicus, Electro Priests, Chaos Cultists, Lost and the Damned, Feral Orks, Cursed Founding Chapters, Knights, Exodite Eldar, etc., etc. etc. Think of the possibilities!
This could be both the competitive and fluff gamers' dream come true. GW could make loads of money releasing these "mini-armies" in white dwarf without the need for a full release (just a few model or conversion kits), keep the meta constantly changing, sell more models to more people and allow the hobbyist unlimited potential to customize their army. You could get new units to add to your army all the time instead of once every few years. That is awesome!
Honestly, it's brilliant if done correctly. And I think what we have now looks pretty good to me.
The thing to be mindful of is that this whole plan will take time to come to fruition. We will have to see the game develop over 6-12 months as new books are released. We will have to give it time before passing judgment. This really could be a great new system, we all as players need to just give it a fair shot.
I will say that as the head TO of one of the most active tournament organizing groups in the USA (Frontline Gaming runs more GT level events than any other group I know of by a long shot), that we will not ban anything in the book for tournament play off hand until we have played it thoroughly. Instead of breaking the game, allies may very well bring it into a closer balance than it's ever had.
So stay calm and open minded. I for one, welcome our new allied masters! How about you?