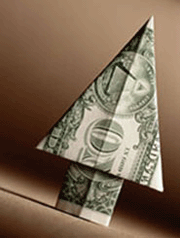 Its that time of year again. Lets look at some sample armies from the popular gamesystems and see what wargaming costs these days.

First some baselines. We are using the EXACT same armies as used for this survey last year. So check out last years prices here. We have added DUST Warfare as this year's up and coming system. All prices are at full MSRP.
Warhammer 40,000
First up is a pair of sample 1500 armies, one smaller and elite, the other more on the horde side of things. Lets see what Games Workshop is running these days:


Grey Knight Army – 1500 pts
HQ: Grand Master, Master Crafted Psycannon, Master Crafter Nemesis Force Sword, Blind Grenades, Psykotroke Grenades
Elites: Purifiers X 10, Halberds X 5, Daemon Hammer X 2, Psycannon X 2, Incinerator X 1, Rhino Troops: Grey Knight Strike Squad X 10, Psycannon X 2, Psybolt Ammunition, Rhino
Troops: Grey Knight Terminators X 5, Psycannon, Halberds X 4, Daemon Hammer X 1
FA: Storm Raven Gunship, TWL Lascannons, TWL Multi-Melta, Extra Armor
Heavy: Dreadknight, Personal Teleporter
Cost to build
Grey Knight Strike Squad Box X 4 = $132.00
Grey Knight Terminator Box X 2 = $100.00
Storm Raven = $82.50
Dreadknight = $53.75
Rhinos Kits X 2 = $74.50
Total cost = $442.75
The extra Terminator kit is so you can make your Grand Master and have enough guns. They do not make a Grand Master with a Pyscannon at this time. Plus it also gives you more options for your regular guys with Halberds and other choices.
Ork Horde – 1500pts
HQ: Warboss, Power Klaw, Attack Squig, Eavy Armor, Cybork Body, Bosspole
HQ: Big Mek, Kustom Force Field
Elites: Lootas X 15
Troops: Nobz X 5, Painboy, Power Klaw X 3, Big Choppa X 1, Eavy Armor X 5, Cybork Body X 5, Waagh Banner, Bosspole, Battle Wagon, Big Shoota X 2, Deff Rolla, Grot Riggas
Troops: Boyz X 20, Big Shoota X 2, Shootas X 17, Nob, Power Klaw, Bosspole
Troops: Boyz X 12, Nob, Power Klaw, Bosspole, Trukk, Reinforced Ram
Troops: Boyz X 12, Nob, Power Klaw, Bosspole, Trukk, Reinforced Ram
FA: Warbuggies X 3, TWL Rokkits X 3
Heavy: Battle Wagon, Big Shoota X 2, Deff Rolla, Grot Riggas
Cost to Build
Warboss – Black Reach – $10.00
Big Mek – $22.25
Loota Box X 3 – $75.00
Nobz X 1 – $25.00
Boyz X 5 – $145.00
Trukk X 2 – $74.50
Warbuggies X 3 – $90.00
Battle Wagon X 2 – $132.00

Total = $573.75
WARMACHINE/HORDES
Next up is a pair of standard sized armies – one elite and one more horde-ish as well.
Khador – 35pts
Khador Battlebox
pButcher
Great Bears
Greylord Ternion
Kovnik Joe
Winterguard (full sized)
Winterguard UA
2x Rocketeers
Widowmakers
Cost to Build
$212.90
Legion – 35pts
Lylyth
Carnivean
2x Shredders
Teraph
10x Swordsmen
10x Hex Hunters
Bayal
Strider Deathstalker
Cost to Build
$188.92
Warhammer Fantasy


Same deal, two armies at the rulebooks's suggested point value, one smaller model count, and one larger.
Skaven – 2250 Pts – "Bell, Skitterleap, HPA List"
Grey Seer- Screaming Bell, Warpstone Tokens, Dragonbane Gem, Other Trickster's Shard
Chieftan BSB- Halberd, Charm Shield, Talisman of Preservation
Warlock Engineer- Level 1, Brass Orb
Warlock Engineer- Level 1, Doomrocket
Skavenslaves x100
Clanrats x40, FC, Sh Warpfire Thrower W.T.
Stormvermin x40, FC, Stormbanner Warpfire Thrower W.T.
Hell Pit Abom
Hell Pit Abom
Warp Lightning Cannon
Cost to Build:
2 Battalion Boxes: 115.00 x 2 = 230.00
2 Stormvermin Boxes: 49.50 x 2 = 99.00
1 WarpLightning/PlagueClaw: 33.00
1 Screaming Bell: 62.00
2 Warpfire WTs: 15.00 x 2 = 30.00
2 Engineers: 13.25 x 2 = 26.50
1 Chieftain BSB(Warlord): 15.25
2 Hellpit Abomination: 49.50 x2 = 99.00
Total: $594.75
Note: The 100 Slaves come from the Batallion Boxes using Plague Monks, Clanrats, Giant Rats and Rat Ogres as fillers.
Dark Elves – 2250 Pts – "Dual Hydras – Razor List"
High Sorc- Lvl 4, Sac Dagger, Talisman of Pres
Sorc- Lvl 2
Hag Queen- Cauldron, BSB
RXBs: 14, Muso
Warriors: 24, FC, Shield, Std of Discipline
Corsairs: 30, FC, AHW, Sea Serpent Standard
Black Guard: 18, FC, Banner of Hag Graef
Cold One Knights: 6, FC, Banner of Eternal Flame
Hydra x 2
Cost to Build
1 Battalion Box: 105.00
1 DEW Box: 35.00
1 Corsair Box: 24.75
1 Dreadlord on CO: 22.50 (use as COK Champ)
1 Cauldron: 40.00 (old price, not available currently)
2 DE Sorcerors: 13.25 x 2 = 27.00
2 Hydras: 69.00 x2 = 138
Total: $392.25
DUST Warfare
Last up is a standard suggested 300pt Tournament standard army for DUST Warfare. This sample Axis army has an average number of infantry and a couple walkers.
Axis Forces – "Brazillian Front" (Modelcount: 47)
Axis Zombies box x 4 $14.95
Totenmeister x 1 (Hero Pack) $19.95
Ludwig $24.95
Lothar $24.95
Heavy Recon Grenadiers box $14.95
Battle Grenadiers box x2 $19.95
Kommandotrupp box $14.95
Special Ops Grenadiers box $14.95
Total: $214.40
So there we are folks, common sized armies for four competing systems out there. I'll let you all decide on value as that is an individual consumer decision. Note that this is just minis, with no rules, books, or hobby supplies. Have at it.