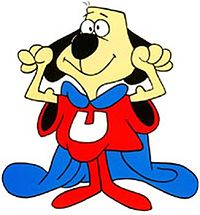 Lately I've taken the opportunity to play my new Wood Elf army. In the few games with them that I've played, I quickly realized just how vulnerable T3 with no save really is…
Hey everyone, it's Adam from TheDiceAbide.com! For years now, I have almost exclusively played armies that either have T4, a good save, or both, but all that has changed now with my Wood Elf army! After a few games, I've come to realize how under-appreciated T4 is, but more importantly, I've learned that when you're playing a T3 army (especially any kind of elf), there are some extra considerations that you have to think about when you're on the board.
Survival at Range
I had the pleasure (misfortune?) of facing one of my regular opponents this weekend, though his list was a bit different than usual. Instead of a big block of Spearmen filling the core for his High Elf list, he had 50 some odd archers. That pretty much spells bad news for anything T3 with only a 6+ save… Just like my Glade Riders! So how do I defend from his rampaging bowmen?
First of all, I did my best to stack modifiers. Since I had speed to my advantage, it was fairly easy to make sure that I was outside of short range, so right off the bat, he's shooting with -1. Next, I needed to figure out how to get another delicious modifier, so I screened my unit with some Warhawk riders. Firing through troops is going to grant hard cover (another -2), or he can choose to fire at my Warhawk riders instead, which are already getting an extra -1 for being skirmishers! If a unit of skirmishers isn't available to screen, you have to use the battlefield itself. Barricades are fairly common as a terrain roll, and when you are taking turns placing terrain, take a minute and think where the firing lanes are likely to be, and place the barricades in a location that will hopefully protect you in the future. I did this fairly well and was able to use it to my advantage several times through the game. The last modifier you can try to force on people is moving. Since you need to be in the front arc of a model to be shot, simply moving sideways from an enemy unit can do one of two things. First, it could make it so that you're only in LOS of a fraction of the unit, which is quite nice. Instead though, and depending on their weapon, the opponent may opt for a swift-reform so that they can turn to face you, which will incur another -1 to hit. Overall, you can usually get -2 to hit with a little attention, but you could rack that up to -4 with a concerted effort.
So how do you protect these troops from artillery? Basically the only thing you can do here is go for messing up LOS. A cannon can only fire at a point which it can see, so hills, buildings and other dense terrain are very much your friend here. Stone thrower type weapons don't always need LOS, but importantly, if their target isn't in LOS, it will always scatter on a hit (minus the crew's BS). Sadly, neither of these are surefire ways to keep your troops alive, but it'll help.
Magic is probably the strongest way to keep yourself out of harms way at range, and several lores have different solutions for this problem. Lore of Beasts can use Wildform for the +1T, which while not the most efficient method of protection, is at least something. Lore of Metal has a couple different methods, first being Glittering Robe to give your armour a chance, and also Transmutation of Lead which will give the enemy target -1BS. Lore of Light has Pha's Protection, which is an augment version of Iceshard, but can also be boosted to an AOE, additionally, you can always Net of Amyntok the target you don't want to shoot. Life has obvious protective spells with Earthblood and Flesh to Stone, which are great and pretty reliable. Lore of Heavens has the wonderful Iceshard Blizzard, which is going to give the target -1 to hit, and require non-BS shooting to roll a 4+ to fire, and as a Signature Spell, you can take it multiple times, Curse of the Midnight Wind. Lastly, Lore of Shadow can be used to reduce a unit's BS by D3, has a low casting value, high range and is also a Signature Spell! As helpful as these spells may be, they are also unreliable in that you will have to roll the spell to begin with, then successfully cast it, and sadly as great as these spells are, my Wood Elves only get Beasts and Life from the list, neither of which are actually reducing the chance to be hit by artillery and missiles.
Survival in Combat
Obviously as Wood Elf player, my solution here is to avoid combat at all costs! There are those times though, where it's not an option, or you're in a last ditch effort for victory. The first thing I watch for are enemy characters, as they can be particularly killy, and if the enemy has one that fits that description, there is no shame in throwing your unit champion under the bus. Often times they may have a champion to accept, but at least you're still going to reduce the damage you'll be taking, even if marginally.
After you worry about characters, we need to figure out how to mitigate losses. With troops that have T3 and a low save, you know you're going to take it in the face from units like Chaos Warriors and Saurus, so you need to accept that and figure out how to keep that from costing you the game. First, make sure that you don't have any troops that are going to get overrun into, unless they are prepared for the fight. At the same time, try to make charges appear less desirable. Psychologically a flank charge makes people uneasy, if your block is backed by a couple other units that could potentially flank the enemy charger, they may be less likely to take the charge, even if they'd still win. On that same note, unless your T3 troops are particularly good in combat (like Swordmasters), or come in huge volumes (thinking like 60 Empire Halberdiers), you should generally be ranked up 5-wide and aiming for steadfast when possible. This is a bit of a challenge for high cost troops like Elves, but lets face it, going horde with a unit of Glade Guard is probably not going to end well when facing down a big block of Saurus. At least when you're 5-wide, you'll be reducing the number of enemy attacks, while hoping that you can remain steadfast long enough for reinforcements.
Also, just like shooting, magic is also your friend here, and pretty much all the same spells apply here just the same. Additionally though, Speed of Light will make you WS10, usually meaning the enemy will need 5's to hit, slap on an extra -1 with Pha's and you're in good shape!
It's not easy being squishy, so when you're in a position where being shot by something like a bow could cost you a 24 point model, you really need to figure out every way you can to survive. Any of these principals could definitely be used by a less squishy army, but generally, the tougher armies are more focused on punching faces, than a few bow shots. Do you have any more tricks you use to keep your soft stuff alive and kicking?