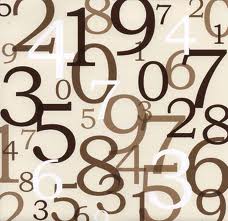 Hey everyone, Reecius here from Frontline Gaming to discuss points values in games of 40K.
As Frankie and I prepare for WargamesCon, I find myself really looking forward to a 2,000pt event. I have always preferred 2,000pts in 40K. I feel that it allows you to build a list that can cover all the bases and prepare for any eventuality. As a long time 40K player (since the beginning of 2nd ed) I have played more games at 2,000pts than any other level (although back in 2nd ed, 2,000pts looked a lot different considering a single Space Marine cost 30pts!).
In Southern California where I lived previously, most of our games were at 2,000pts or higher. When I moved to Northern California, the locals preferred 1850, which felt weird to me as I had fine tuned my lists over a long period of time and taking anything away from them felt bad, like I was hobbling myself.
This is the way I think a lot of people feel when they find out an event they are going to, or a pick-up game, is going to be played at a points level less than they are used to playing at. It's an understandable feeling.
In the last 3 years, our game club (Team Zero Comp) has gotten heavily involved in event organization and now I have found myself on the other side of the fence, running as many or more events than I get to play in. And, as often happens when the shoe is on the other foot, I see things from a much different perspective.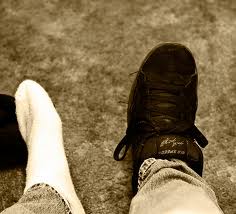 As a TO I prefer low points games as they finish to a natural conclusion more often within the time constraints of an event. For example with our flagship tournament the Bay Area Open, our first year we went with 1850pts, which is what is most popular locally. We found that roughly 15% of the games did not finish on time in a 2 hour and 15 minute time frame. The next year we asked our players for feedback to see how they felt about dropping down to 1750 or 1500. We got a lot of negative feedback about dropping to 1500, but a grudging acceptance of 1750. The following year we went with 1750 (and at all of the other events we ran such as Comikaze and KingdomCon) and found that the rate of games not finishing was closer to 5%. That may not seem like a very big difference to some, but most of those games were at the top tables in later rounds where players are putting more though into games which are often also more challenging. This is also where a lot of the prize support and bragging rights ends up going, so emotions tend to run higher (players who are not in the hunt to win invariably play at a more relaxed pace, which is to be expected).
That tells me as a TO that 1750 is the right choice as we get completed games more frequently which means less people walk away from the table feeling like the got slow played, and that the results we are seeing represent a full game of 40K as it is meant to be played according to the rules. This gives games a sense of closure and finality. It stinks to have a situation where you are in position to win a game but run out of time and lose (due to intentional or unintentional slowness of play).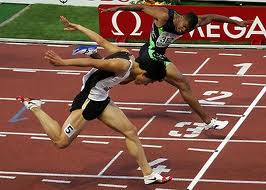 To further compound the issue, there is a very real difference in the game at 1500pts and 2000pts to consider as well. Some armies peak in power at certain points levels. A perfect example of this is Chaos Space Marines. At 1500pts, CSMs are an excellent army (The dual Lash/Oblit spam/PM list has probably won more 1500pt events during 5th ed than any other army). They can pack in all of their best units at that points level and are extremely points efficient. As the points go up, they have to add filler, or units that are less points efficient and their overall power level begins to diminish. This is compounded when they play armies that scale up well. The classic example of an army that scales up well is Imperial Guard. They can just keep adding in more and more points efficient fire power. Armies such as Nids also improve as the points level goes up and really hit their stride closer to 2000pts but may struggle at lower points values.
Then there are armies that are just ubiquitously good at any points level such as Wolves. With ultra points efficient Troops, Heavy Support and HQ choices, Wolves will kick butt in any sized game.
So what is the answer here? Is there a best points value to play the game at? The answer, of course, is no. As I have broadened my gaming horizons I have played in events all over the board in terms of size an scope and they are all fun in their own ways. 1000pt tournaments on a 4×4′ table are actually GREAT fun. With 45-60 minute rounds, and a completely different dynamic, the game is just a blast, and not so draining. I highly recommend trying this format if you have not. 2,500pt Ard Boyz games are awesome too, and let you bring a ton of toys to bear.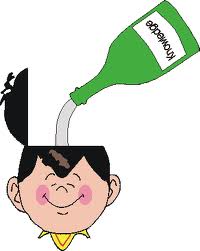 The thing to bear in mind when preparing for an event that has a points limit you are not used to, is to approach it as a new experience. You may not want to take your standard list and take things away form it, but instead start a new list from the ground up. This will help you psychologically to not get hung up on missing things you normally take. When you take this attitude of an open mind, you will be able to enjoy the event on its own terms without preconceived notions and have as much fun as you should (or shouldn't, a bad game is a bad game at any points level). If you do this, you may be pleasantly surprised to find a new way to play the game you had not previously considered when you were stuck in your comfort zone. You may even find new combinations and tactics you had not previously considered, and see your game improved at your preferred points level, too!
So what your take on the "sweet spot" of points for a good challenging game of 40K. Now what point level give your the most FUN as opposed to tactical challenge?