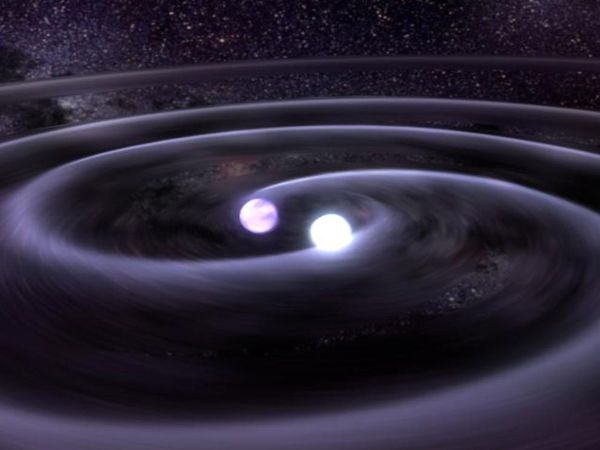 The rolling clouds of the etherium have parted, giving us a glimpse into the future. The preternatural sight given to us has revealed that both our doom and our salvation are close at hand. With the Faeits Tarot we shall divine our course to the brink of annihilation where the redemption of mankind awaits.

Faeits Tarot is the weeks rumor round up from around the community, and this week includes new rumors deciphering releases for the next few months, as well as a few details regarding the Chaos Space Marine Codex, Eldar models and more.
Release Schedule
from Faeit 212
August
Rumors have August as one of the busiest months we have seen in recent memory (short of the 6th edition release of course), with a release of our first 6th edition codex: Chaos Space Marines. This by itself would make for an excellent month, but add in flyers, and half of the new Chaos Marine models this month, and now we are talking a full drain of anything in our wallets.
The flyers are to include Chaos, while the other two are still open for debate, but point towards Tau and Tyranids.
There has been multiple sightings of Chaos ready to go and having already been shipped to warehouses worldwide earlier in the week.
September
6th Edition Starter set that includes Chaos Marines and Dark Angels. We have had leaks of its contents previously, and it looks like a good mix between the two armies.
Also for the month of September I have heard we will be receiving the second half of the new models from the Chaos Marine codex, which will for the most part complete the codex.
October
Dark Angels are said to be given a new codex here, along with its entire range of new models all within the month of October.
More Chaos Space Marine Rumors
from Neil Kerr aka Skcuzzl over at skcuzzlebumm
We had a set of CSM rumors earlier in the week, that takes a look at many of the units within the upcoming codex. Once again its important to note that these are all rumors, but some of them correlate with other things I have been hearing.

There is an Eye of the Gods esque table (Warriors of Chaos players will know what I am talking about) that you get to roll on whenever a character kills another character in a challenge, or a Walker or Monstrous Creature. There is a multitude of gifts (and curses) that your Characters can acquire which range from +1 Save, +1 Toughness, or becoming either a Spawn or a Daemon Prince!!!

Chaos Cultists are definetely in (but we all kinda know that already), as is the 'Dragon' – think Necron Night Scythe with the main chassis been replaced by a massive mechanical dragon head with segmented wings sweeping forward and around from it. On top of those there are also:

Dark Apostles – evil Chaplains basically
Warp Smiths – evil Techmarine that can curse vehicles and degrade terrain.
A new Daemon Engine – half way between a Dreadnought and a Defiler.
Speaking of Defilers they have a 5+ Inv save.
'Cult' units are all Elites and are unlocked to Troops by appropriate HQ choices, but there are no Cult Terminators which makes me sad.
Obliterators are exclusively for shooting – so no powerfists. BUT there is a new unit which is basically a close combat Obliterator.
There are 2 types of Raptors now; regular CSM with Jump Packs, and then some kind of Possessed Daemonic Raptors that all come with Lightning Claws!
Possessed are meant to be amazing, and take a lot of benefits from the Eye of the Gods esque table.
There are NO Daemons in the Codex because that is what Allies are for.
Eldar Models
A very detailed list has emerged this week of Eldar models sitting at a warehouse. While we have no release date for them, we do have the list. Thanks to Kirby at 3++ for providing the details
plastic Warpspiders/Everguard
plastic Skycharriots/Shining Spears
plastic Phantomwaechter – these might be the shadow spectres?
plastic Jetbikes
plastic Wraithguard/Cataphracts
plastic flyer combi-kit – The flyer is pretty large and has a crossbow shape, two canopies, one fin. The main variant on the cover has some lances and a large dorsal distort cannon. The other variant has extra downward/sideway thrusters, but I don't remember if it has a different weapon loadout.
plastic phoenix lord niadhau – For Shining Spears, appears to be on a Vyper jetbike.
plastic webway gate
resin box Avatar
resin Black Warden – The Black Warden looks like an female Autarch. She has a shurikencatapult and a feathered guardian helm with an eye on it.
resin Dire Avenger Xentarch – Appears to be a new English name for Exarch?
resin Howling Banshee Xentarch
resin Fire Dragon Xentarch
resin Striking Scorpion Xentarch
resin box Dragon Riders
resin box Eldritch Raiders – They look like guardians but have no helms and wear scarfs around the lower head and swashbuckle belts. They are very individually equipped, have all sorts blades, pistols and/or rifles. (potentially Storm Guardians?)
resin box Halcones Cazadores
resin Warlock
Tyranid Models Done
The last bit is from Stickmonkey declaring that both the Doom of Malan'tai and Parasite of MortrexParasite and DoM are done and finecast. Parasite is in a small box and DoM is a clam shell.
This coming week should be a big one, as the full force of what is to be released in August is revealed. Make sure to check back here at Bell of Lost Souls often to find out the latest on what is coming, and then join the conversation over on Faeit 212
Seriously….. Brace for Impact….. August Releases are Here. Are you Ready?