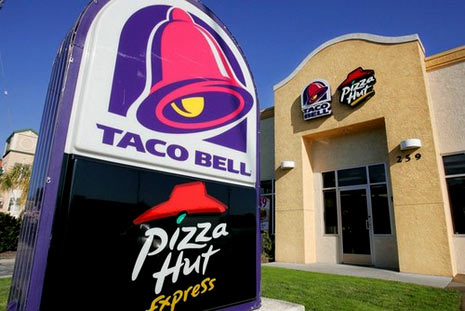 Goatboy here again and today I want to chat a bit about some of the "Ally" combos that come to mind as I start to create 6th Edition lists.

These are looking at ways to plug up army holes as well as still create a neat model to paint up and add to the army. In fact if I can't figure out a way to visually add it to the army list then I usually won't want to do it. So with that in mind let's look at the different holes some armies need to fill.
Psychic Defense Options
You really only have two options for true Psychic defense. You can go for the hope that your opponent rolls high on 3 dice or you get a good shot at stopping the power on a 4+. Both have their own merits and I want to go into each of them.
Farseer, Runes of Warding, 1 Power – 90pts
5 Dire Avengers – 60pts
Total = 150pts
This is a board wide effect that is pretty good at stopping those pesky psychic powers. Don't expect this small group to do any true damage to the enemy as its only purpose is to limit the mind bullets from hitting your ass. I am not the biggest fan of this option as I just feel that in some match ups this guy will do nothing – thus giving you a waste of points. Also mix in the fact that in a lot of armies this unit will just end up hiding and can't even score.
Rune Priest – 100pts
Grey Hunters X 10, Flamer, Plasmagun, Wolf Standard – 160pts
Total = 260pts
This one is a bit trickier as you need to get within 24 inches and hope you roll a 4+. The interesting thing is you have a 4+ to stop the spell then a 6+ most likely to try and resist any kind of targeting power. This unit is also a bit offensive as it can do some damage if someone gets near. You can add a Rhino if you want to get within range as well. Plus you could get some offensive powers as well with Living Lightning and JaWs to take out pesky "characters".
Offensive Punch Options
A lot of armies need that offensive punch to allow the other aspects of the army to work. How many times have we thought Tau would be a lot better with a counter assault unit. Here are some options for offensive power houses some armies can take.
Belial, Storm Shield, Thunder Hammer – 130pts
5 Deathwing Terminators, Storm Shields X 4, Thunder Hammer X 4, Chainfist, Cyclone Missile Launcher – 230pts
5 Deathwing Terminators, Storm Shields X 4, Thunder Hammer X 4, Chainfist, Cyclone Missile Launcher – 230pts
Total = 590pts
Here is a a nice bit of scoring, fearless, and annoying terminators. If you are Battle Brothers with this set then this is a great addition to your army as it will just add some scoring and a nice counter assault unit.
Librarian, Jump Pack – 125pts
Death Company X 8, Lemartes, Jump Packs, Powerfist X 2 – 480pts
Total = 605pts
This is an expensive little death machine and it might not be worth it when compared to the power of the Dark Angels options but it is still something interesting to look at.
What about this from the Marines.
Librarian, Terminator Armor, Storm Shield – 140pts
Assault Terminators X 10, Storm Shield/Thunder Hammer X 10 = 400pts
Scouts X 5, Camo Cloaks, Sniper Rifle X 5, Meltabombs, Teleport Homer = 95pts
Total = 635pts
Here you get another tough nut to crack as they take up the center and cause issues for your opponent as needed. Who wants to get involved in the middle with this squad? You could also change it to regular terminators with either 2 Cyclone Missile Launchers or 2 Assault Cannons to help get rid of those pesky hull points.
Or… maybe the new boogie man? This unit won't do much other then crush the opponent when they can get there.
Ork Warboss, Bike, Power Klaw, Bosspole, Cybork Body, Attack Squigg – 155pts
Nobz X 10, Bikes, Painboy, Cybork Body, Power Klaw X 3, Waagh Banner – 620pts
Total = 775pts
Utility Options
Now those were some offensive ones – what about some Utility options. These guys are designed to either pull some tricks for you or help fill in those gaps a lot of armies need.
Primaris Psyker – 70pts
Psyker Battle Squad X 8, Chimera – 145pts
Vet Squad – Demolitions, Meltagun X 3, Chimera – 185pts
Vet Squad – Forward Sentries, Plasma gun X 3, Lascannon – 165pts
Total = 565pts
This gives you some much needed shooting support as well as some other fun nonsense to go punch some things. Those Meltabombs will kill MC's as well to. You can use the Chimera's as walls to help hide your stuff.
Of course you could do one fat Platoon as well. The psykers could add up with some Blood Angels that use Fear the Darkness and the psychic spell to remove fearless.
This next Ally is just a combo with CSM for now. Will see if the next book still keeps this in (I think so as the FAQ in the Daemon book is what allows this).
Epidemius – 110pts
Plague Bearers X 5 – 75pts
Total = 185pts
Then add in some CSM Plague Marines or Mark of Nurgle options and you can create a really interesting set of annoyance for your opponent. If FW is allowed then this becomes a lot better as we get more Mark of Nurgle options that can fill out the army.
Another fun option in Chaos is to abuse Lash with the new wound allocation.
Sorceror, Mark of Slaanesh, Lash of Submission – 125pts
Plague Marines X 7, Meltagun X 2, Rhino, Dozerblade, Combi-Melta – 231pts
Total = 356pts
Right now I am currently waiting on the new CSM book to come out before I really get to brewing. I am also excited about the rumors of the new FW goodies that could be coming to the table tops as well.
I am sure there are other combos so list some you think you might be seeing on the table tops in the coming months.