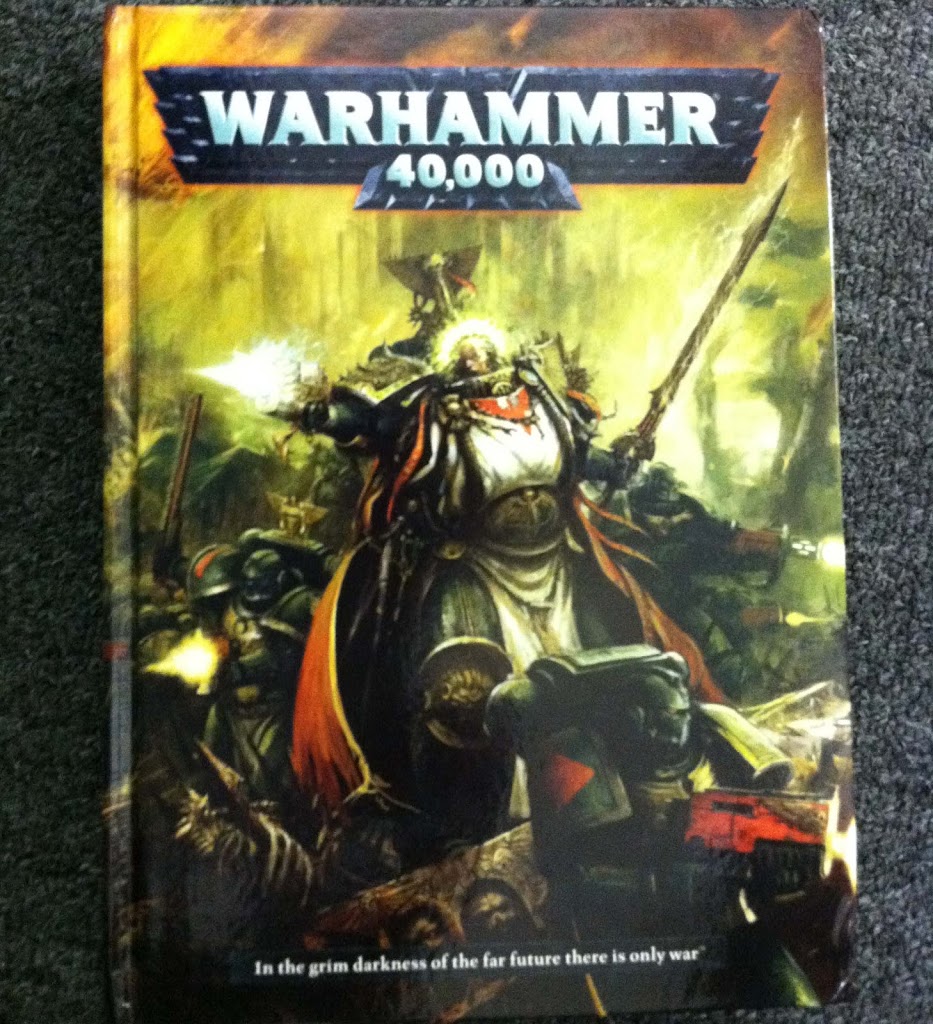 The book we have all waiting for is now HERE. Sixth Edition 40k released over the weekend, and there was much rejoicing.
Overall, to me at least, the game seems to be pretty streamlined now.  It feels to be more like Fourth Edition, except with many more clarifications in place that gives it a more fluid flow.
Sure there's new stuff, I mean that's why we have to buy the book in the first place right? But this time the new parts seem to blend pretty seamlessly with the old bits to product a more dynamic gaming experience.
Who doesn't want epic dogfights, with flyer zooming all over the place?!!
The book was rumored to have been written by Mat Ward himself, and while I couldn't find a credit to that effect in the book, I have it from a direct source back to Mr. Ward that he is indeed the author.
Obviously the new edition was in the works for awhile, with rumors breaking as far back as last year. It also makes me wonder if the rumored "Summer of Flyers" that was supposed to happen last summer (according to the rumor mongers) would have been in fact a testbed for the new 6th Rules.
You see the last few rules editions have always had a bit of hidden play testing, that you may not have even noticed.
The first Apocalypse book contained quite a bit of rules tweeks that went live in Fifth Edition 40k (like the +2 Pen for AP1 for example).  8th Edition Fantasy also borrowed heavily from LoTR's War of the Ring supplement for Large Battles.
This time however, we got no such hidden preview, just BAM rules.
Which don't get me wrong is great, love 6th so far, but I would have enjoyed a bit of a teaser.