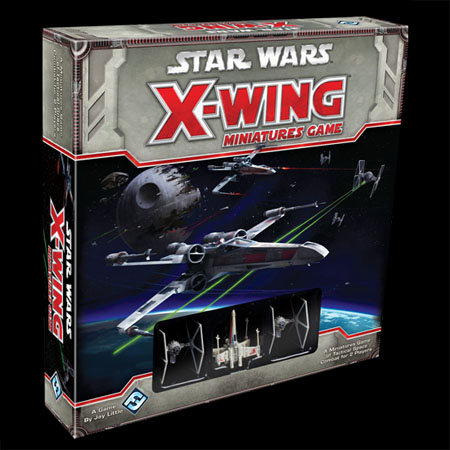 It was only a matter of time until George Lucas entered the universe of miniature wargaming. Fantasy Flight Games uploaded rules and details for X-Wing.
First, here's the game rundown:
Control the most advanced starfighters and outstanding pilots in the galaxy! In X-Wing Miniatures Game, you take the role of squad leader and command a group of merciless Imperial or daring Rebel pilots in furious ship-to-ship space combat. Featuring stunningly detailed and painted miniatures, X-Wing recreates exciting Star Wars space battles from small engagements of only a couple of crafts, to large conflicts where multiple squadrons clash. Select and equip your ships, pick your crew, plan your attack, and complete your mission.
(Fantasy Flight Games)
~ "This is Red 5, I'm going in!"