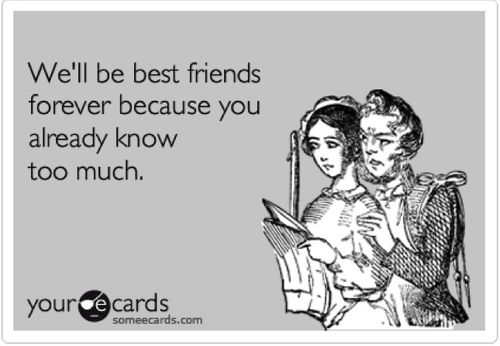 I am one excited Goat. CSM is coming out in less then a week and I can't wait to get my evil little hands on that book – especially the allies options.

Games Workshop keeps making me more and more excited as I see the rumors, pictures, and bits and info we get from crazy websites full of memes and insanity. So with that thought I want to look at what those CSM allies get out of this new book.
Looking at that allies chart in the handy 6th edition rule book it looks like we really only have 5 Allies we can choose from. We have Chaos Demons at Battle Brother Status and then Imperial Guard, Orks, Necrons, and Tau as friends who can help you move. So let's start with the brother from the same mother/father/creepy uncle Chaos Demons.
The biggest thing Demons seem to get is maybe a chance to have an Icon starting on the table. This is pretty interesting as it will let you control your Demon army better. I haven't heard directly if the new Icons still work this way so if someone does have that info then awesome if you can prove me right or wrong. Beyond that you also get a chance to have cheap fodder, good shooting, and actual anti-air that is worthwhile instead of using fat monsters that die to accidentally getting hit by a flashlight. Let's look at this idea to utilize as a Demon Ally for CSM.
HQ: Herald ofTzeentch, Chariot of Tzeentch, Bolt of Tzeentch, Master of Sorcery
Elites: 9 Flamers of Tzeentch
Troops: 9 Pink Horrors of Tzeentch, Changeling, Bolt of Tzeentch
FA: 9 Screamers of Tzeentch
Total comes out to 600 points which isn't too terrible. It leaves you 1400 for your CSM and you can create a nice bit of back end butt to hold your objectives as needed. Will have to find out if it will work well but this is an interesting thought to help bulk out your army with some reality ripping horrors.
After this the obvious one to look at is Imperial Guard. I am still under the impression that IG will be one of the best options as your friend who comes and gets you OJ when you are feeling like crap. Decent options in all levels as well as multiple avenues of attack leave IG as one of the best friends to take. You need some heavy weapons – get some Autocannons in a blob squad. You want cheap Plasma/Melta. I hear Veterans get them when they graduate from the School of being too Cheap and Annoying. I know there are a ton of options and I am sure someone can write up the "perfect" IG ally list.
Next we have Orks for an interesting Ally. You get the ability to have some Blobs of Fearless jerks, nice anti airpower defense with Lootas, and some interesting options in the Heavy Department with Big Guns. The idea I have for an Ork Ally would be something like this.
HQ: Big Mek, KFF
Troops: Shoota Boyz X 30, Rokkits X 3
Troops: Shoota Boyz X 30, Rokkits X 3
Elites: Lootas X 10
Heavy: Big Guns X 3, Runtherder
You get some nice coverage with the Shoota Boyz and Lootas are always neat. I keep them at 10 so I can go to ground behind an Aegis Defense line and still hit on 6's. It helps waste shooting on them and if someone wants to really get rid of them they will have to put way too much effort into it.
Next we have Necrons. I have been enjoying messing with Necrons lately and have come to the conclusion they are a finesse book if there every was one. There is a reason it takes some decent players to make these armies tick. I have had a lot of fun with the following little Ally for my Orks lately and I think that a few tweaks would make it interesting to play with for CSM.
HQ: Destroyer Lord, Mindshackle Scarabs, Weave
Troops: Warriors X 5, Night Scythe
Troops: Warriors X 5, Night Scythe
FA: Wraiths X 6, Whip Coils X 3
It is a bit expensive at 730 points but if you want to use a Dragon or two you need some other flyers to help out and take some targets out as you fly around with the Heavy Metal dragon GW style. I use the Wraiths as a 2 turn hold unit for most things. I have been using this little bit with Orks and have had good success.
Finally we have the Tau – or as I call it the poster boys for liking everyone. It seems like they just want to have friends everywhere if they can help it. I am not very good with Tau as I am waiting for a new book to really look into them. Fire warriors are still good and I hear Broadsides are really good at killing vehicles.
It is interesting as I feel a lot of armies benefit from the Horde ability of CSM. There are so many weird options in that book and we can either utilize the options for a hard hitting assault unit or utilize their ability to shoot in the other options of the book. Things are looking pretty amazing in the coming weeks and I can't wait to get my models done for Feast of Blades in October.
What Ally combos are you looking forward to using with your "bad marines"? Or are you looking forward to using CSM as allies themselves? Are you as excited as me?