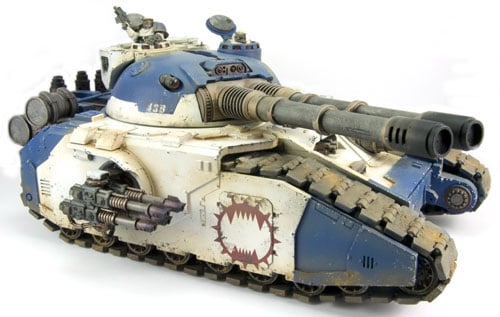 Fellblade: It cures what ails you
With every day the Horus Heresy approaches the tabletop and our wallets cry with pain…

In case you haven't been paying attention, Forgeworld is about to open up the Games Workshop cash register and after 25 years officially bring the Horus Heresy to the tabletop. They've pulled out the stops and keep unveiling all kinds of goodies from the The Horus Heresy: Collected Visions
; each model more awesome than the previous one.
Yet, with each excruciatingly amazing model comes an equally excruciating pricetag. Here's what goes up for sale at GamesDay UK 2012 in just a few days:
Horus Heresy Book One:Betrayal

£70.00
Fellblade Super Heavy Tank

£155.00
Typhon Heavy Siege Tank

£95.00
Scimitar Pattern Space Marine Legion Jetbike

£25.00
Space Marine Legion Decal Sheets

£10.00 each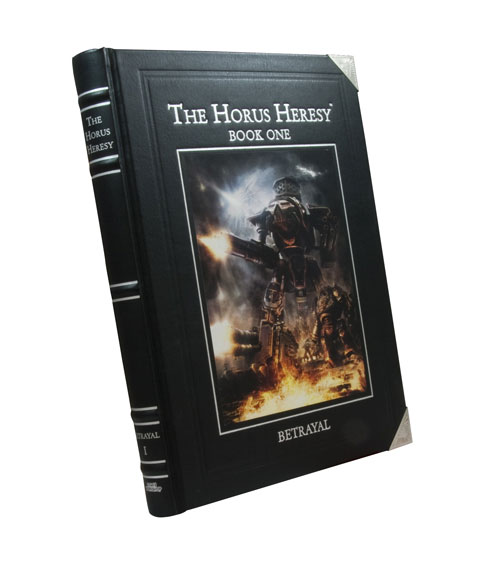 I have to say that these are all priced at the bleeding edge, even for Forgeworld (and that's saying something). Around these parts, the BoLS crew are Horus Heresy FANATICS. Many of us already have large Heresy-era collections and have been dreaming of this moment for years and years. Even we are looking at those prices with some trepidation.
The book seems fantastic, and will be an amazing collectors item – it's hard to say no to formal armylists and rules for duking it out in the 30th Millenia. But the concept of starting a large Heresy-era army from scratch and doing it "all the way" with full Cataphract Termys, full era-specific armor marks, early vehicles and legion pads and decals all around is daunting. One could drop a couple grand easily before any of the paint and hobby supplies factor into it.
Don't get me wrong, I'm first in line for half of this stuff and have high hopes for the future of the Horus Heresy range – but I was hoping for merely Mercedes-Benz pricing, not Maybach.

~What's your take? Is the Heresy worth the price and what are you signing up for?