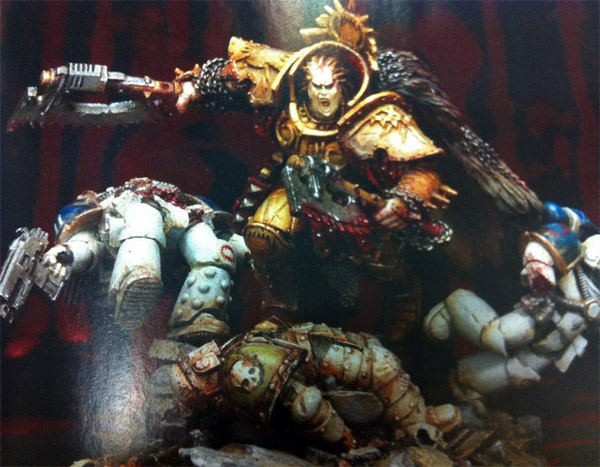 ANGRON!!!
Here we go again, the Chaos Marine Floodgates are spilling over. It all breaks officially on September 22nd!
BoLS Lounge start at post #109 and keep going

via Warseer's BramGaunt:
Dark Apostle, sorcerer, aspiring champion (new finecast): 15,50€
Warpsmith: 23€
Codex: 39€
Raptors/warp talons: 26€ (same as sanguinary guard)
Heldrake: 59€
Forgefiend/clawfiend: 52€
Mutilators: 41€ (3 finecast)

Obliterators and everything else thats metal goes finecast, that includes Death Guard and Thousand Sons.
the Codex cover artwork is the one that was already used by the BL "Blood Gorgons" Novel.

There are only 4 psychic powers per God, sadly.
If you upgrade your Demon prince to a specific god he gains hatred for the opposed chaos god

A posessed vehicle ignores stinned an shaken on 2+, but if a unit embarks you have to roll a D6 : on a roll of 1 you lose a random member if the squad and the vehicle regains 1hp
Obliterators can morph assault cannons
You may now pick your jaws up from the floor. Have at it.