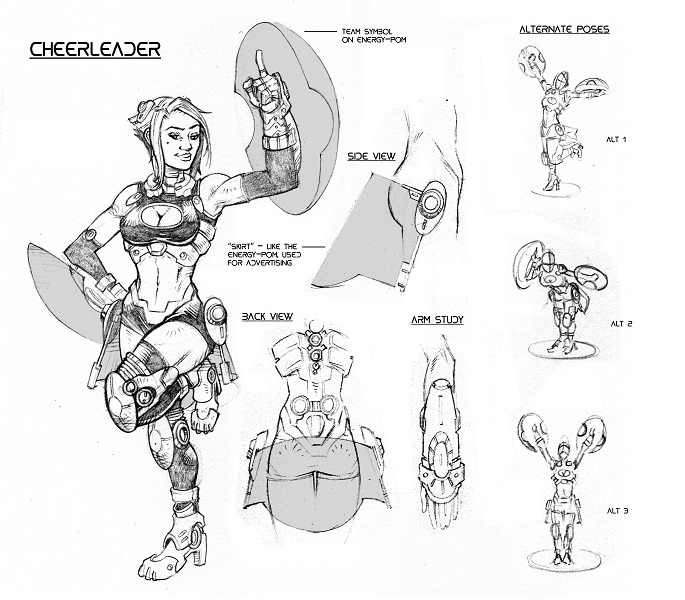 The DreadBall Kickstarter has entered its final week and has been an unprecedented success! Here's what coming in the days ahead.

The Kickstarter has allowed Mantic to fund a stunning 14 new MVPs and five new teams, with more planned and lots more BIG things to come. Here is just some of the latest stuff!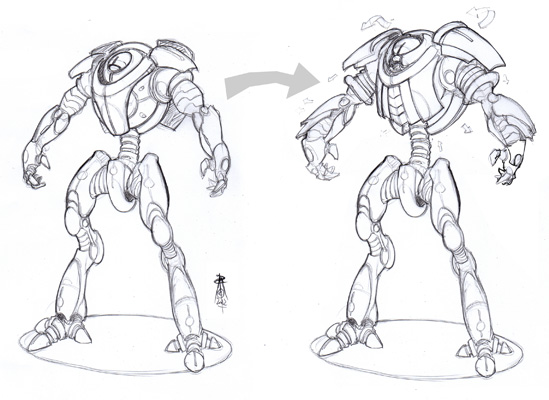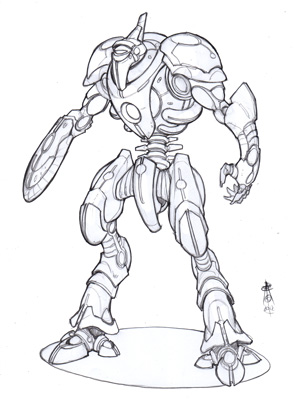 DBR-7 "Firewall," Robot
MVP DBR-7 is a cybernetic MVP and one-of-a-kind prototype keeper. Unlike other robots in the league he cannot transform and has instead risen above the usual robotic spectacle and into the ranks of the celebrity with his point-saving heroics. Nicknamed "Firewall" by his fans, crowds erupt into cheers when this bot steps out onto the pitch and his veiled operators are always sure to address them with a signature gloved salute.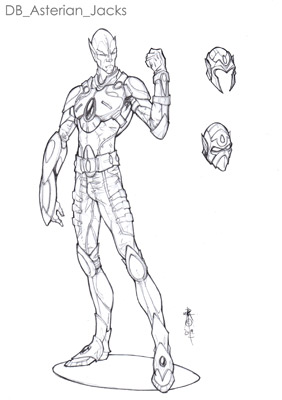 Asterian Team
Asterians are naturally inquisitive, and whilst the Corporation spin builds a mythology based on murder and abduction, there are those who leave the safety of their other-plane homes simply to sate their thirst for knowledge. It was these Asterian adventurers (or mercenaries as the Corporation documents them) that first discovered DreadBall for their race, and the allure of glory and physical challenge the game presented was simply too enticing to ignore.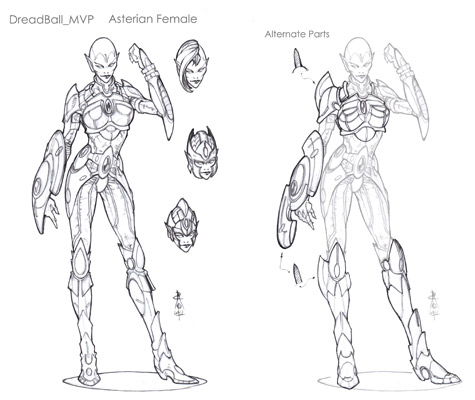 Mellisandra, Asterian MVP
Mellisandra was once the mercenary chief of the Diabolic Sevens, an Asterian rapid attack force. With her specialized military training and hand-to-hand combat expertize, turning to the pitches of the Galaxy's Greatest Sport to seek her fortune was an easy choice for this glory-hunter.
Cheerleaders
Much like the action on the pitch, DreadBall Cheerleading is a physical sport in its own right and, if Catalina Luvan's right hook on Goblin Stunner Kruela Dancov is anything to go by, it can be just as bloody. For the most part, DreadBall Cheerleading Troupes belong to individual Stadiums rather than specific teams (though some wealthy Corporation owners employ their own as well) and gone are the days of the Pom-Pom – Cheerleaders instead wear energized Flexire skirts and carry sophisticated 'shields' that shimmer with trails of bright colours, team logos, point-scoring explosions and half time advertising. They also make great protection when the crowd starts getting rowdy and begin throwing things…
And last but not least… behold the PENNY ARCADE MVP: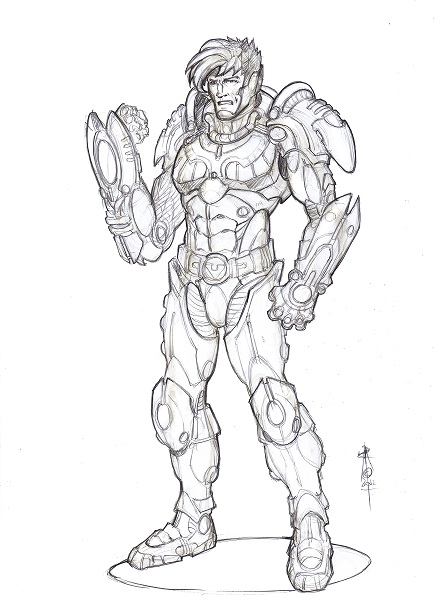 When Jonathan "Gabe" Gabriel died on the pitch, smashed into a uniform paste by the legendary Buzzkill, it was assumed to be the end of his career. When a jockstrap rich in genetic material was discovered, he became the first crowdfunded resurrection by cloning.
In addition, Mantic has released the Core DreadBall Rulebook as a free download! Get on over there while the clock is still running and make Dreadball the biggest sporting tabletop game of 2012!