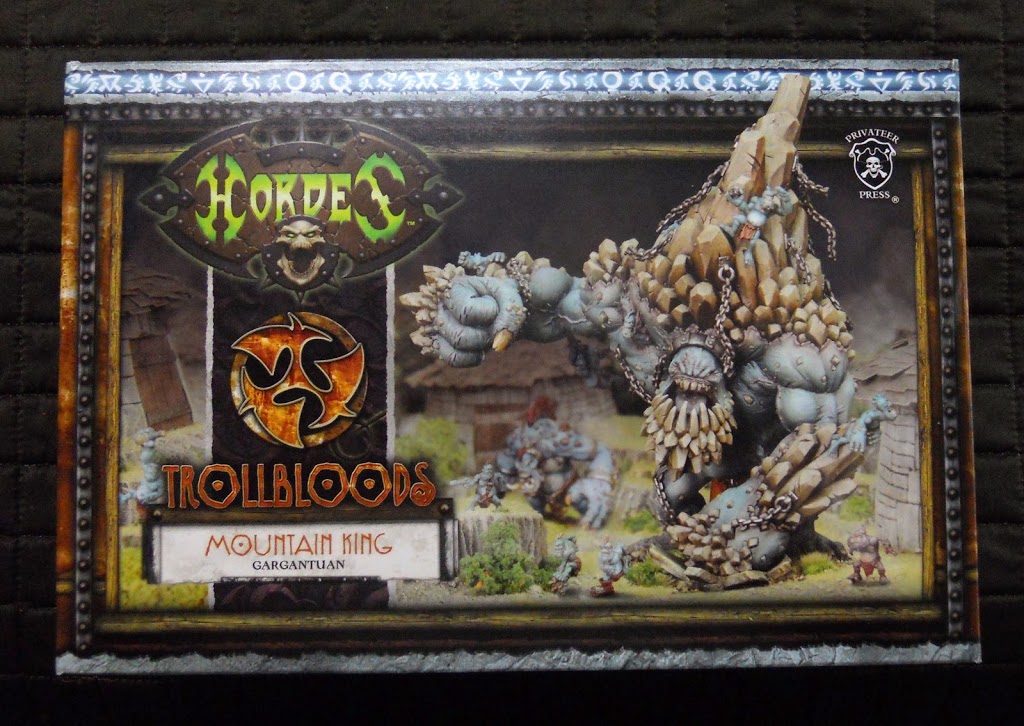 Step aside Warmachine! Hordes finally gets its own this September. The first gargantuan mini should be on the shelves of your LGS now! So let's check out what's in this kit.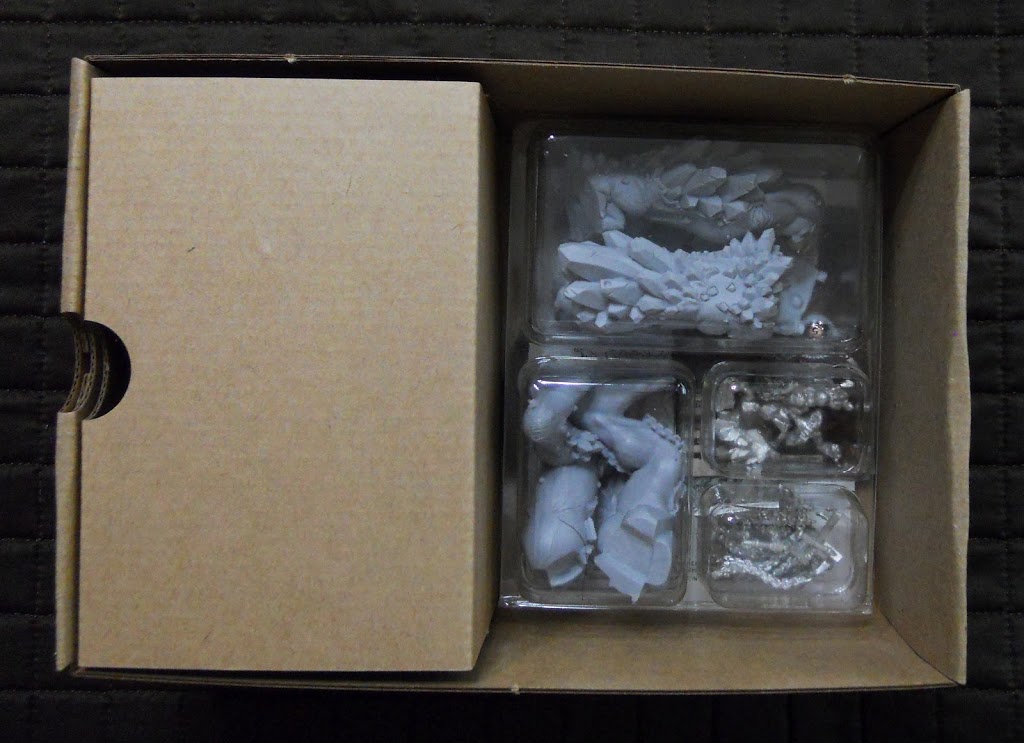 Here's our first peek inside.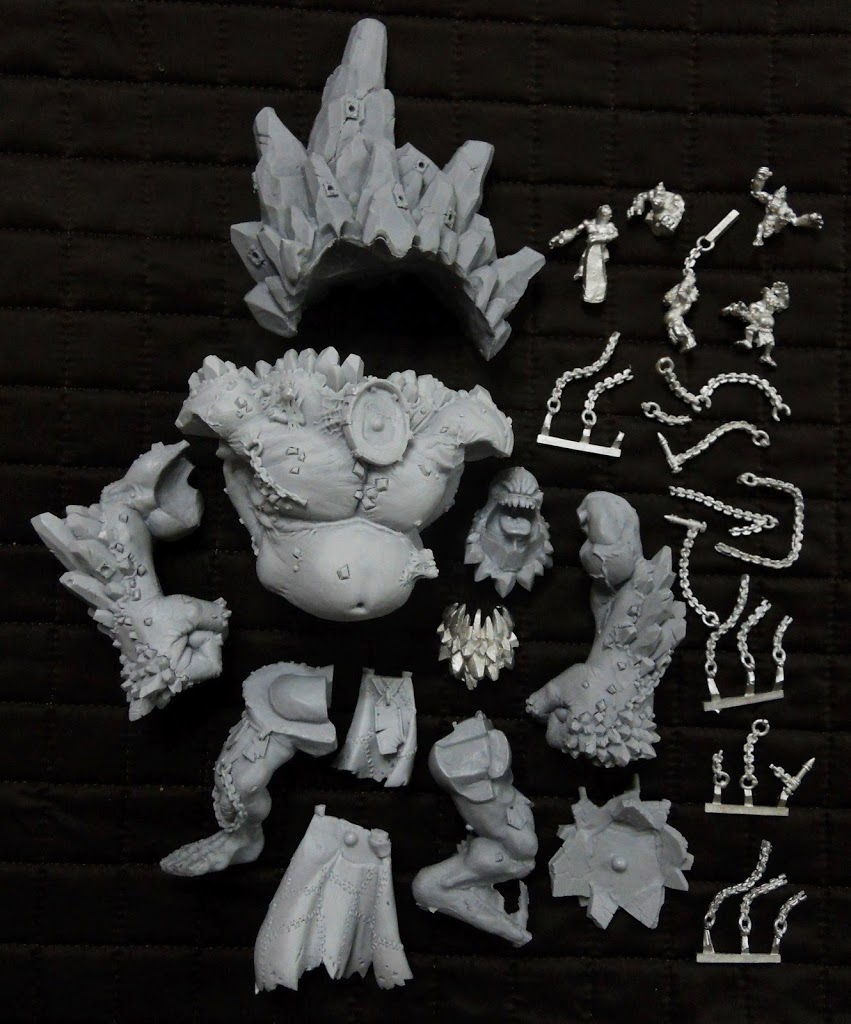 And this is what it looks like if you lay out all the bits side by side. There are 33 pieces by my count. More than half of those are what's left of the chains that have been keeping this guy and his pals trapped under a mountain for the last few millennia.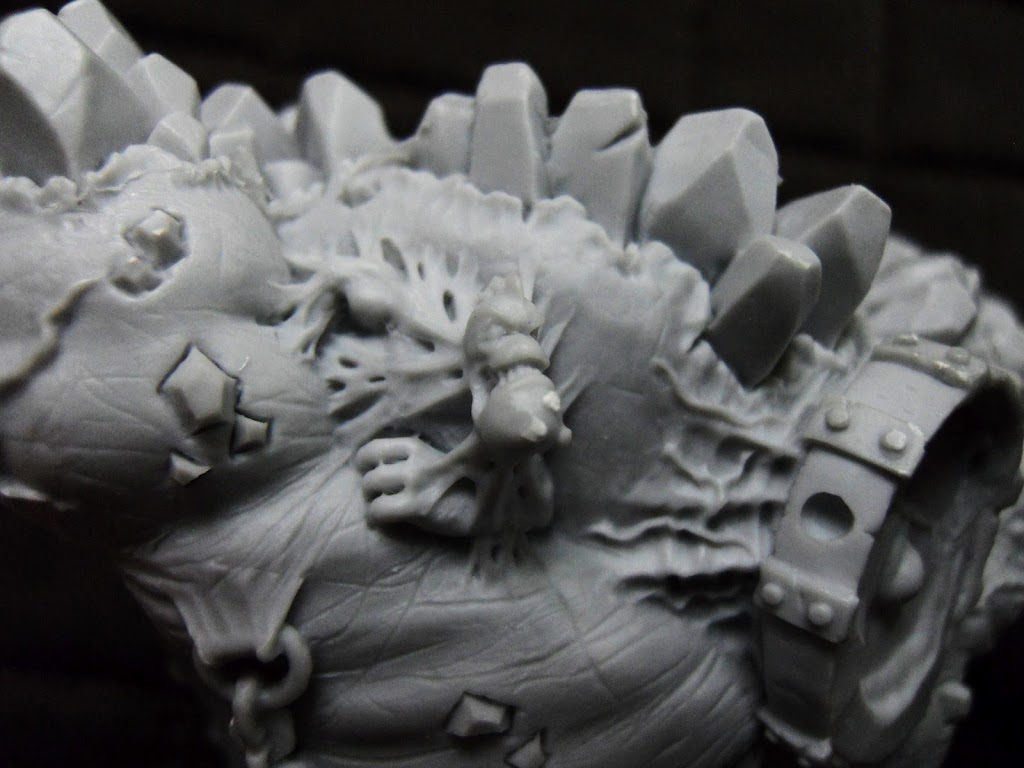 Here's a close up of one of the emerging Whelps that this guy will spawn whenever he takes damage. But don't let him distract you from the other cool details in the picture. I especially love all the veins and wrinkles.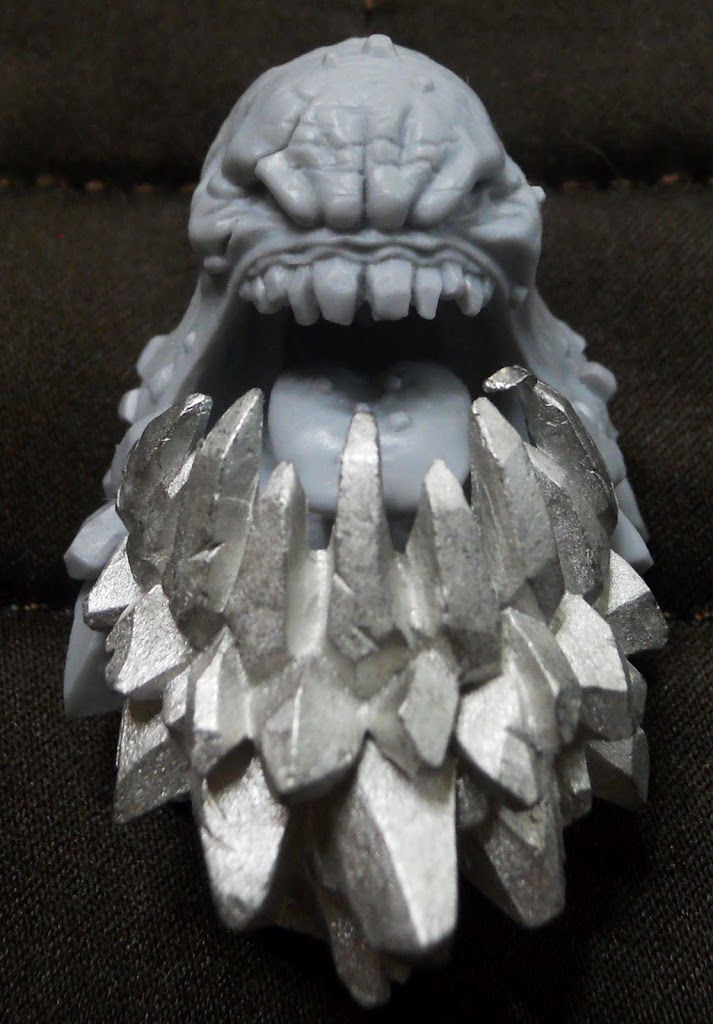 And here's the lovely face that's made the Mountain King such an internet darling. Pucker up!
As Big Meaty Fists go, this is definitely the biggest and the meatiest.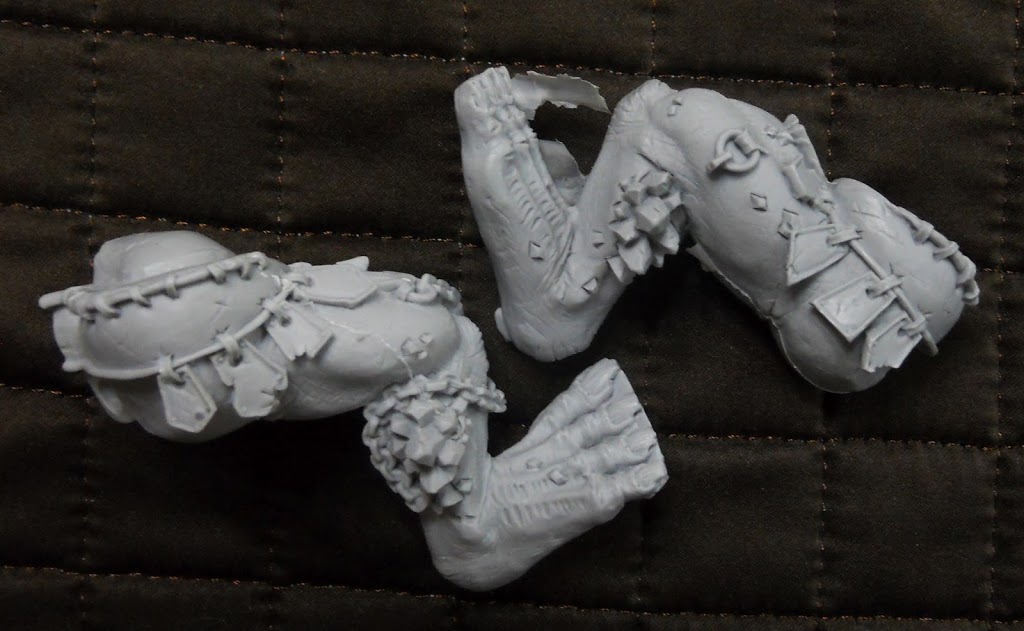 And since they look cool, here are some Mountain King legs. It seems that a daily workout regimen of kicking ass and taking names help to keep his buttocks round and firm.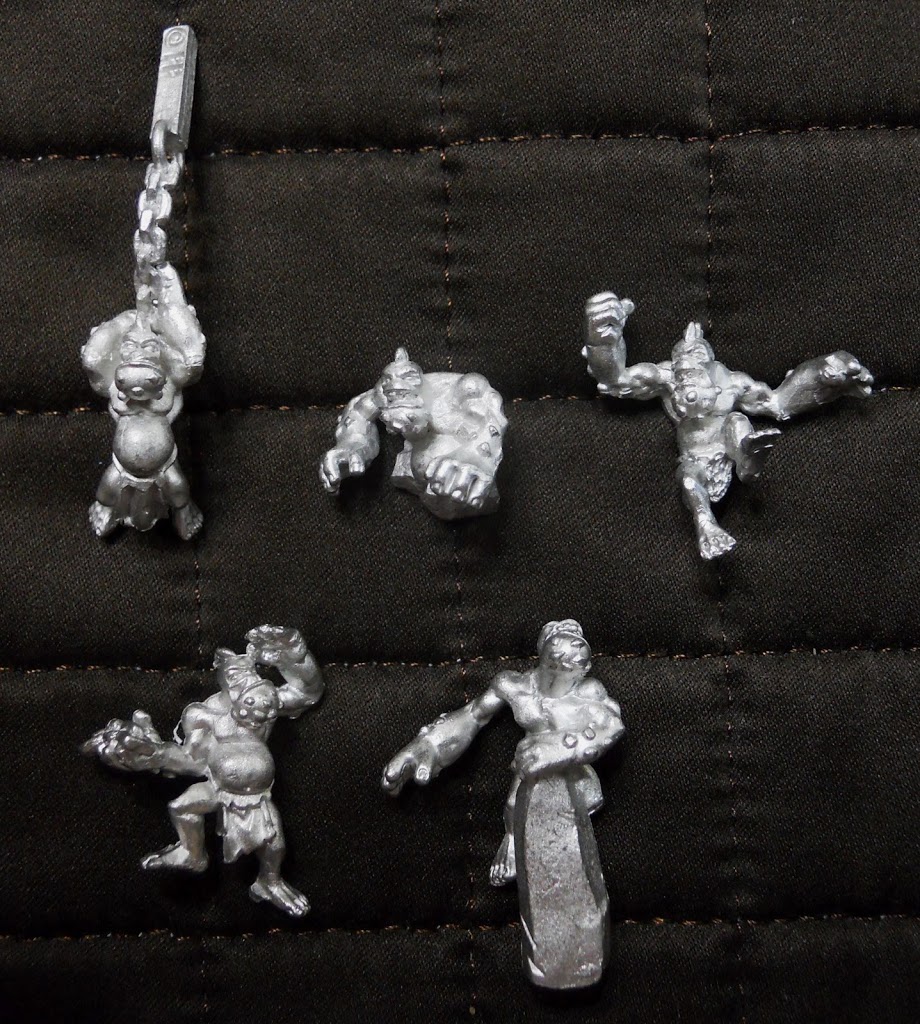 I'm going to leave you with a shot of the Mountain King's Whelp entourage. For me these guys are really that last awesome touch that makes this such an amazing model.
~That's all for now. I had a lot of fun unboxing this guy, and I can't wait to get him on the painting table!