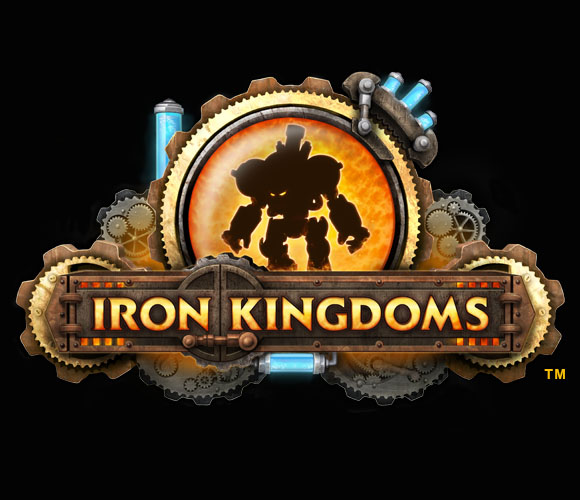 In the Iron Kingdoms Roleplaying Game, there are six magic-using careers and two magical traditions. Today we'll be looking specifically at the five careers that use the Will Weaver magic tradition in order to provide a basic idea of what they bring to the table.
There are currently six magic-using careers in the IKRPG: Arcane Mechanik, Arcanist, Gun Mage, Priest, Sorcerer, and Warcaster. The first five careers use the Will Weaver tradition.
Will Weavers
The Will Weaver tradition has some strong risk management components. Will Weavers can cast spells with quick actions, boosts attack and damage rolls on those spells, increase control area, or upkeep a spell by accumulating Fatigue points. If a Will Weaver casts a spell that causes the character to accumulate Fatigue points exceeding their Arcane stat (ARC), they must pass a Fatigue roll on 2d6 equal to or under the amount of accumulated Fatigue points or their turn immediately ends and they become Exhausted, denying them the use of magic during their next turn. At the beginning of the Will Weaver's turn, they remove a number of Fatigue points equal to their ARC.
This means that the harder a Will Weaver pushes, the higher the risk of exhaustion. Because a Will Weaver can actually push themselves harder than Focusers, the other magic tradition, they're capable of huge displays of power that Focusers are not. Focusers do have their own strengths, but those will be discussed specifically in another article.
Will Weavers start with an ARC stat of 3, which they can increase by small increments depending on their level and race.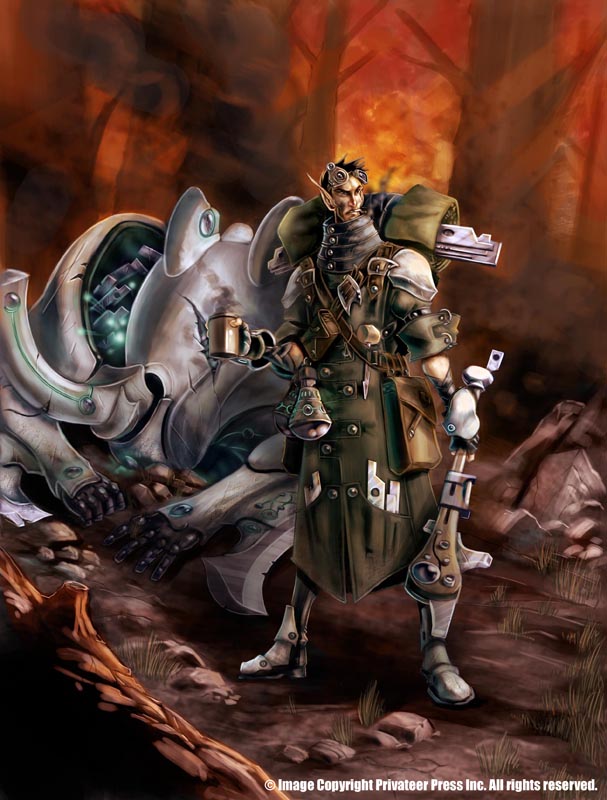 Arcane Mechanik
The Arcane Mechanik career is going to be highly desired for most long-term groups. Not only are they extremely effective with steamjacks due to their Drives and solid support spells like Failsafe for increasing durability, Locomotion for increasing mobility, or Iron Aggression for increasing accuracy and granting free charges, they can also create mechanika weapons and armor, which is otherwise quite expensive. As careers go, the Arcane Mechanik isn't particularly combat-focused, as it is limited in terms of Military Skill (weapon) choice and only has a single, damage-dealing spell available to it, Arcantrik Bolt. If you'd like to make your Arcane Mechanik a strong combatant, you'll most certainly want to combine it with a combat-focused career like Soldier or Man-at-Arms. Otherwise, you should count on playing a support role by letting your steamjack do the talking for you.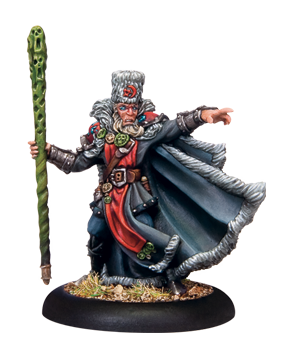 Arcanist
Arcanists present a nice mix of offensive power and party support. They start with the Great Power ability, which allows them to upkeep a spell for free, reducing fatigue strain and leaving resources open for other spellwork. In terms of offensive spells, the Arcanist starts with Arcane Bolt for a nice, go-to nuke while later gaining access to a number of other handy choices like Icy Grip for debuffing DEF and denying charging or running, Telekinesis for moving enemy (or friendly) characters around, Force Hammer for smashing enemy characters back and knocking them over, and the impressive Overmind for forcing all enemy characters in the Arcanist's control area to pass a contested Willpower roll or be forced to move 3″ and make an attack of the Arcanist's choosing.
Arcanists also bring powerful support spells like Banishing Ward to protect a friend from spells, Aura of Protection to increase ARM values for nearby allies, Hand of Fate to increase both accuracy and damage, Occultation to grant Stealth and a bonus to Sneak rolls, or Lightning Tendrils to give a character Reach and Electro Leap. In exchange for this awesome selection of spells, Arcanists do not start with any Military Skills, so they will be lacking in ranged and melee combat. Because of this, the paired career is consequently rather important for determining the nature of the character.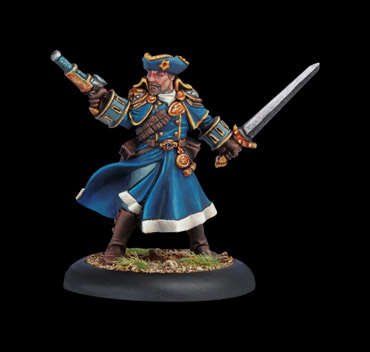 Gun Mage
The Gun Mage career is obviously one of the most iconic of the setting. While some of the other magic-using careers focus on their spell craft, Gun Mages are really a mix of magic and ranged, as they use their spellcraft to effect the nature of their ranged attacks. In order to accomodate having to handle and reload a weapon in addition to casting spells, unlike other spells, Rune Shot spells do not require a quick action. These effects can range from increased accuracy via the aptly named, Rune Shot: Accuracy, to the ghostly Rune Shot: Phantom Seeker that ignores line of sight and most defensive modifiers like concealment, to spells that increase damage output like Rune Shot: Brutal or Rune Shot: Heart Stopper. Some of their spells also provide some nice utility, like Rune Shot: Shadow Fire, which lets all friendly character fire ignore the target for line of sight purposes. Rune Shot: Silencer is one of my favorites, particularly for its applicability in non-combat/roleplaying situations, as it is an attack that makes no noise or flash and causes the target to go silent, even if they hit the floor.
While the Gun Mage career doesn't innately come with the ability to control steamjacks, it does provide some nice support spells if it is paired with a career that does, like Fire Group for increasing RNG and Guided Fire for increasing accuracy. The Gun Mage career is a very strong career in terms of character identification. In most cases, if a character has Gun Mage as a career choice, it will most often be identified as a Gun Mage first and their other careers second.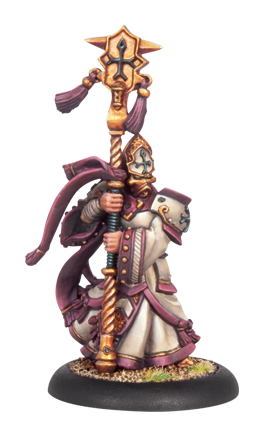 Priest
When a character chooses the Priest career, they must choose between two deities: Menoth or Morrow. This choice effectively cuts the Priest career in half, determining not only their completely unique spell list, but their starting abilities and Occupational Skills as well.
A Priest of Menoth functions somewhat like the Arcanist with a mix of offensive, protective, and support spells, but specializes in making the lives of enemy spellcasters hell. For offensive spells, Priests of Menoth get a nice selection of spells like Immolation for a simple, single target nuke, Crevasse for a Spray, and Ashes to Ashes and Blazing Effigy for bouncing damage off of several enemy targets. For protection, a Priest can affect a steamjack with the Hymn of Battle, Hymn of Passage, or Hymn of Shielding, which should sound familiar to any Warmachine player. They also have access to Wall of Fire to deny enemy characters nice, juicy charge lanes, and Vision to protect from the first damage roll. The real forte of Priests of Menoth comes from their ability to shut down enemy spellcasters. They can remove all active upkeep spells, animi, and continuous effects with Purification, increase the cost of enemy spells with Lamentation, or remove a specific upkeep spell from a target with Hex Blast. Since the Priest of Menoth has a host of offensive, protection, and anti-magic spells, you can really pair them with whatever you want and you'll still have a solid combination.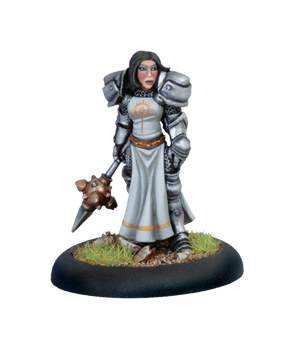 Priests of Morrow are focused more on healing, protection, and support with only a few spells for offense. Priests of Morrow start with the Empower ability, which lets them heal friendly characters by spending feat points. They also have several spells dealing with healing like Blessing of Health for resisting poising, disease and infection, Triage for stabilizing an incapacitated character, or the Heal spell for dire emergencies. Priests of Morrow also have several solid protection-related spells like Aura of Protection and Sanguine Blessing, which allows the Priest of Menoth to suffer damage for another character. A Priest of Morrow can also lend support to friendly characters with Hand of Fate and True Path for increased movement and Pathfinder. Since Priests of Morrow are lacking for offensive spell choices like the Arcane Mechanik, you'll most likely want to pair them with an offensive career if you wish to dish out the hurt, otherwise you'll probably be relegated to a support role.
Sorcerer
The last of the Will Weaver careers is Sorcerer, which, like the Priest career, is actually several careers in-one that the character must choose from: Fire, Ice, Stone, and Storm. Where Arcanists accumulate their power through careful and patient study, Sorcerers gain theirs through instinct and (oftentimes painful) trial and error.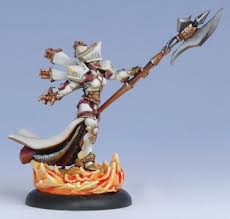 The Fire Sorcerer is a nuker through-and-through. They have a few support abilities like Wall of Fire, Protection from Fire, Ignite, and Ashen Cloud, but their forte is most certainly in setting the enemy on fire. A Fire Sorcerer can keep the Fire Continuous Effect from expiring with Fuel the Flames, spread it with melee attacks via Flame of Wrath, or set everyone nearby on Fire without an attack roll with Sea of Fire. They additionally have a host of fire-related damage spells like Immolation, Ashes to Ashes, Blazing Effigy, and Howling Flames, which is a SP 8 attack with Critical: Fire.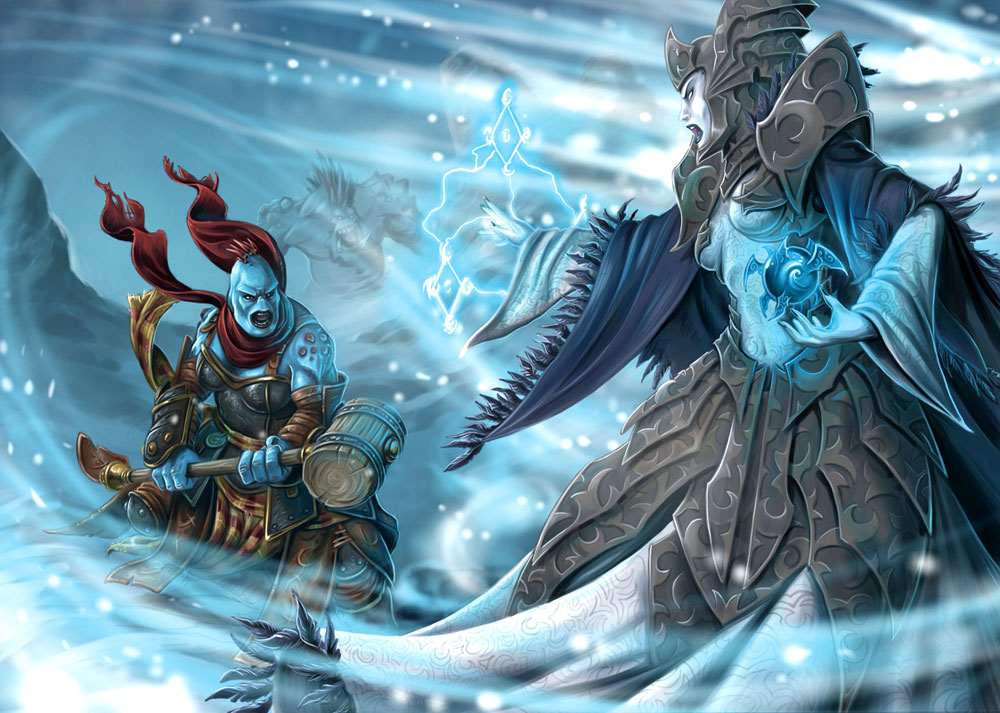 The Ice Sorcerer is focused strongly on debuffing enemy targets with some nice damage spells and a few protection spells. They can reduce DEF with Chiller, Freezing Mist, or Icy Grip, increase damage suffered with Brittle Frost, which doubles damage exceeding a target's ARM, cause a target become Stationary with Freezing Grip, or reduce line of sight with White Out. They have some solid damage spells in Ice Bolt, Hoarfrost for a nice AOE attack with Critical: Stationary, Deep Freeze to damage nearby characters without an attack roll, or Frostbite for a nice spray attack.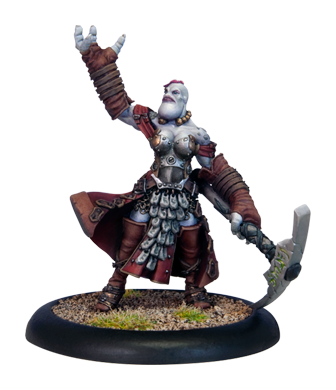 The Stone Sorcerer concentrates on protection, battlefield manipulation, and some offense. For protective options, the Stone Sorcerer has several to choose from, like granting immunity to being knocked down, pushed, or slammed to a single character with Stone Stance, Stone Strength for increasing both ARM and STR, Solid Ground for protecting all nearby characters from being knocked down and makes them immune to blast damage, or using Fox Hole to give characters in a 5″ AOE Cover and immunity to blast damage. Stone Sorcerers can also change the nature of the battlefield with Inhospitable Ground and Rift for creating rough terrain and Rock Wall for creating a linear obstacle. Not hurting at all for offense, Stone Sorcerers additionally have Crevasse, Earthquake, Rock Hammer, and the hard-hitting Obliteration.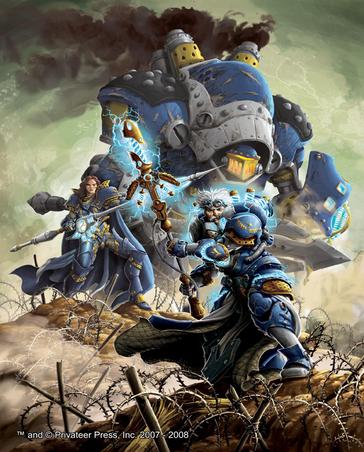 The Storm Sorcerer is the final Sorcerer option. Storm Sorcerers are a strong support career for increased mobility and survivability with a few nice, offensive options. For increasing mobility, the Storm Sorcerer has spells like Boundless Charge, Zephyr, Fair Winds, and Telekinesis. They also provide protection with spells like Fog of War, which grants concealment nearby characters, and Deceleration, which increases both DEF and ARM against ranged attacks for nearby characters. For offense, the Storm Sorcerer has some great things to toss about, like Chain Lightning for multiple enemies, Razor Wind for a single target, or Tornado for a nice AOE.

Will Weavers are shaping up to exciting career options for people looking for a strong magic-user. I highly suggest not overlooking them for the sexiness of the warcaster career.