WFB NEWS: Warriors of Chaos Minis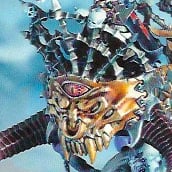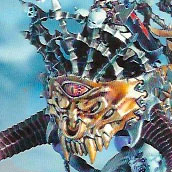 The dread northmen have come Warhammer Fantasy fans! Take a look at the latest from around the tubes.
BoLS Lounge
You'll want to keep looking through the pages of that thread. Lots of great stuff in there.
Valkia is very cool!
Seeker riders – Neat!
EGADS!! Those creepy aliens from Prometheus are on the War Altar – RUN!!!
~I'm liking those Seeker Riders the most myself- nice!