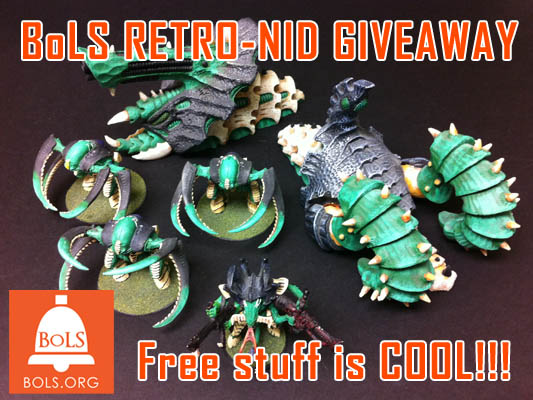 Today is the deadline! Don't leave a classic Nid lonely and crying in the void. One lucky winner is going home with some free "Retro" Tyranids tomorrow! Get in there and try to give the critters a new home!
First up – the prize:
Tyranid Retro Super Monster Team!
Rogue Trader Era – Fully Painted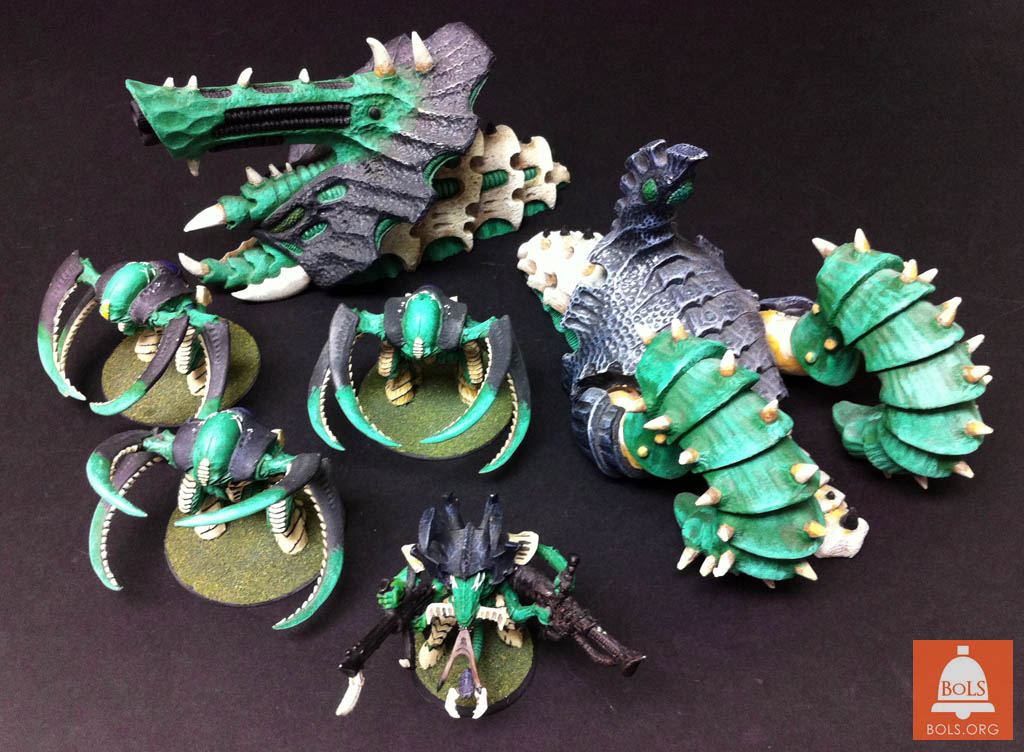 Guess which one's the troop transport?
Tyranid Hive Tyrant
3x Classic Carnifex Screamer-Killers
Armorcast Malefactor transport beast
Armorcast Exocrine biocannon
Now who doesn't want this piece of Hive Fleet history to spice up your own collection?
Next, how to enter the challenge?
BoLS Social Challenge
We have all kinds of new social channels and the BoLS Lounge out there everybody. So lets get clicking. You get one challenge entry for each of the following:
–Register on the BoLS Lounge ( You Facebook users can login even faster with the "Facebook Connect" button. Yes, you can register even if you already use another forum – the wargames police won't come and get you)
-Visit and Like our Facebook page
-Visit and add our Google+ channel to your circles
-Press each of those: Like, Tweet and +1 buttons if you haven't already.
Now luckily we've gathered all of that stuff into the social media panel on the upper right column, so you can do almost everything in one easy place. It'll only take 2 minutes.
We will draw the winner TOMORROW! Best of luck and may the army go to the most deserving reader. They have been eating Marines for me for almost 20 years – they need a new diet.
P.S. Yes we will ship anywhere in the world.