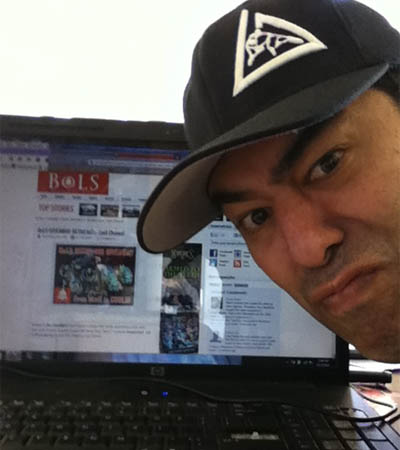 Lets give it up Lion El' Johnson, our Retro Tyranid challenge winner!
First up – his prize:
Tyranid Retro Super Monster Team!
Rogue Trader Era – Fully Painted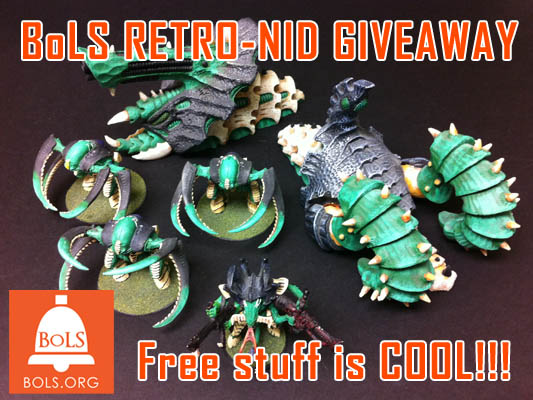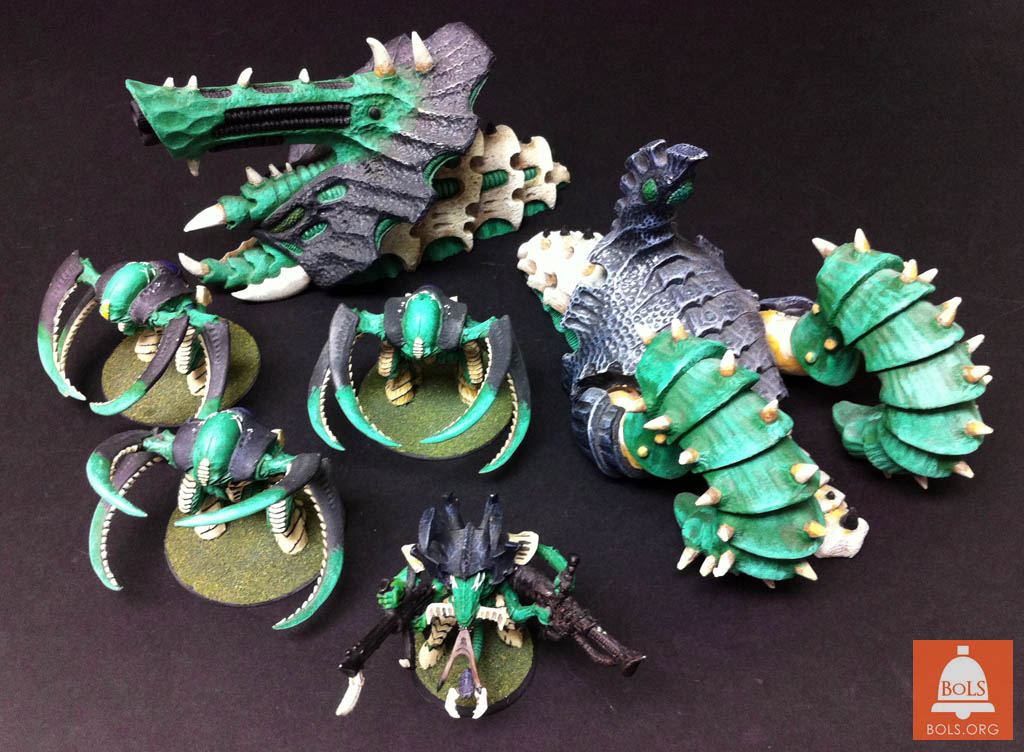 Guess which one's the troop transport?
-Tyranid Hive Tyrant
-3x Classic Carnifex Screamer-Killers
-Armorcast Malefactor transport beast
–Armorcast Exocrine biocannon
Lion El'Johnson, was happily chattering away on the BoLS Lounge when he heard he was the winner, and promptly ran around the house three times, called everyone he know and generally had a awesomness seizure. He's ok now – and his nids are making thier way over to their new California home. If anyone ends up playing against them, watch out for that Malifactor – its both spikey and heavy. The perfect Tyranid gribbly AND home defense weapon.
For everyone who entered the challenge THANK YOU and FASTEN YOUR SEATBELTS!
We have something very special coming up in the Challenge-Giveaway department coming later this week. I bet if you look around the BoLS frontpage very carefully, you may find a hint of what it's all about.
~I just love giveaways!
P.S. You should really sign up for the BoLS Lounge – its both super cool, and super nice. I just saw wargamers talking about the best Chaos Marines lists and what makes the best chocolate cake in the span of ten minutes – just try to find that variety on any other wargaming forum! (I'm totally not kidding!)