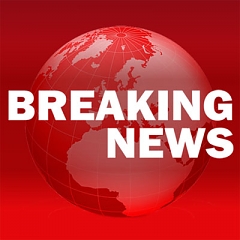 After weeks of rumors about their financial status, Maelstrom Games now declared to cease business and enters liquidation. Read the whole story after the jump.
As far as we know by now, Maelstrom Games racked up a significant debt with their suppliers of almost 100K £ (equal to 158K US-$) just for Simple Games. This debt has been bought by competitor Wayland Games in an attempt to take over Maelstrom Games.
This statement has been released by Maelstrom Games:
OFFICIAL NOTICE

Maelstrom Games Ltd. has ceased trading and will enter liquidation at some point over the next few months.

A creditor of Maelstrom Games Ltd., Wayland Games Ltd., issued a Statutory Demand under section 123(1)(a) or 221(1)(a) of the Insolvency Act, 1986 on the 17th of October, 2012 for £ 99,773.61 plus costs of issuing and serving the demand.

This debt was purchased from Simple Miniature Games by Wayland Games Ltd on the 1st of October, 2012 and payment of this debt was demanded in full by Wayland Games after seven days had elapsed. Unfortunately, Maelstrom Games Ltd. could not pay Wayland Games Ltd. this debt in full within those seven days.

Previous to the debt purchase, Maelstrom Games Ltd. was servicing the debt owed to Simple Miniature Games at the rate of £ 500 per working day, claimed by the creditor when convenient for him by charging a credit card owned by Maelstrom Games Ltd., which had been occurring since mid-June and continued to late September, the last payment being taken on the 25th. Maelstrom Games Ltd. did not cancel these payments and were not aware that this debt was being transferred.

Maelstrom Games Ltd. offered to pay the debt purchased by Wayland Games Ltd. in the same manner as it had paid Simple Miniature Games, but this was not taken up by Wayland Games Ltd.

Maelstrom Games Ltd. can only apologise to those customers whose orders have not been fulfilled as it is now impossible for Maelstrom Games Ltd. to fulfil them, excepting those for Mierce Miniatures products (fulfilled by Mierce Miniatures in November) and Battlefront Miniatures products (fulfilled by Maelstrom Games in partnership with Battlefront Miniatures and Maunsfeld Gaming in November), all of which will be sent by Maelstrom Games Ltd. Other customer orders for certain ranges may be fulfilled in the future and any customers whose orders can be fulfilled will be contacted by Maelstrom Games in due course.

All creditors will be issued the relevant notices by the assigned Insolvency Practitioner when Maelstrom Games Ltd. enters liquidation.
And here is Wayland Games response:
All in the Gaming Community,

As news of our action regarding Maelstrom Games is public we would like to take a moment to explain the steps we have taken, and why.

Some time ago we became aware of discussions at various events where there was a constant chatter about the financial situation that Maelstrom Games found itself in and the significant debts it suffered from. We ignored them to begin with but it seemed that in the events scene in the UK it was being discussed openly. We noticed that tickets were being sold a year in advance for some events. We then see hundreds of thousands of pounds being pushed into a miniatures line whilst Maelstrom Games still owed significant monies to suppliers. Suppliers we (and countless other retailers) share and rely upon for the timely distribution of product to fulfil our customer orders.

This industry is in our opinion, too small and too close for such a situation to occur, as the wider implications would mean hundreds of people – customers – you – potentially losing the money you had paid out for product and event tickets.

It was clear that Maelstrom Games Limited were in significant trouble, yet they continued to invest in other areas despite still owing very significant and growing amounts to suppliers causing a great deal of pressure on the supply chain.

In early May we decided to offer to buy Maelstrom Games, including honouring all liabilities for the business. Our email was ignored. In late May a follow up email was sent and again that was ignored.

We therefore looked to protect our customers by looking to protect the supply chain and also ourselves (as well as any of the other independent retailers who rely on this same supply chain) from the collapse of a major retailer, and managed to purchase the main debt that Maelstrom owe, in an attempt to force a resolution, rather than allow an uncontrolled collapse and all the knock on effects that would unleash on the industry.

The situation is complicated and there is quite a process to move through, but we are undertaking this action with the best of intentions for our customers, customers of Maelstrom Games and our supply chain, and will endeavor to keep all affected notified of developments as they occur. We will be issuing information Via our Facebook Page: http://www.facebook.com/WaylandGamesLtd
And by email, subscribe here: http://eepurl.com/p-Wg1
Additionally, a statement supposed to be from Simple Games has been surfaced:
Statement Regarding Maelstrom Games Ltd

On the 1st October we made the difficult decision to assign the debt owed to Simple Miniature Games to Wayland Games Ltd for a nominal fee.

This debt at the point sold stood at just under £100,000 and has been outstanding at that level and higher for over 12 months. This debt built up during a short space of time during the busiest period in our 10 year history just after significant amounts had been paid for other invoices. Promises were made to clear a large portion of the debt within a short space of time but that payment never materialised. A repayment plan was then agreed which should have seen the debt reduced significantly beyond the point that it actually has been. Unfortunately many of these payments were consistently declined and at the last the payments were continually declined.

It was around this point in conjunction with our reading into the accounts of Maelstrom Games that we contacted debt recovery and debt purchase specialists in order to take further action and begin the recovery of assets to cover some the debt.

Demands for the reimbursement of the failed payments and for payment of stock supplied on the 12th September for Maelstrom Games customer orders were completely ignored. As such on October 1st 2012 the debt was sold to the company which offered the best solution, not immediately for us, but for what I considered the best long term solution for our industry in the UK. We chose Wayland Games as they have a vested interest in the hobby and industry and will offer better protection to potential customers, suppliers and manufacturers, other companies would not.

We have continued to trade as normal during the entire period of this debt and continue to order from our suppliers and pay them on time. Maelstrom Games are only one customer out of several dozen and our whole customer base is far, far greater than any one company.

You should understand that Simple Miniature Games have supported Maelstrom through the last year even though we knew they were struggling but with our support they would continue to trade. However there are only so many broken promises that you can listen to and it became perfectly clear that assets of Maelstrom Games were being moved to other companies that had been funded by monies which should have been paid to suppliers including ourselves. There was no way Maelstrom Games could pay the debt and it would appear that steps were being taken to avoid the debts and protect other assets.

This debt has not adversely affected Simple Miniature Games as a company as we can afford to continue to trade with this debt outstanding due to the reliability of our customer base and strong product lines. It has however affected myself and my wife personally as the reserves we have built over 10 years of hard work have had to cover the debt. It was always our intention to use around half of this profit to expand our warehouse and bring in another two or three new ranges including manufacturing our own. However this will now have to wait whilst we consolidate and build up the reserves for our future once again.
Bad news for everyone who still has an outstanding order from Maelstrom Games. I highly recommend to try to get your money back asap, either through PayPal customer protection or by contacting your credit card company.
Well, without knowing the details of Wayland Games' offer it is hard to tell, but the fact that the owners of Maeelstrom Games alreday set up new companies doesn't shed the most favorable light on them.