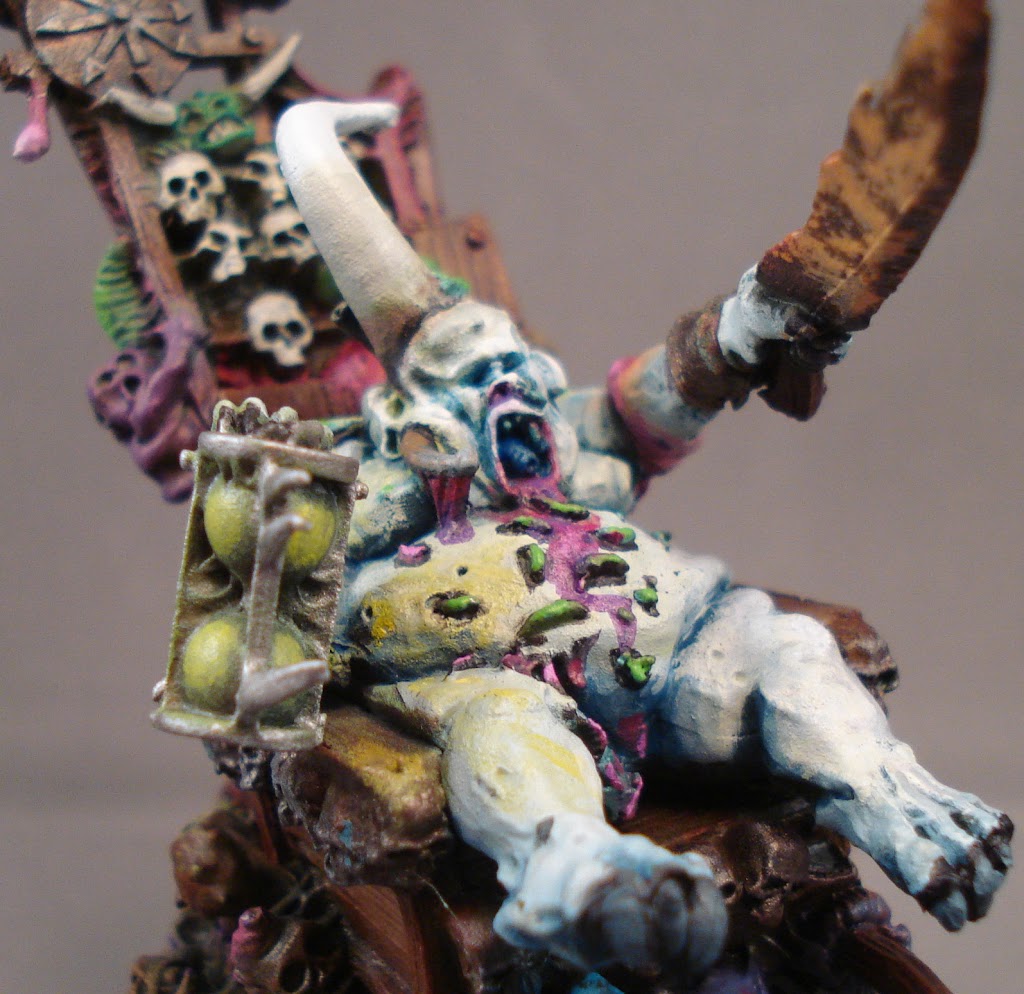 Hello again, Bell Faithful! After an extended vacation, Big Red un-fired me and demanded my return to my Terrible Tuesday spot. So here I am.

What's for lunch?
I'm guessing he thought firing me would stir the old 'fighting spirit' and I'd be out a-blogging with renewed optimism and hope for the future. Except he doesn't know my moods, never having seen a hobby-apathy phase go on for quite so long.
Meaning I just sat around playing Call of Duty, Black Ops II.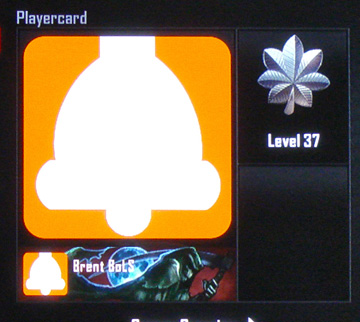 Bell Logo, meet Treyarch
Yeah, I snapped this pic a few prestige levels ago. I just can't get enough of being cursed out by eleven year olds. My rule? I auto-mute anyone who can sing soprano, just on general principal. Just assume they're talking smack, 'cause they probably are.
Yeah.
The problem is I lost my muse. I won't bore you with the details, but if you've seen him it out there somewhere, let me know.
Still and all, I'm slowly coming out of this gamer funk I've been in – not to be confused with the gamer funk most of you are familiar with. What is so scary about water?
Or girls, for that matter.
The cost of buying into this game has become a tad expensive. This isn't the article where I price a bunch of stuff, but the topic is germane to my New Year's Resolutions…
…so okay, you talked me into it. Let's see, what do we need…
Dark Angels Rulebook
Raven Wing Dark Talon
Land Speeder Vengeance
Screeching Halt!
Games Workshop made it easy! Stop the presses!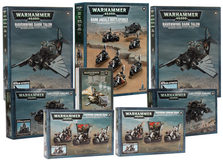 GW has some pre-release deals that are, you know, deals. This one beats the band! If you're at all into this hobby, chances are you have the new Dark Angels from Dark Vengeance; add the Raven Wing goodness above and you, my friend, have an army!
For $539.50!
Yeah, I get that some of you will think I'm being sarcastic, but I'm not. It is a very, very good deal, and a fine way to buy a characterful army.
Edit: Okay, NOW I'm being sarcastic. I'm getting ready for work this morning and stopped in to check the pre-hemisphere comments, and lo and behold! Several folks point out that I've been had.

Great Gunz wrote: Is this guy joking? This bundle is almost exactly the cost of all those models purchased separately. Do the math.

Math! So I got out the old calculator (meaning the Calculator Plus app, 'cause what isn't anymore?) and added up the individual price of the sets.

And got exactly 539.50.

GW, you tricked me again. I'm like Charlie, always willing to kick the football. This is me, flat on my ass.

Score another for the Bell Faithful, and back to the article. End Edit.
That said, it leads nicely into my Resolutions…
Brent's New Year's Resolution
(or, 2013's We Need a List, List)
Notice my list is singular? There's only one item on it.
It's time for me to admit that it's impossible to keep up with every army out there. Ladies and gentleman, Unicorns and children of all ages…
…we've entered the Era of the Collector.
Warhammer Fantasy blazed a trail, but the signs were difficult to follow. Warhammer 40K 6th Edition lit it up like the Black Ship on Psyker's-Get-In-Free-Thursdays. Methinks it's time you narrowed down your favorites and plan on collecting those armies long term, because chasing your fancy will have you chasing your tail.
Besides, as much as I love Games Workshop – and I do, make no mistake! – I'm also digging on Warmachine and Hordes, among other games. I'm sticking to my guns on that one (bad pun intended) and keeping strictly to Menoth and the Circle. Because who wants to stop there?
I want to own Monster, by Kingdom Death. I want an Alpha Legion army for 30K (different game, crossover potential!). I want to paint all the Confrontation models I own then learn how to play Infinity!
Want. Want. Want. But time is fleeting, much like my muse.
I resolve to concentrate my hobby affection on my favorite armies, forgoing the obsessive need to try every army in every game. I resolve to be a Collector, concentrating on my favorites over time.
So I can remember what it's like to be a gamer again.
Thoughts? Comments? New Year hugs and gropings?