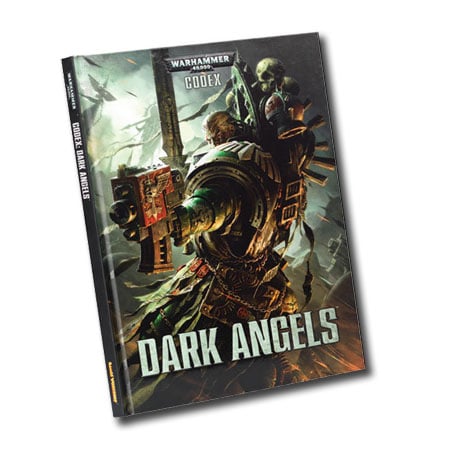 The codex is trickling out there and the initial firsthand reports are coming in. Here's that the Dark Angels are bringing:
Collated by Faeit212
BoLS Lounge
OK, initial thoughts.
Things like this:
Deathwing Knights– +1 To their Toughness if they are base to base.
Once per game the DW knights can make an attack at ……….
Are synergisttic and one-time rule mechanics straight out of Warmachine. Interesting to see some of these concepts make their way into the Games Workshop universe.
We also have an interesting focus of both plasma weapons and stealth-shrouding effects. If the Blood Angels are the "fast marines" the Dark Angels are the "mobile cover marines"
Hmm, have at it! We'll be seeing a lot more Black and White on the tabletop after this weekend.