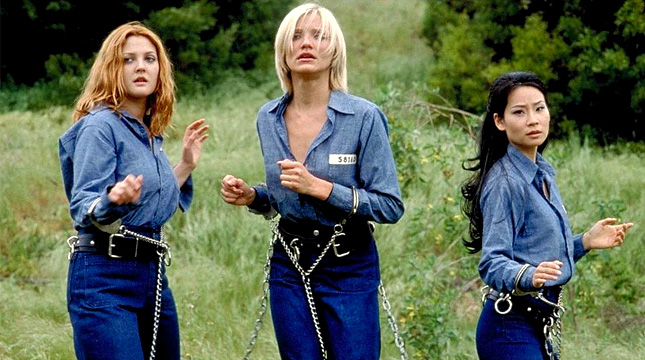 Goatboy is back on another glorious Monday. Lets look at our newest codex.
I had my birthday the day before and I look back on my 35 years of living and think – man I really care about plastic models too much. But then I remember how much fun I have talking about this crazy game and come back to my senses. As I am sure you all know we just got a brand new codex to chit chat about.
This Saturday saw the poetry loving marines come down from their floating space fortress and take on the evil and vile Chaos Marines in games of battle and mayhem. I quickly woke up and drove out to my local shop to grab the hard covered piece of fiction and decided to give it a few once overs to get a feel of the book and really how GW wants 6th edition to work out. First impressions have me being very happy for my Dark Angel friends as I feel the book does a lot of good and gives you more options then just a wall of 2+ saves that you force to roll 1's to compete with. In fact I am hoping the rest of the books follow this design and we have a nice batch of decent armies that all have chances to kick ass with.
Here are some of the interesting pieces I found as I started to read this manual full of feathers and hoodies. The first thing is that it is interesting to see most of the IC's do not have ATSKNF. This is huge as I still think the best combo is IG + Battle Bro and this is a way to curb some of that. The only one that still has it is the Tech Marine who makes his force org comeback as an upgradable purchase to an HQ option. I don't expect to see him that much as Veteran squads will be a big help for your DA armies.
This leads us to the next neat thing in the Chapter Banners. There are a lot of doozies and you have to make sure to put them on a Character option in the Vet Unit. You need to have the ability to Look out sir when facing massed firepower if you want to keep your fluttering cloak upright and your mean rules working. The Salvo banner seems to be interesting in that it gives you a Horus Heresy feel with your bolters raining down a metric crap ton of shooting. We did some basic math and just shuddered to think of the amount of saves you can force on your opponent. The FNP banner is very expensive and I am left wondering if it will end up just not cutting it for a lot of armies. It might be good on paper but it's cost and its somewhat fragile nature (Small unit carrying it etc) might live it sitting in the codex. The Salvo Banner will give you an initial bit of offense before your opponent tries to remove it.
The other bit of offensive murder is the 5 Vehicle batch of Land Speeders you might be seeing. At 75 points a pop you can pour a crap ton of bullets and frag missile on an enemy. As I have been the victim of massive speeder fire (Screw you Darkwynn) I know that 5 of these guys coming from reserves will be a big ole pain in your bootie. If you want to buy the DJ booth you can even use a Dark Shroud to make them a lot more annoying to shoot at from across the table top as well.
I like how this book feels like they really spent a lot of time designing how the army needs to work. There are things in here that make sense such as the removal of ATSKNF from IC's as well as the lack of Combat Squads on your Terminator unit. To combat that they gave the Terminators Split Fire which is a neat add on to help give you more options while you play. This is what the game needs as the more options you have will allow you to generate more feats of fun during these massive dice throwing battles.
The Terminators are also pretty interesting with your secret ballot writing shenanigans. I can expect most armies to come down turn 1 with some mix of Drop Pods, Salvo Banners, and dice rolls. You might see Turn 2 if they are forced to go first versus a Demon army. In fact I think this book does a mean job of hurting Demons as well as GK. The bullets that can fire out from this army will do a number on those expensive shiney marines. The army seems to have some fear of the Armor 13 wall of the Crons but time will tell if that army comes out to be a lot stronger then the Cron air we have articles complaining about.
I like the list of "magic" weapons we have. Chaos Space Marines have started the trend and I hope to see more. Maybe if we get Tau we can get some high science items like "Mega XX Fusion 40.1b" and other neat options. I am sure if the Eldar are coming we will have some crazy super weapons as well. These extra bits of ancient fluff help seal the deal for me and I am sure I will end up sighing when someone shoots the Lion's' Roar at my huddled Zombies.
The other bit of awesome from the book is the coming of cheap Prescience with the 65 points Librarian. I have hated that power so much due to Grey Knights using it with their hated Psycannons. You can expect your Salvo touting jerks to reroll to hit when you combo them up with the Divination Primaris power. You can even add on some Terminator armor if you want.
I am not sure on the flyers yet as I just don't see the need in them. You have Flak Missiles for your Anti Flyer options and the one decent looking one comes in at more points then the Dragon and still is only Strength 6 on all its options. I like how it looks but I just don't see the need for it. I would just end up throwing more dice from your speeders into an anti flyer option. The other stinker left in this book is the Scouts as the regular Marines are just too cheap to not take instead of the Scouts.
I most likely won't be playing a Dark Angels army because even though it is a 3+ book it isn't the type of army I need to paint up. I am enjoying my Chaos builds and still have more then enough avenues to test out the evil marines. I am excited for my local players that have been waiting for a more exciting book. It will be fun to play against them which is usually a good sign for the game. I am sure we will see some good lists coming and I do have some ideas that might be fun and good on the table top.
How have you found the newest book to get shotgun out for 6th edition? Do you think it is the Bees Knees or just a pile of moldy paper fit only for fixing the height on your tabletop?