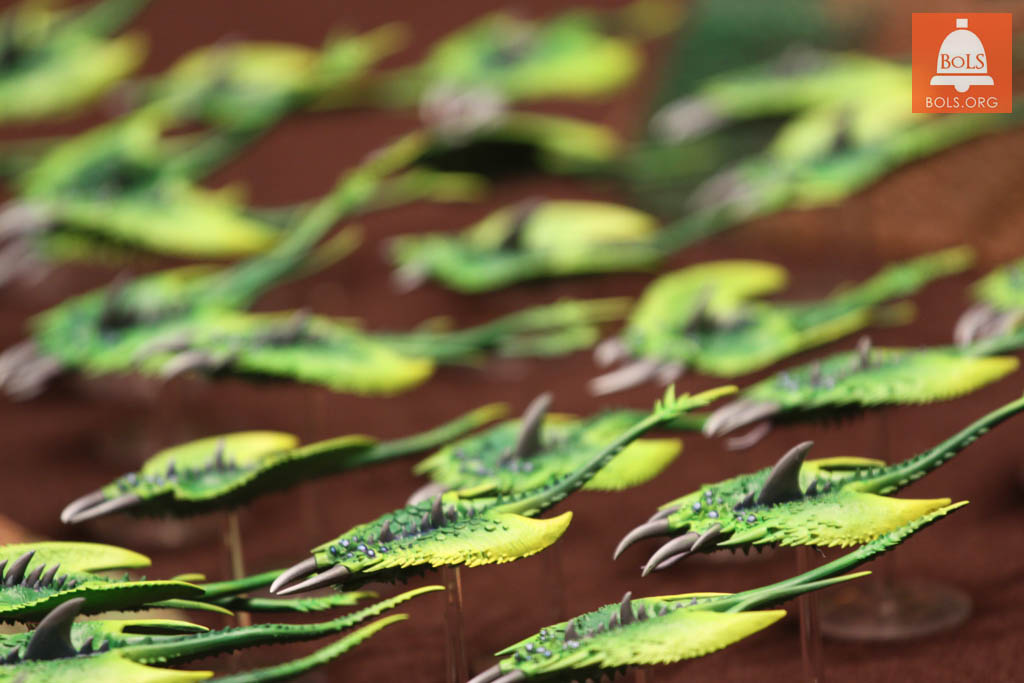 I'll be first in line for a new Chaos Daemons book and I'll tell you why – I hated the old Daemons playstyle – good riddance!
Here's today deep thought:
Was the Old Chaos Daemons deployment and entire army playstyle good or bad for the game?

I've been playing games a long time and I like all kinds of different rules. I play everything from Warhammer 40,000 to Warmachine, Fantasy, X-Wing to Scrabble. But I really like to have some idea of what my chosen game is when I head off to games night.
I don't want to be rolling for deviation when I'm playing Monopoly and I don't want to go to jail if I roll doubles three times in a 40k shooting phase. So for me the old Chaos Daemons codex just never seemed to "fit" in the current game.
I'm not saying it wasn't fair (it was), or that it was unbeatable (it wasn't). My issue was that it just felt like I was playing an entirely different sub-game within the game. The army's deployment rules just felt so random – almost a throwback to the "am I playing the army, or is the army playing me?" vibe of 2nd Edition Orks. From the opponent's point of view, your playstyle were usually totally divergent if you played a Daemons army vs anything else.
In 6th Edition, we have seen the designers try to reign in some of the all-reserve and other deployment silliness that was common in 5th. Yet there Daemons were, sticking out like a sore thumb. Something apparently had to be done – and I for one will be looking forward to seeing my Daemon opponents deploying across from me as we begin the jockeying for position with the feints and counter-feints that make the game so rich and enjoyable. Anything beats the dull monotony of circle-the-wagons and fight-off-the drop.
At some point I want to just know what I'm getting into when I head off to game-night and my problem with Daemons is that I never had doubts I could overcome them in battle if I drew them as opponents. My problem was that with their divergent ruleset – I just didn't WANT too…
What's your take on the old Daemons and what are your core concepts for what should define the Warhammer 40,000 gameplay experience?