40K RUMORS: Tau Empire – Pt. 2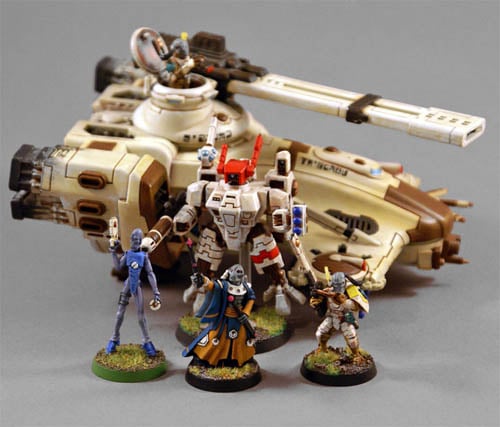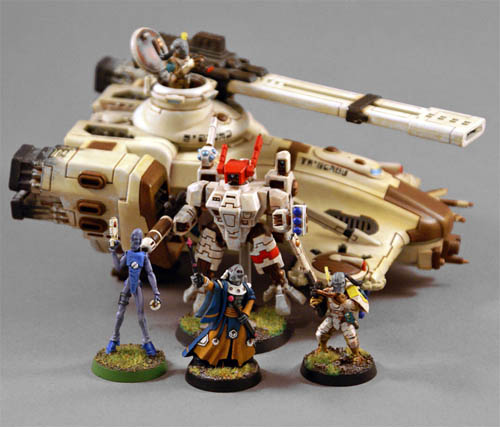 Another day and another truckload of blue fishmen rumors. Here's the latest set of whispered rules.
via Stickmonkey
Caveat: Many of these are said to be "in process". Don't look for *exact match* rules to survive to the printed codex.
Units
Ethereals: These now grant army wide special rules and bubble rules, but there are different options. They function roughly much like those recent Dark Angels banners. So one option might be army wide Ld rerolls while in play, plus units in 12″ are fearless. Another option might be one unit in army gets salvo once per turn, and all units in 12″ get rerolls to hit.
Kroot:
Everyone's favorite birdmen get Scout, Furious Charge, Move thru Cover. Kroot Hounds and Kroot hawks! Shaper can unlock additional unit upgrades.
"Sneaky Kroot": Look for an ELITES Kroot unit that can hide in terrain like Ymgarl Genestealers.
Knarloc: The new big beasty model, very similar to the Forgeworld Great Knarloc (see below). Monstrous Creature, with a trample attack allowing it to run 3d6″ and cause 2d6 S6 AP6 wounds to any unit it crosses. It may additionally use this special move to charge a unit, gains +2A and the assault-grenades ability when charging in this manner.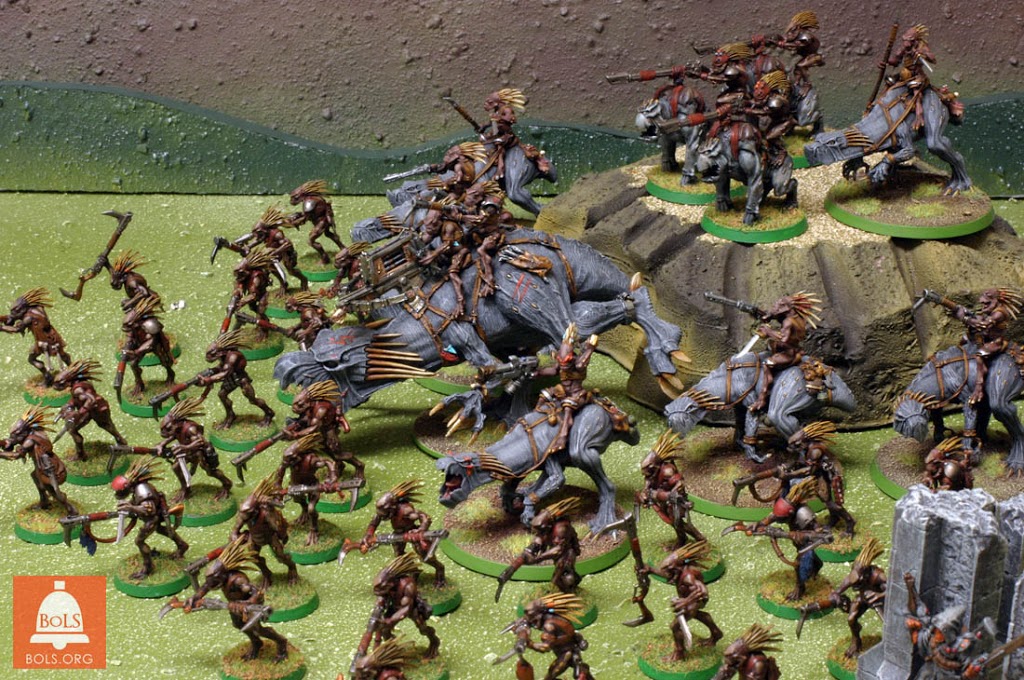 Vespid:
The maligned bug men are redeemed! Big improvements, weapon range increase, point reduction, hit and run.
Vespid Flyer: Smallest flyer in game, like a jetbike, single blaster as weapon, vector-dancer
Fortifications: Deep striking turrets as fortification options. Burst cannons or missile pods options.
Tau Flyer Transport: 13 13 12 armor, holds a full Fire Warrior or Crisis Suit squad, or single Uber-suit. Not a lot of weapons, but HP:3, and has a save from wargear that can be taken. Deep strike. Rules-wise is focused on getting units reliably to a location.
The Uber-suit: So many options currently it's hard to keep them straight. It's a mobile weapon platform, with rail guns as it's main weapon system, – which can be upgraded to a plasma weapon system or ion cannons. Classified as monstrous creature. 2+/4++ save. It can forgo shooting and movement to gain 2++ save. The Uber can move as jump infantry if it does not shoot it's main weapons. VERY HIGH toughness, no existing weapon can instant death it. Although it can smash if it has to, it is not designed as a close combat unit at all. Cost is comparable to a Terminator squad. It can take drone support.
Odds and Ends
FOC:
Some specific HQs move Crisis Suits to troops. One moves two Kroot units to troops.
Subscribe to our newsletter!
Get Tabletop, RPG & Pop Culture news delivered directly to your inbox.
Psykers-defense: All Tau have some base immunity to psychic powers, and thus any Tau unit can deny the witch, with the suits gaining an improvement to this roll.
There's even more…
~I'm already putting my third Skyray together. Have at it folks.