How To – Airbrushing Nurgle Plaguebearers Part II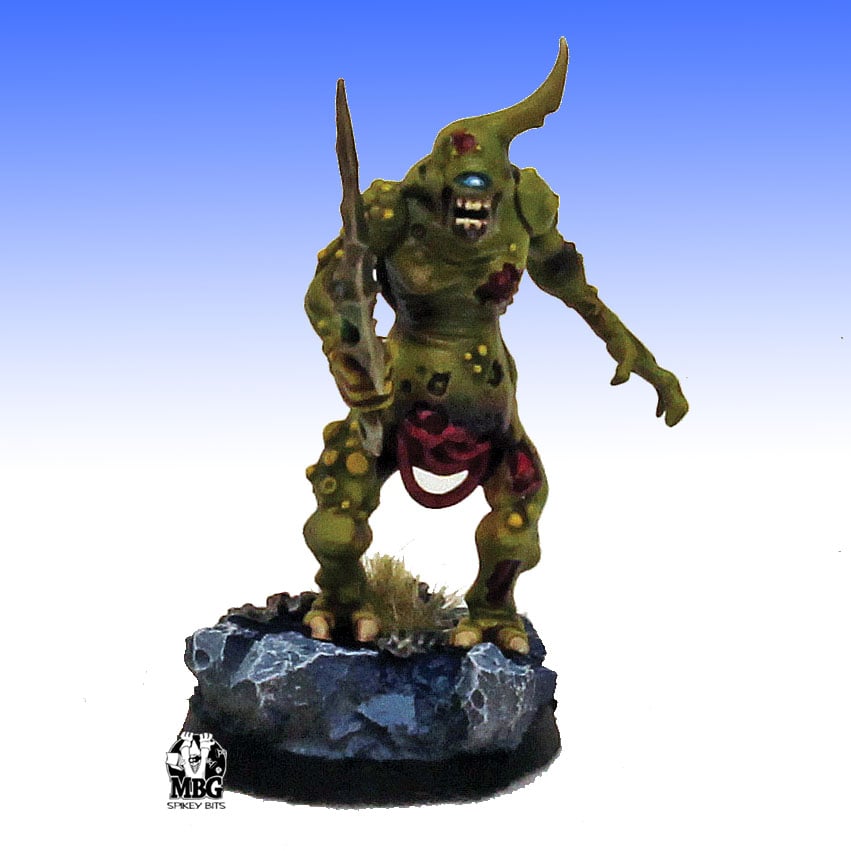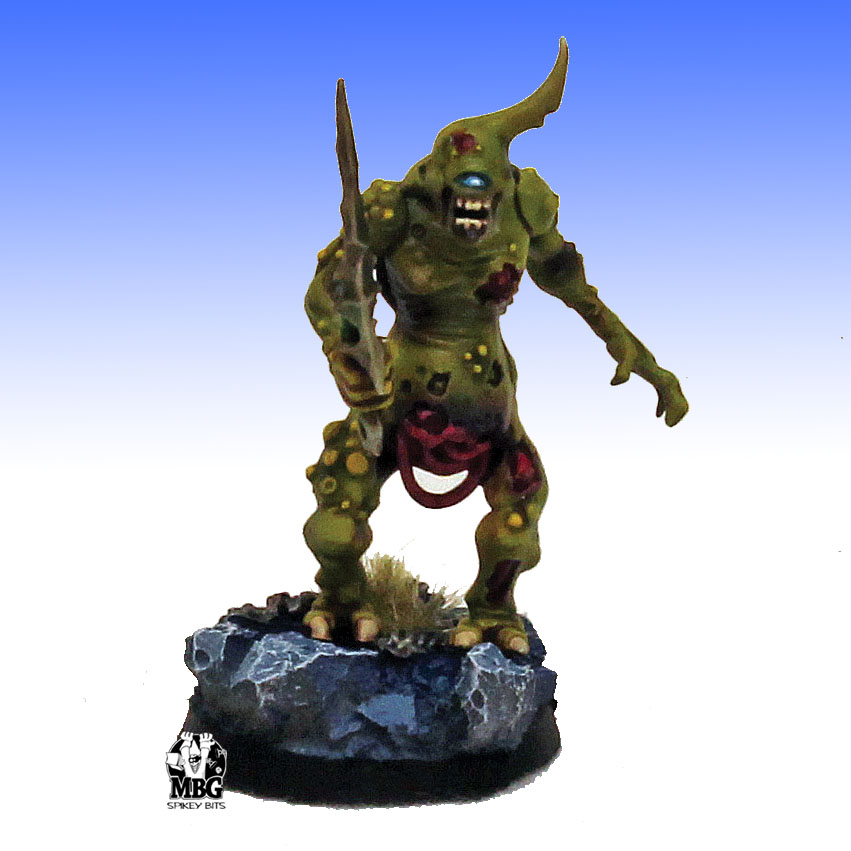 Well I'm back with what I hope is the anticipated Part II to my very first airbrushing tutorial video.
A lot has happened since I put out part one about a month ago, so let's get right to it.
First off I would like to thank everyone that wrote in or commented about my first tutorial, but I especially would like to say thank you to all of you who believed in the new line of airbrush paints I was using called Minitaire!
I really do think for the majority of "non" professional airbrush painters out there, that these are the premier paints to use.  Why?
Well they are easy to use, require no mixing (besides just a small shake here and there), have a great flip top spout for pouring, and the line has such a broad color range that includes the fantasy and sci-fi colors we are all used to!
I wasn't lying when I said in the last article "I haven't seen a revolution in miniatures painting like this since the early 2000's when Vallejo came along an made us all realize that there were better paints out there than just Citadel"
If you got a minute for a quick read, checkout my intro on these paints back on my last tutorial article here.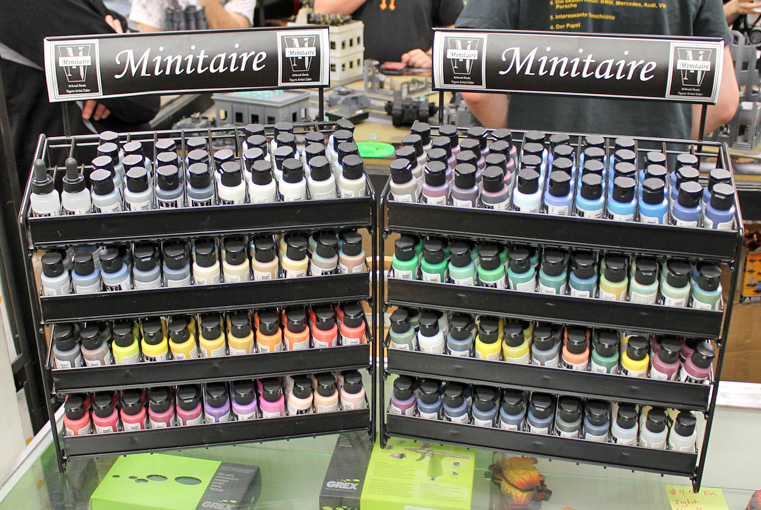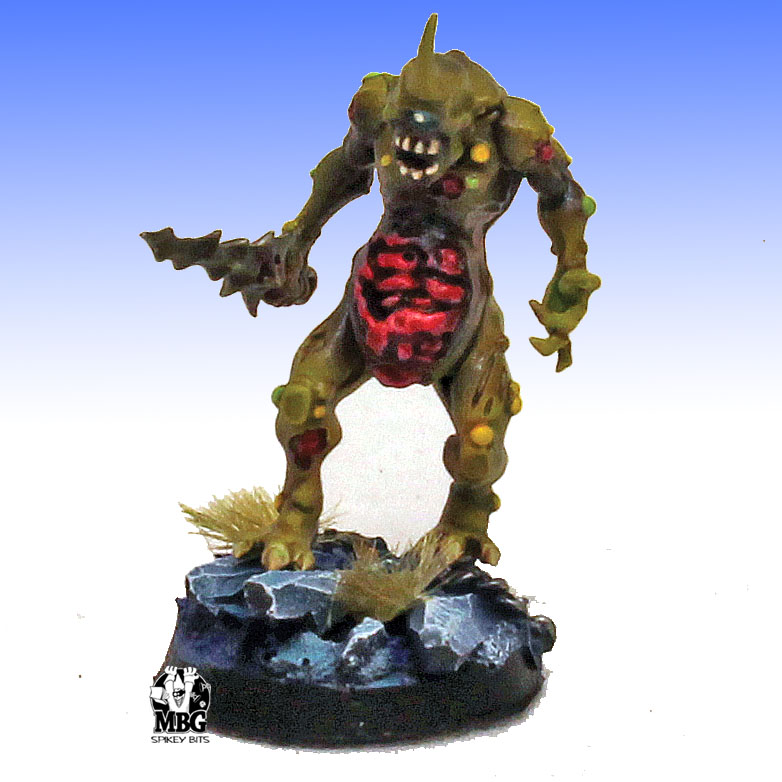 Best part is, with Minitaire, you get more than triple the amount of a normal pot of Citadel, or Vallejo paint, for about the same price!
But don't take my word for it, see these paints in action below in Part II of my very first airbrushing tutorial video!
I took on an ordinarily difficult project for airbrush paints color wise; painting a Plaguebearer of Nurgle (actual finished product from my tutorial, opposite)!
I also have a ton of individual pictures of this process, and I hope to craft that into an article here soon for you guys as well.
Subscribe to our newsletter!
Get Tabletop, RPG & Pop Culture news delivered directly to your inbox.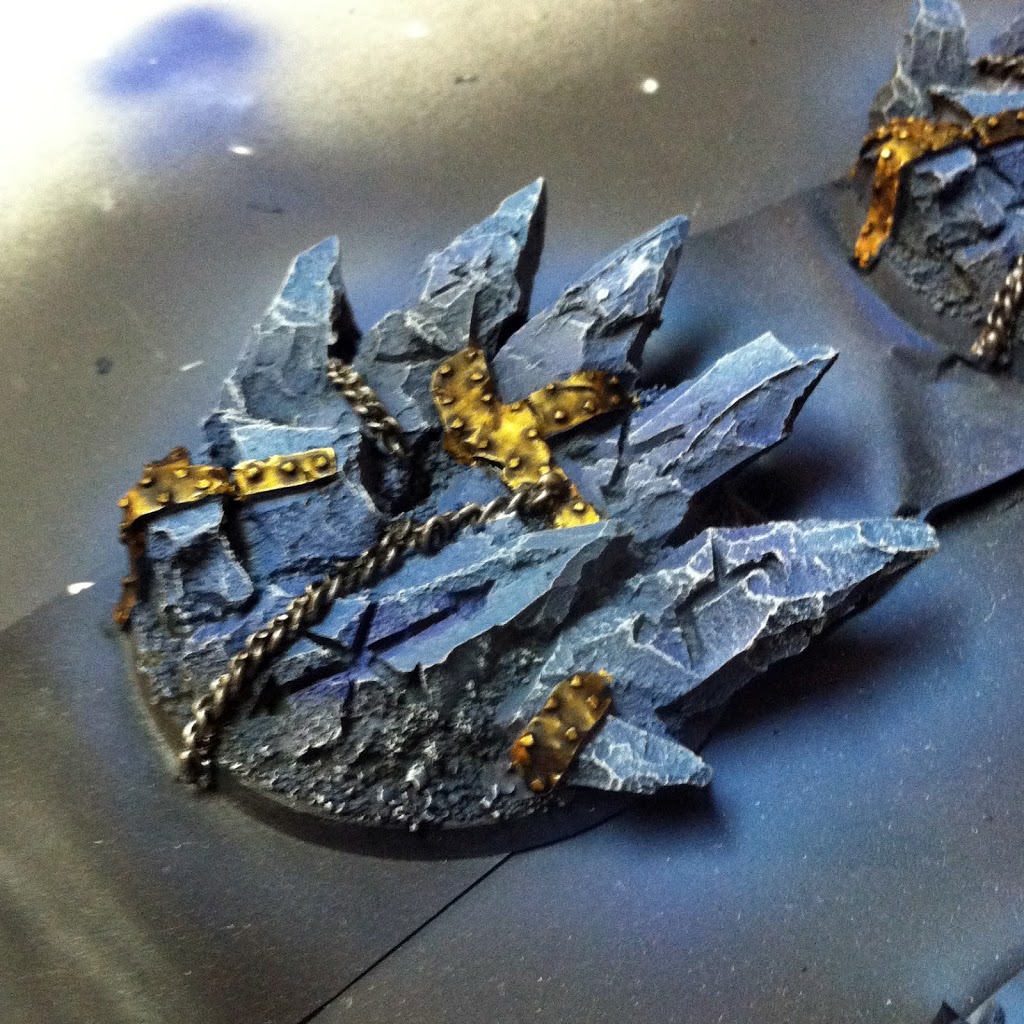 I really, sincerely, hope these products, and my tutorials help dissolve some of the mystique and help you learn art of airbrushing. 
I'm hoping to put together another great tutorial soon, as I'm itching to get my paws on the new Nurgle Plague Drone models!
Latest News From BoLS: