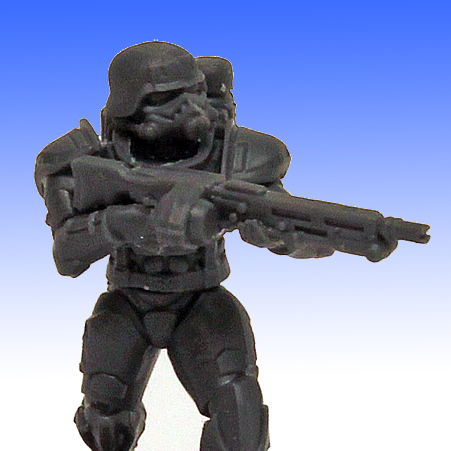 Last month I wrote about getting my first batch of Dreamforge-Games Kickstarter pledges!
I wasn't able to dive into all the new models that day, but I did manage to finally record a proper review for the Eisenkern Infantry Troopers that were released alongside their big brother the Leviathan Crusader "Titan".
The Eisenkern kits come in three varieties, a Heavy Weapons team, an Accessory kit (with a ton of sprues that would weigh down the basic trooper kits if included) and two versions of the trooper kits.  Part Stormtrooper, part "Death Korps" these models are all business!
I really like the bits the accessory kit brings to the troopers, as they can look super loaded down with gear, or just out for patrol with the essentials.  There is also three sweet "mule" models that are included with the accessory kit, which carry the troopers gear, or work autonomously to gather intel etc.  Either way its a GREAT kit to upgrade the basic Eisenkern troopers into specialized troopers (see above).
The first trooper kit is a 20 man set that comes with an extra upgrade sprue, and the second is jut a basic 10 man kit.
Best part is the 20 model version is slight cheaper that buying two 10 man kits, something unheard of in this industry for some time!
Next up are the Heavy Weapon Teams, that are pretty cool looking and fit right in with the Iron-Core Universe.
The box comes with three distinct teams of Heavy Weapons, that while the weapons themselves are not very interchangeable (besides the weapon crews perhaps), they are still very unique looking and preform specific battlefield roles that we are all familiar with.
I also took some time to compare these guys to another company's miniatures to see how they stack up.
Here's what the normal Eisenkern Models looks like assembled, without any extra accessories followed by several kit-bashes using other more familiar models.
So far I am very impressed by the quality of these products, from the packaging right down to the models themselves.
It's not every day that a single person comes along and quite possible puts the industry on notice- not only to the capabilities of independent game designers, but also the quality that is attainable in just a few short months of development from a skilled design engineer (last November's Kickstarter).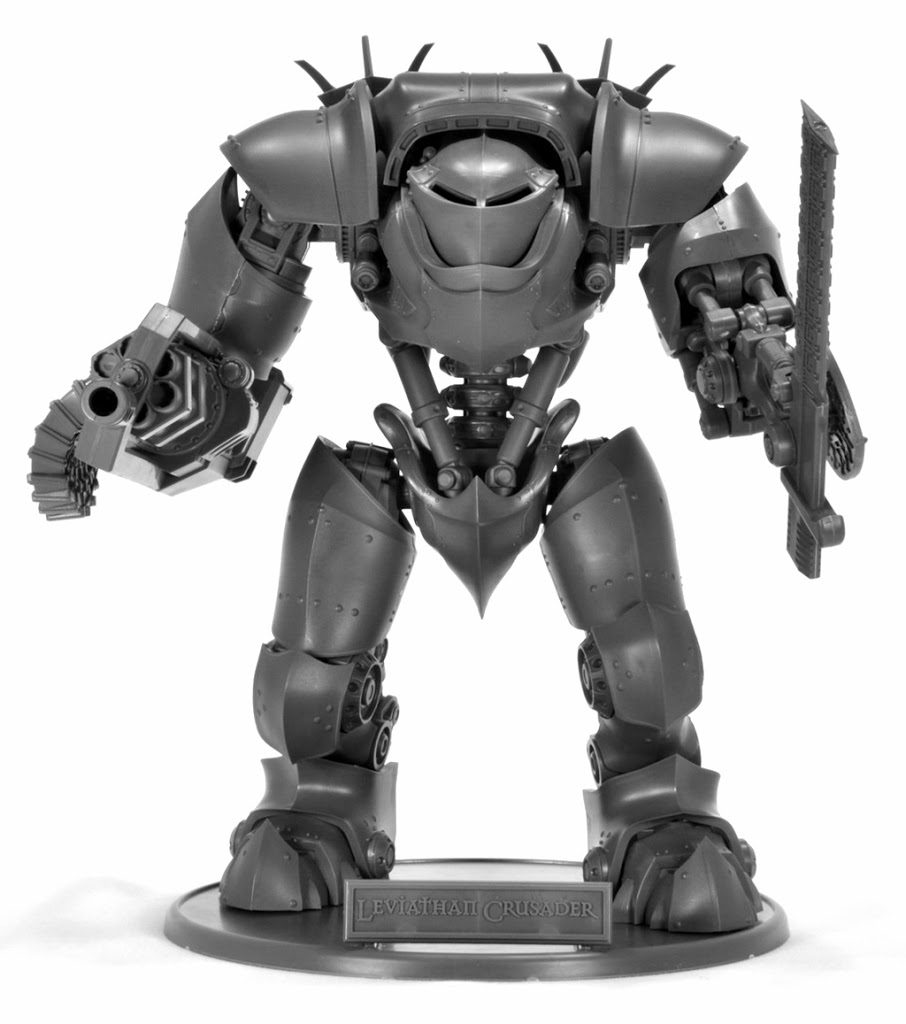 Plus the Eisenkern along with the Leviathan Crusader is just the first run of goodies, the Mortis Pattern (Chaos?) Titan will be following soon along with all sorts of extra attachment weapons for both titans, as well as the Eisenkern Heavy Troopers (Terminators?)!  I only compare these models to an existing line to give you all an idea of what they can represent on the table-top, not to insult anybodies brand.
Plus I'm sure Mark has something special cooking for the whole Iron-Core Universe as well!
The sky seems to be the limit for DreamForge-Games, and one day we may all look back at 2013 as the beginning of something great for independent game developers!