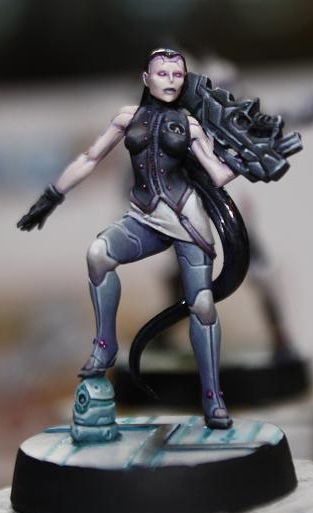 To serve mankind. Aleph was created to connect and serve humanity in ways that were never before thought possible. It is in every aspect of life: entertainment, communications, news, and even military. Life within the Human Sphere would cease to exist were it not for this benevolent artificial intelligence that regulates commerce and guides us to a better and more fulfilling life…for our own good of course.

Aleph is the ultimate reason the Human Sphere exists as it does today. Every transaction, every telecast, every message, and even that chip in your head is regulated by the AI known as Aleph. It was created to comprehend and process more calculations and data than any other computer ever built. From a simple engineering schematic to long range social or political problem, Aleph can process an answer. These solutions are considered and often implemented by scientists, politicians, and others.
Does anyone truly know what Aleph is or isn't? The Nomad nation insists that Aleph is just a machine that is enslaving humanity for its own plans. Is it true? Depends on whom you ask. Aleph has no possessions or money but it is the most influential entity in the Human Sphere. How? Every decision and plan that has been implemented from Aleph has succeeded wonderfully. The most difficult political dilemmas given to this AI have provided stable and lasting results. Why argue against such great results?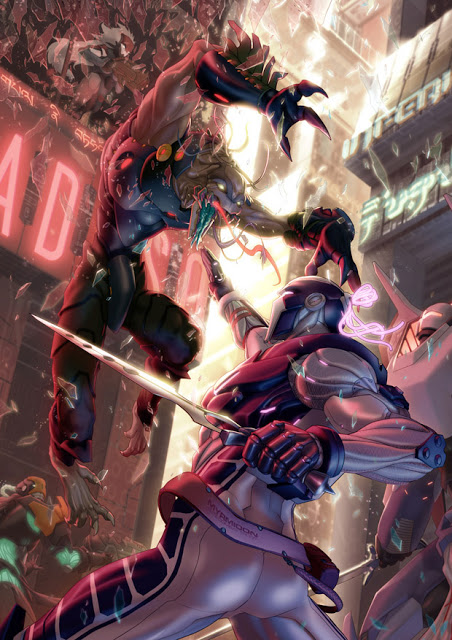 Sometimes Aleph needs a job done that requires more than an interface or projection it creates Lhosts called functionaries. These are, biologically speaking, humans but with their brains are hardwired into Aleph. These people sometimes are referred to as Post-Humans as their existence represents a kind of evolutionary leap forward. The bodies they inhabit can be regrown and since their minds are already copied and hardwired to the super AI, they can be effectively immortal. Faster in body, brain, and responses; a better human?
Even Aleph itself will tell anyone who asks that it sees itself as an integral part of humanity. It resides in the cube in your head as well as in every media feed you see. Aleph is everywhere and it is in everything. To be disconnected from Aleph is to be cut off from Humanity at large. Only the Nomads and the Ariadna can say they are truly independent from the AI guiding Humanity's destiny. Everything Aleph has done, has been to better Humanity and it is hard to argue against the results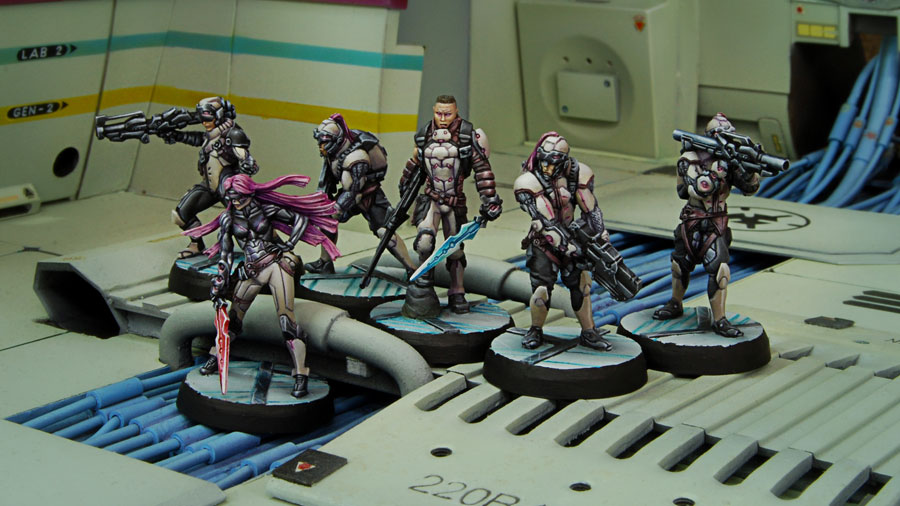 Assault Subsection "Steel Phalanx"
Aleph has a directive called the Special Situations Section and it is essentially a private army. All nations of the O-12, minus the Nomads, signed the Utgard Accord. This officially gave Aleph the right to form a military force; better than any army of the Human Sphere. Paradiso is an important battleground against a new threat named the Combined Army. Aleph has sensed and analyzed this new AI and it has been deemed a serious threat to Humanity.
Aleph reaches into the rich history of Earth and creates heroes made of flesh and technology. Achilles and the Myrmidon soldiers are bred for specialized combat and to be a shining example of humanity's finest warriors. The Human Sphere is grateful to have these wonderful warriors but the Nomad nation insists this is just a prelude to Humanity's eventual subjugation.
Aleph fights as any good AI would fight; high tech and cool tech! Holoprojectors, Ghosting, and ODD's means that half the time your opponent is shooting at something other than your models. Many of your named characters have the ability of No Wound Incapacitation while there are more than a few models with multispectral visors. Add to this models with camouflage and you have an army that can stand back and shoot as well as get in close.
Everyone trusts this AI and it has a flawless record. It will only help and guide us towards our destiny…right?