Cosplay: New Hotness- Ultramarine Veteran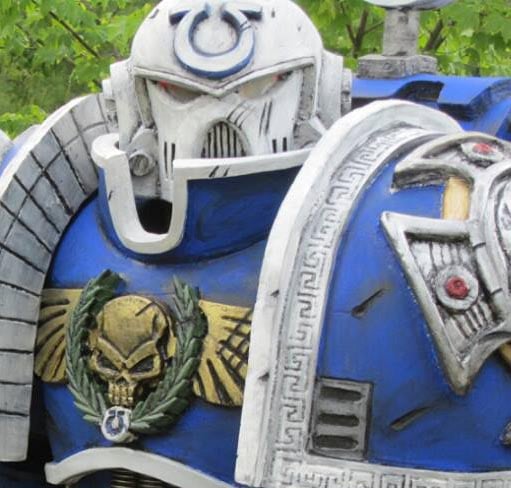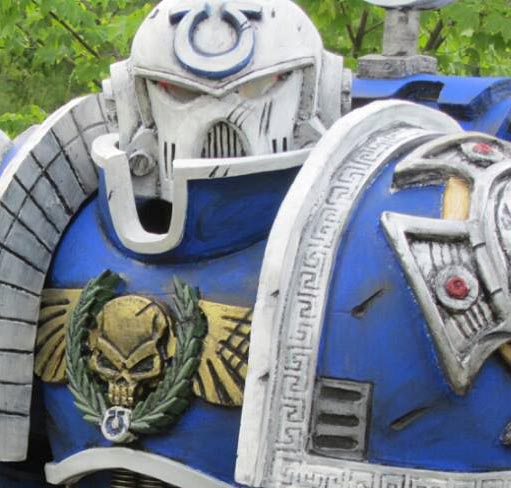 Checkout this sweet new suit of replica power armor by 540FXperts that will be on hand next weekend at SpikeyCon!

These guys make all sorts of armor replicas; from Iron Man to Master Chief, they do it all.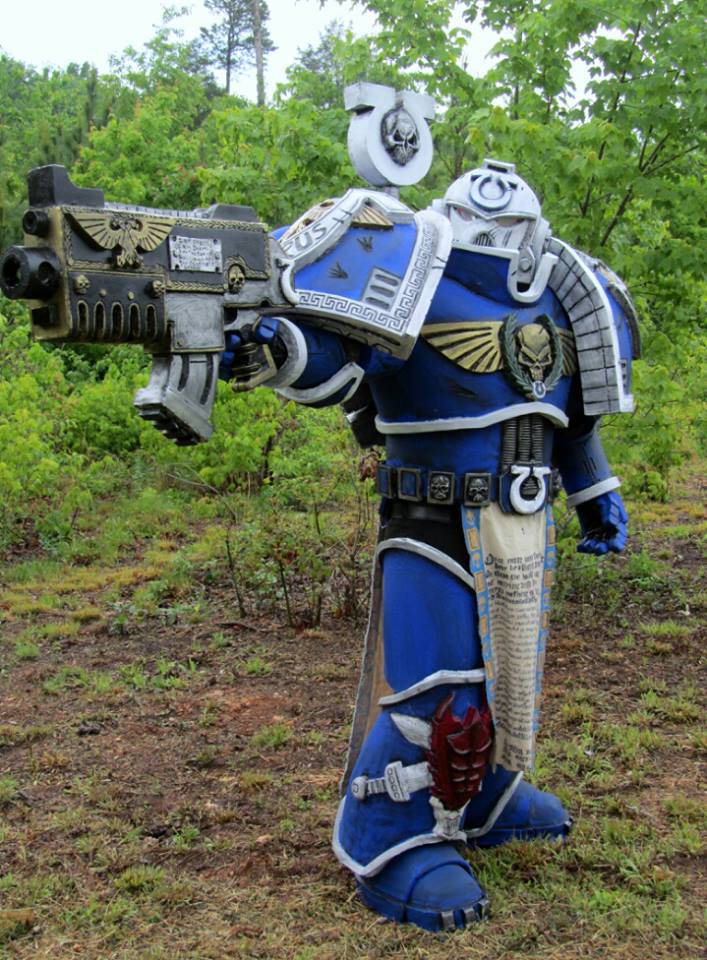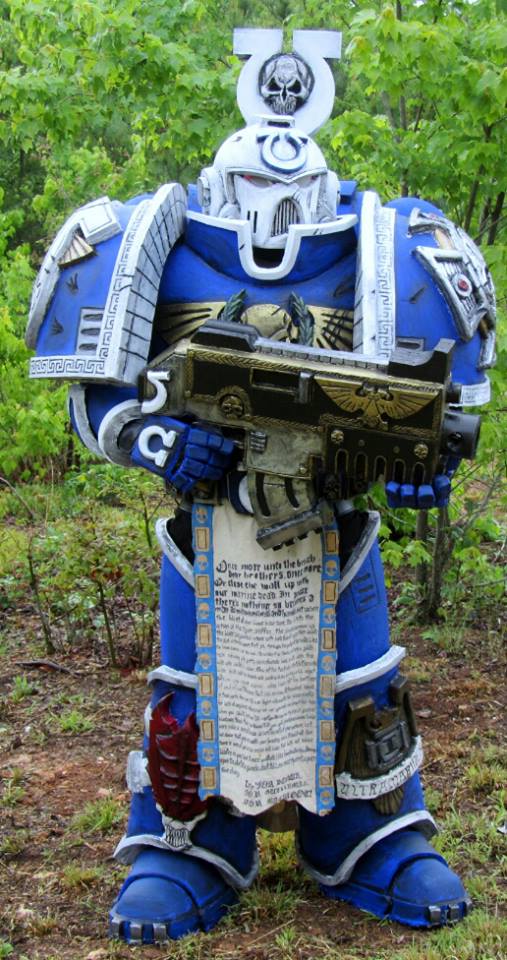 What do you think about their latest project?  I'm assuming its a Veteran judging by the Crux Terminatus and the white trim (which I think looks best as a trim for light blue).  It's got tons of detail, right down to the frag grenades, and iconography.
In addition to the armor, they also make Bolters for mass cosplay battles too!  Plus these guys tackle all sorts of fun armor projects, checkout some of their recent WIPs, below.