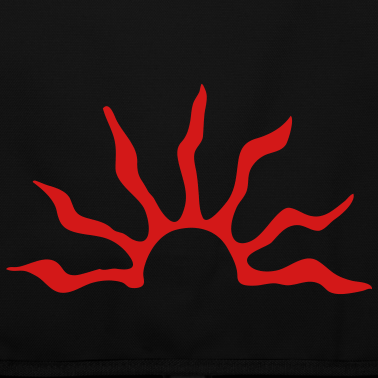 Recently I saw more hate and frustration focused on the new Chaos Space Marine (CSM) codex. What a bunch of hogwash!
Much of the dissatisfaction with the codex stems from older veteran players who still long for their fourth edition codex. There is a vocal minority telling other players that CSM is not a competitive codex. There are also claims that the new Space Marine (SM) codex is better. Let's compare the Heldrake to any SM flier… The Heldrake cost less points than a Stormraven and is more competitive. Next compare a unit of Obliterators with the Mark of Nurgle and the Veterans of the Long War to the new Centurions. I think Obliterators are the better choice having access to longer range fire power, power fists, an invulnerable save and they can deep strike all rolled into one. Grav cannons can be very situational, especially versus horde armies and we have the new Tyranid codex ready to release within a month or two.
I could go on and on how I think CSM are a competitive army but I think that's quite obvious. If you don't like CSM and feel they aren't competitive that is fine and everyone is entitled to an opinion. My advice is do everyone a favor and play another army. Stop your incessant whining.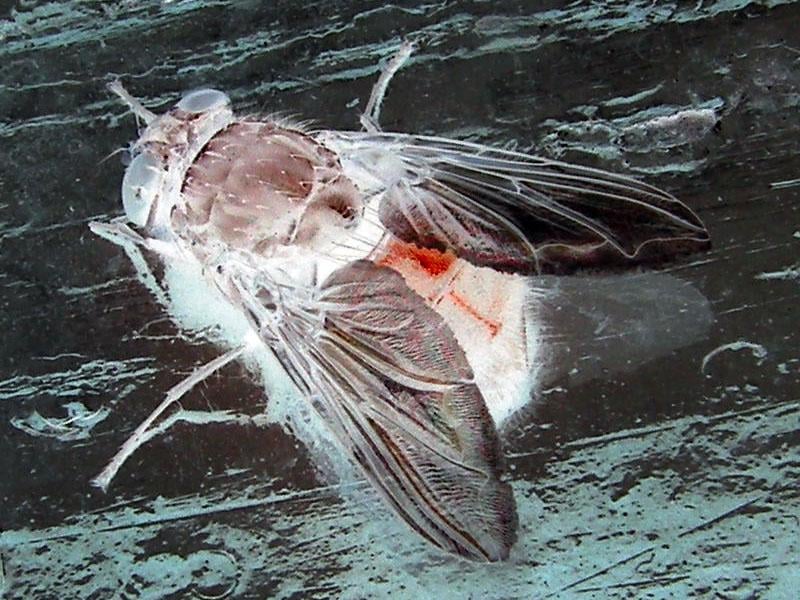 The More Things Change – The More They Stay the Same
Apparently some people really really hate on the codex. They say things like Heldrakes are the only good unit and are broken as can be. Every army has at least one good unit. To me it's silly to complain about Heldrakes when most every Eldar army I see has four Wave Serpents and Tau always have two Riptides plus lots of markerlights – there's nothing wrong with that either. If you like to play competitively then you bring the best units… And it's really always been that way.
And then some of the same people say really silly things like only Death Guard are competitive probably not realizing Typhus is the ONLY Death Guard unit in the codex. Maybe they meant to say Nurgle. Statements like that tell me they don't really understand what Chaos Space Marines are all about. Sure some codices only have one good build. Thankfully that is not the case here. Not every army can be like Grey Knights or Necrons in fifth edition and of course those types of armies are going to get a lot of hate.
If you can't win consistently with one army then like I said probably a good idea is play another army… There's no shame in that and it's not a shortcoming on your part. I really liked the new Dark Eldar codex but it didn't work out for me – probably due to my play style. I tried very hard to make it work but never got anywhere close to the level I wanted to reach. I had no desire to play Venom spam and I could never figure out how to beat Grey Knights or Necrons.
Most every army has a bad match up. Of course it sucks when it's versus the most popular armies. It can and does happen. If you really believe an army sucks why keep beating a dead horse with an unrealistic expectation for GW to re-release a prior codex? It's never going to happen… Never ever. Move on and put it behind you. Move on to greener pastures. Look at Black Templars as an example… They don't even have their own codex any more and something like that will never happen to Chaos Space Marines. Certainly GW has their share of perennial favorites such as Space Wolves but even these armies eventually drop in power over time as newer armies are released with better rules and units.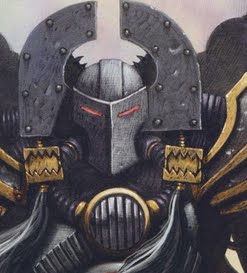 Things always change and they always will. If you play an army you love you will be rewarded. If you hop from one bandwagon to the next then you'll never know what you're missing, not that it's a bad thing… It's simply that you don't understand about that rewarding feeling when it finally works for you.
Let's Really Look at the Codex
I did not like the previous CSM codex because for me it didn't have any flavor… Lash spam was so boring and didn't make any sense to me from a background point of view. I didn't hate the army and even played it for awhile but it wasn't for me. The new codex has brought back a lot of the old flavor… It's more than good enough for me and as I've said many times it has everything it needs to beat any other army.
There is a lot more to the codex than just vanilla Chaos Space Marines. The days of the Undivided Legions is over with the exception of the Black Legion. Thousand Sons were never a competitive army.
It's awesome to be able to field real daemons as an ally again. I don't think anyone can make a solid case that daemons aren't competitive and they can be real nightmare for both eldar and Tau. Don't give some lame reason about why not to field daemons as an ally… That's silly in every sense. It worked well before and works well now. It's possible to build an army at 2000 points and above now reminiscent of the old Lost and the Damned using the new rules for allies. Try it out, you might like it. Maybe you'll win a few games too.
Finally let's talk about the Chosen. Anything really good is going to cost some points. I like Chosen primarily because they are so flexible. To me they are strongest as an assault unit with some short range shooting to soften the enemy prior to launching an assault. In the previous edition they were relegated to the role of an infiltrating mech killing unit – they would outflank in a Rhino with four meltaguns and blow something up (very similar in concept to Sternguard)… back then I never used them. Now they have so many options and can do a whole lot more for you. The Black Legion Supplement lets you field them as a troop choice which to me is the best thing it's got going and I think a lot of people completely missed that aspect. You may remember when Purifiers were very popular… The Chosen are very similar. If you take a look at the new Battle Sisters you'll notice that mechanized lists are starting to make a comeback now. Chosen operate very well in Rhinos. It's all about getting to the midfield and controlling board area to control or contest objectives.
As an assault unit with the Mark of Khorne and the Icon of Wrath they are throwing down four to five S5 attacks each on the charge. They make a perfect retinue for Kharn who grants them Hatred. Here is my typical build:
7x Chosen – 2x flamer, power axe & plasma pistol
Champion – power axe
Mark of Khorne
Rhino – dozer blade, extra armor
I'm sure there are other good builds as well.
I have seen a lot of people saying that Nurgle is the only good build for CSM. It's not true at all and I can say I have not once ever fielded any cultists or zombies. I prefer to field elite units.
The Cycle of Life Goes On
There was a lot of interest in CSM when the codex first dropped. Now there is a lot of interest in Space Marines. I bet that the same people who claim CSM are not competitive or only have a couple of competitive builds will eventually say the same about Space Marines. Space Marines (excluding grav biker spam) is not an EZ win codex… It's all about getting the right synergy between units for maximum strength.
If we take a look at Eldar and Tau most armies look exactly the same in terms of what competitive gamers are fielding… I could make a list but I'll spare you the details. If Tyranids take hold then grav spam will take a big hit in losing its effectiveness since obviously the meta will significantly change. I would not count on the new Tyranids being a top tier army though – you never really know what to expect from GW. The game reminds me a lot of MtG now every time a new deck hits the street.
~Aren't you tired of all the CSM whiners? True Legionaries fight the Long War and never give up! DEATH TO THE FALSE EMPEROR! BBF out.