40K HOBBY: Da Ork Kopta Karrier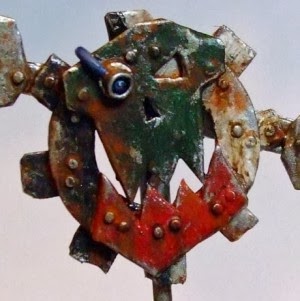 Behold Da Kopta Karrier – an example of how my earlier tutorials and guides on Bell of Lost Souls could be used to produce a monster…

It's been a while since I've done an article for Bell of Lost Souls and I thought it was about time rectified this. After a couple of articles devoted to Nurgle (all hail the Bloated One) I decided it was time to return to the the Ork fold and do a follow up article to my earlier ones. My earlier articles dealt with how I went about looting vehicles and covered a step-by-step guide to this process, these can be found with these handy links… One Meks Guide, One Meks…Part 1, One Meks…Part 2, One Meks…Part 3.
The Mek shed gained a KFF mounted on the roof and a fuel tank for refuelling the Koptas at the rear (along with a hose) Both the KFF and the tank is magnetised.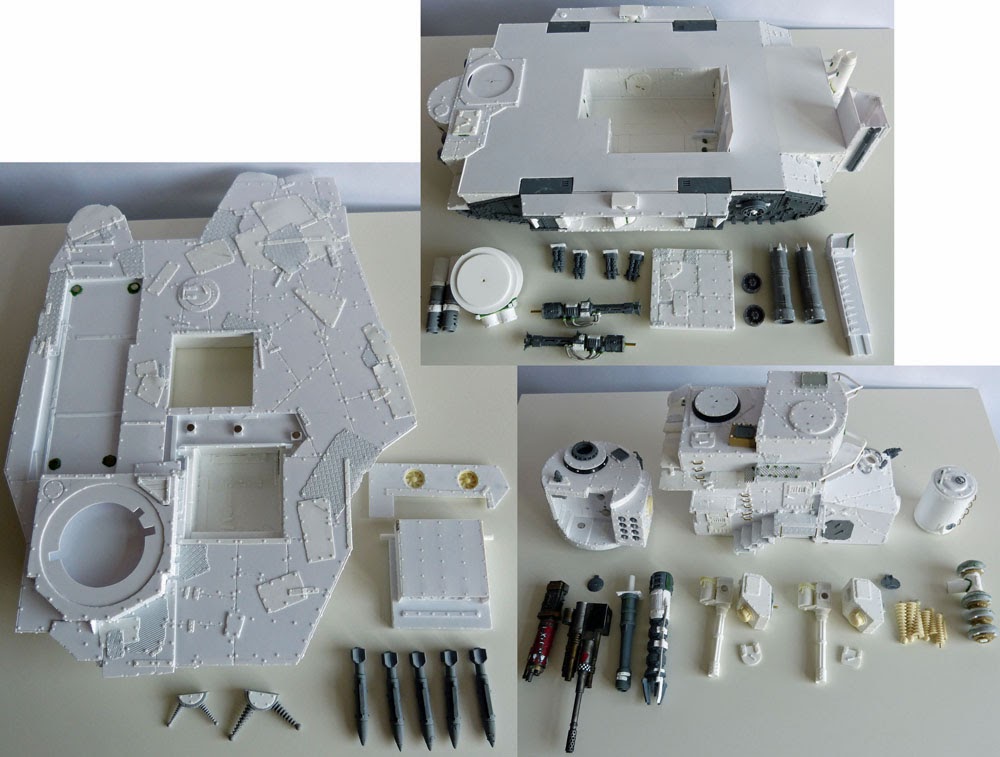 The break down of components.