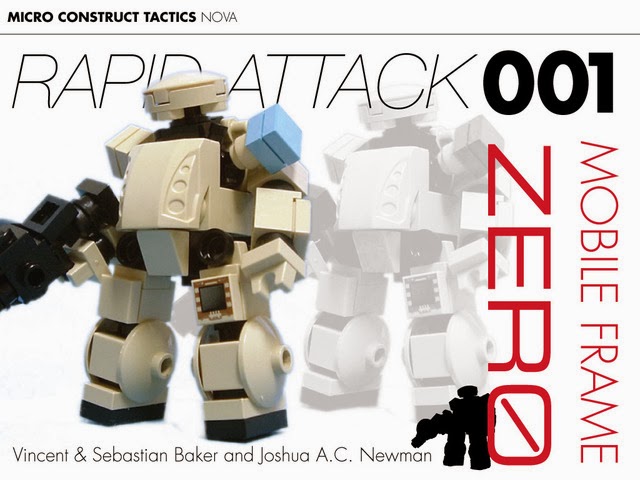 Admit it – you love LEGO, and we already know you love wargames. These two go together like peanut butter and chocolate.
I'd feel confident that anyone who is a part of our coterie most likely experiences nostalgia for the toys of their past, for the creative predecessors that lead us to building and painting 30mm miniatures ad infinitum. For me personally, and most likely to anyone reading this, the LEGO brand is certainly a part of those times.
My formative years were fraught with inadequacies in many forms, but LEGO certainly was never among them, save for the occasional parental admonishment along the lines of "If I step on one more goddamn LEGO, I swear…". Consequently, LEGO has always been something that I reminisce on with an arguably inflated sense of enjoyment. Now in my thirties and with progeny of my own, I still find myself drifting down the LEGO aisle when I can gently direct my family's supermarket trajectory along the desired path.
I suppose that, over the years, I've been searching for an excuse to reengage myself with the LEGO brand. Luckily for me, the clouds parted to reveal Mobile Frame Zero: Rapid Attack, a squad-based game of mecha combat using personally customized LEGO creations. While not officially associated with the LEGO brand in any way, it does a clever job of taking existing hobby materials and incorporating them into their game in the same way that historical rulesets use figures from a variety of manufacturers like Victrix or Perry Miniatures. It's a concept that fires on all cylinders for me, engaging not only the sentimentality of my salad days, but also the creative urges not unlike how I feel about miniatures painting in addition to the strategic elements of miniature and video gaming in general.
Mobile Frame Zero: Rapid Attack is a donationware product that can be found
on their website
in .pdf and the occasional open-minded local game store. The physical rulebook itself is an attractive bit of coffee table trimming. While the book does come it at a rather impressive 235 pages, its typeset is decidedly large. Consequently, even though most of the book itself consists of rules for the game, it still feels rather rules-light in its current form. Thusly, learning how to play isn't terribly difficult.
My first game of Mobile Frame Zero: Rapid Attack consisted of a friend and me controlling five frames per-side, which is a little light, but we felt it important to keep things simple. Despite the commonly expected time drag that a first game with a new system can entail, we finished that game in 45 minutes. So, it plays pretty quickly; I'll count that as a +1.
The game turn itself is an interesting monster. The player that is at the greatest disadvantage in terms of overall company strength (we'll call them "Player A") is always the active player and gets to choose whether to activate one of their frames or pass to the opposing player. This is called "Tactical Order". If Player A decides to activate a frame and attack Player B, after the attack is resolved and the attacking frame finishes its activation, Player B may then choose to immediately activate their frame that was attacked. If Player B does this, it moves the game into what is called "Combat Order", where frames that were attacked get the opportunity to immediately activate or pass, returning to Tactical Order, which allows the player with the disadvantage to continue activating their frames. It may sound a little convoluted, but it becomes fairly expedited once you've played through a few game turns. Mind that Tactical Order can shift mid turn if a frame is destroyed or a station controlled, so it is not always set in stone.
The advantage of the Tactical/Combat Order mechanic is that it keeps all players engaged at all times. There's no sitting around for ten-to-twenty minutes while waiting for your opponent to activate the entirety of their army. It also stops players with an advantage from snowballing hard and fast to a brutal victory since players who are losing the attrition battle always have the initiative.
Company design is another interesting aspect. Their are two types of games: Skirmish and Battle, with Skirmishes being smaller and faster engagements with Battles being slightly larger. To use Battle as an example, in a 2-player game, each player creates a company of 5-8 mobile frames. Each frame may have up to four systems, which are modular components that give your frames certain advantages. These systems are defensive systems, movement systems, surveillance/communication systems, hand-to-hand weapon systems, direct fire weapon systems, and artillery weapon systems. Your combined number of frames and systems are plugged into a formula to determine your overall company strength, which is then used to determine Tactical Order.
Game length is determined using something called "The Doomsday Clock". You place a single d12 or d20 on the field somewhere safe and set it to "11". At the end of every game round, you reduce it by 1. When it reaches "0", the game is over, and the player with the highest score, determined by evaluating the number of controlled scenario markers called "Stations" in addition to the remaining frames you have. The interesting thing is that each player also has the ability to run the Doomsday Clock down by 1 every turn as well. If you have an advantage, it might be in your best interest to run the Doomsday Clock down faster than it would be if you were losing.
Terrain for Mobile Frame Zero: Rapid Attack is also made from LEGO as well. As frames hide behind cover, that cover can often take damage resulting in bricks being physically removed from the terrain piece until nothing is left, another refreshingly cool feature that certainly takes great advantage of the qualities that LEGO has as a miniatures asset.
Overall, I am super-pleased with Mobile Frame Zero. It's a game that manages to hit all the right notes for a miniatures game while also engaging me in ways that I never expected to find. Through websites like
Bricklink
as well as taking advantage of LEGO set sales at a deep discount, I have managed to put together a solid collection of bricks to build from. In terms of investment, players can be looking at around $10 per-frame. Since frames can be built to be fairly modular, this means that owning eight frames will pretty much set you up for life provided you build different system types to customize your frames on-the-fly.
It's a really a fantastic game and should absolutely not, under any circumstances, be disregarded due to its concept. Its rules are far-and-away better than I expected, and are deserving of your attention. Check out their website here and their Flickr Community here. You can also get on their forums here where the game devs are regular posters.