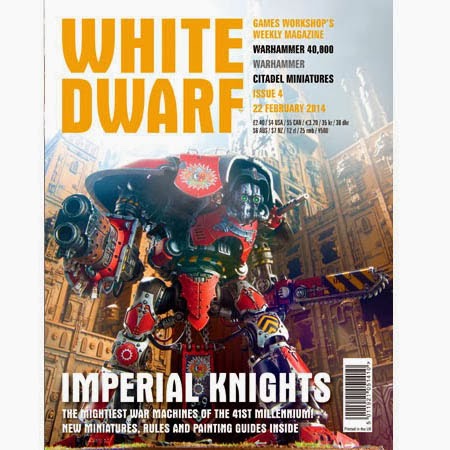 The GW Imperial Knights look to be real winners. You didn't think Forgeworld would stay away did you?

Sources say Forgeword is already well into development of a variety of Imperial Knight add-ons and variant kits.
Look for them to begin with easy to produce weapon add-on kits including:
-Knight Inferno Cannon
-Knight Plasma Cannon
-Knight Power Fist
Then they will move into more elaborate add-on kits including:
Wait for it…
-Chaos Knight
Lancers, Castellans, and Barons would seem like low-hanging fruit in the add-on kit department for Forgeworld but there is no chatter so far.
~What do you think about that! +100 internets if Forgeworld names the "Chaos Knight" the Anti-Paladin 🙂