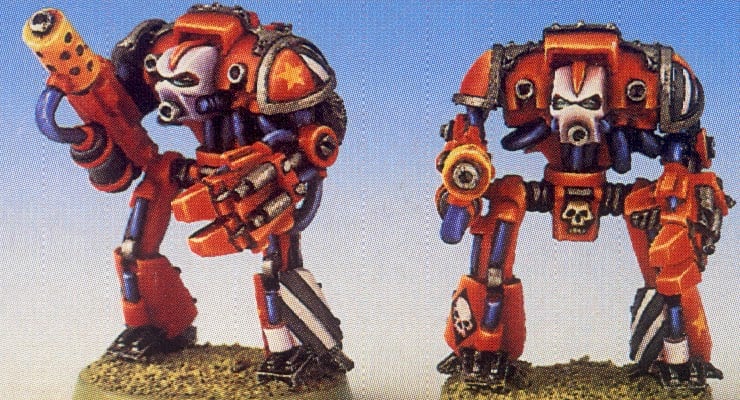 It looks like the Imperial Knights are in warehouses and ready to roll. Here's the latest.
This image has been doing the rounds today: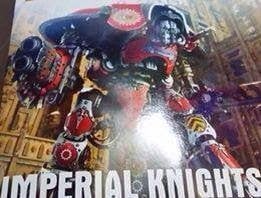 This image first appeared on Facebook within the last 24 hours from a retailer's page taking pre-orders and saying it will be unveiled in the next White Dwarf Weekly.
If you go back and read this Knight rumor description from last week: it pretty much matches up.
So who's ready for that!