Dwarves & Titans? White Dwarf #3 Review (video)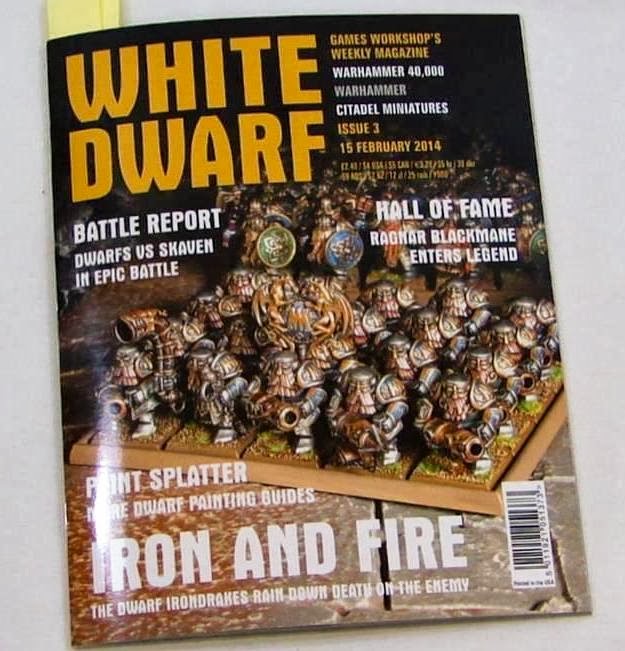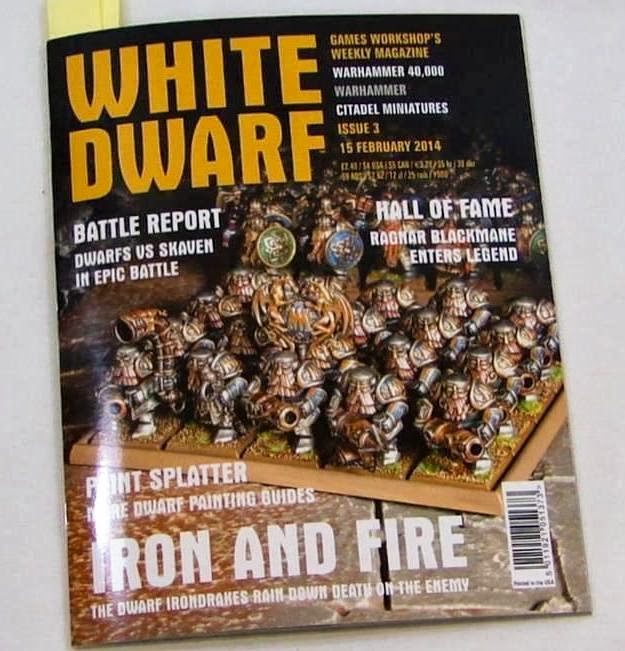 Issue three of the new Weekly White Dwarf is here, and Spoiler Alert there is no mention of a plastic Titan model.

There is however lots and lots about the new Dwarves!
This issue was 32 pages long, and again showcased the new Dwarf model releases, and featured TWO battle reports with them as well.
In case you missed it, the new White Dwarf is now $4 an issue and is set to release four to five times a month.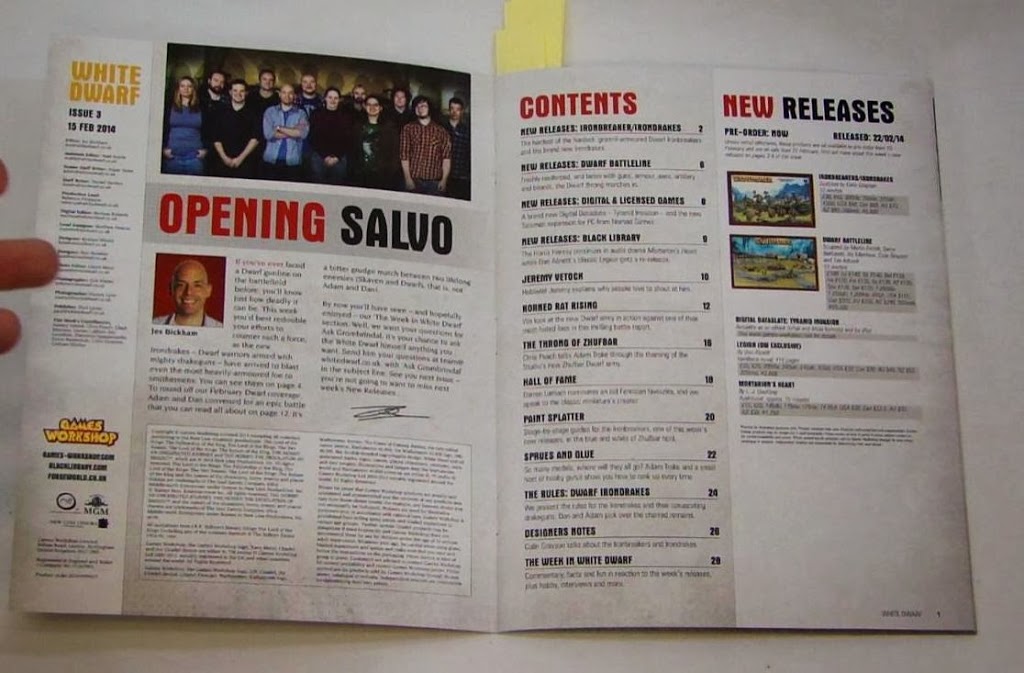 Why the change? Well after the worldwide leak of not only the new Imperial Knight model, but also it's rules, I hope it's not to quash new release rumors (because it didn't seem to work, still).
But it does seem to be a great way to deliver weekly content, and get more hobbyists out to their local stores that is for sure!
Phil Kelly traded off with Jeremy Vetock this week for their running weekly column in here, and again there was a special Paint Splatter article featuring the new Dwarf models as well.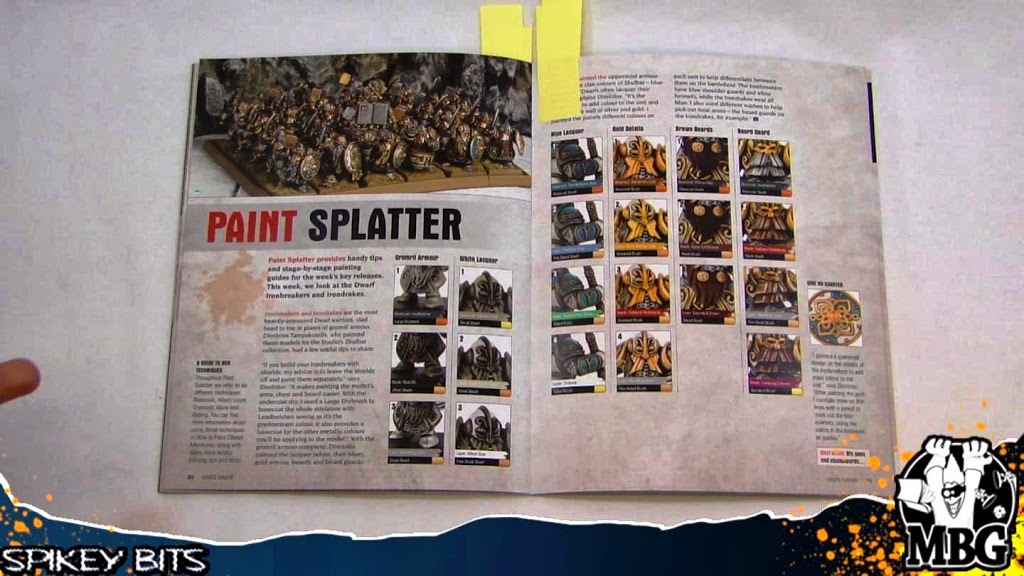 So far for a lot of hobbyists the biggest boon to the new weekly format seems to be the inclusion of an "official" rules section, (that showcases the rules for that weeks releases ahead of the main book release for that faction) but for this week the Dwarf book had already released.
So I think that attraction will perhaps waned a bit as the month's issues progress perhaps?
From a business standpoint the new changes seem to be good at first glance IMHO, but it's unclear how it will work in the long run.
Is this new format for you? Press play on my video review below and find out for yourself! -MBG