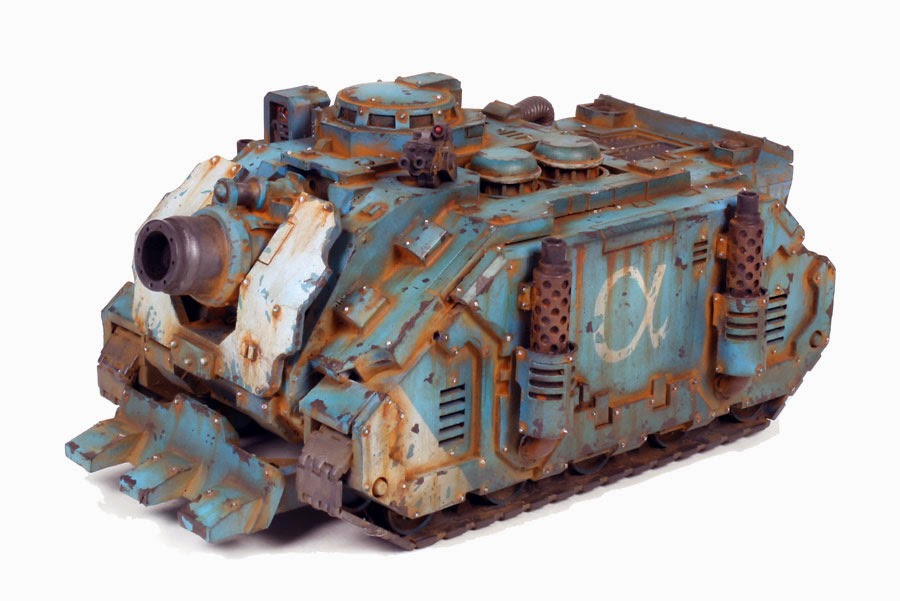 That stunning head-turning Alpha Legion army from a couple weeks back is growing! You won't want to miss the latest recruits from the XXth Legion.

by Littlemen (go see his blog for even more)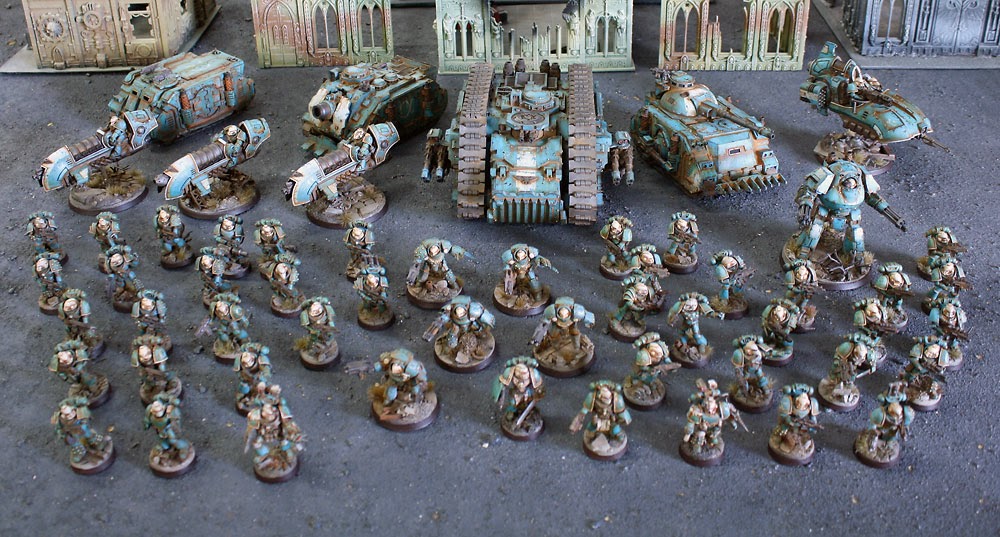 The much requested "army-shot" (2000 pts)
The latest arrivals: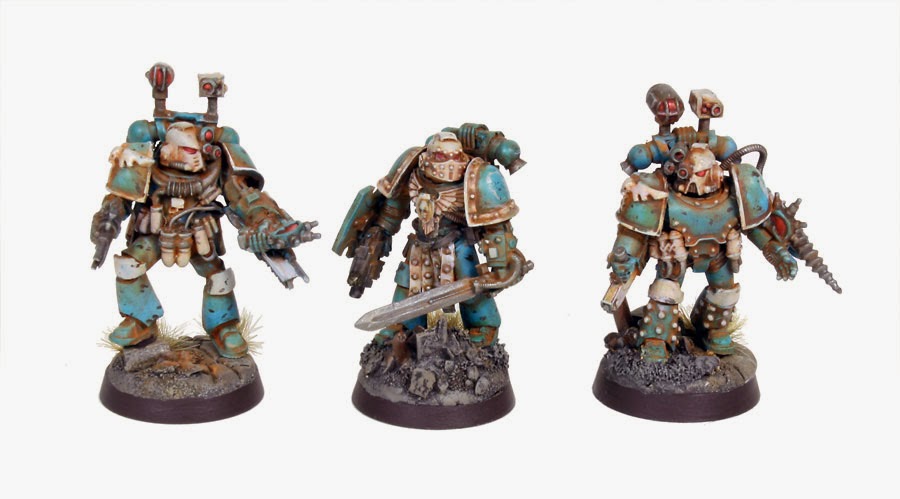 I love a plain non-descript Alpha Legion Praetor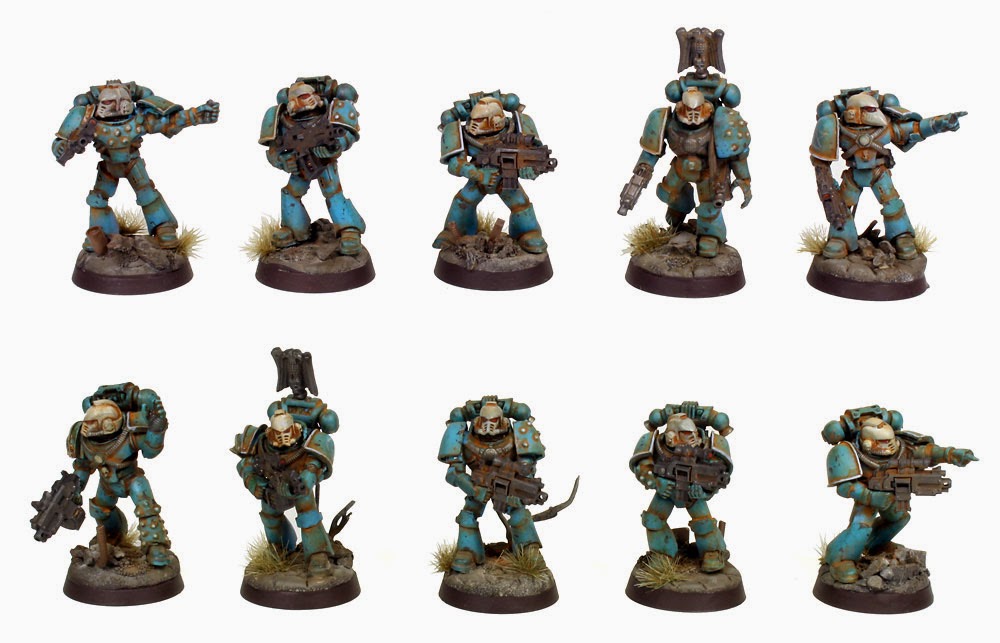 Tactical Marines – or are they?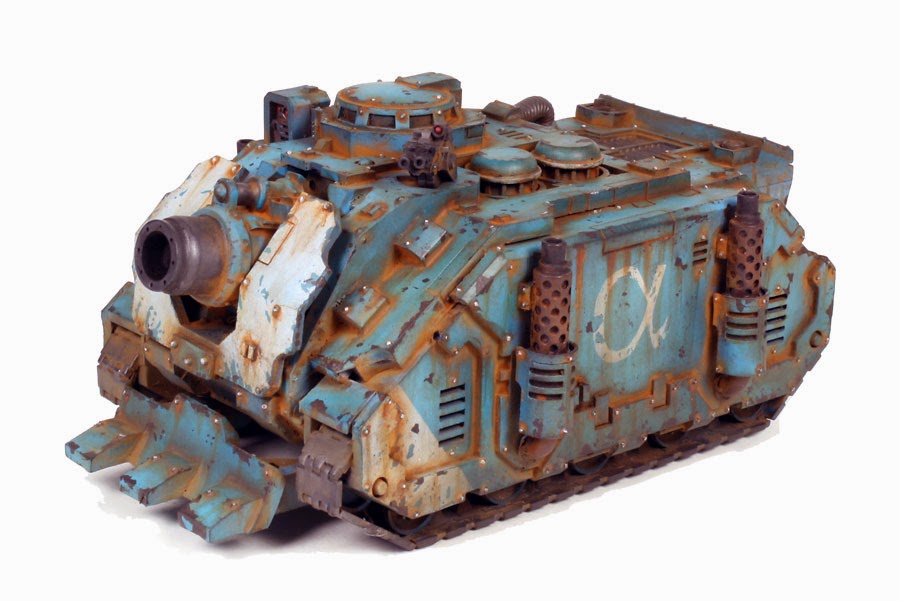 I still insist the rust is an Alpha Legion ruse…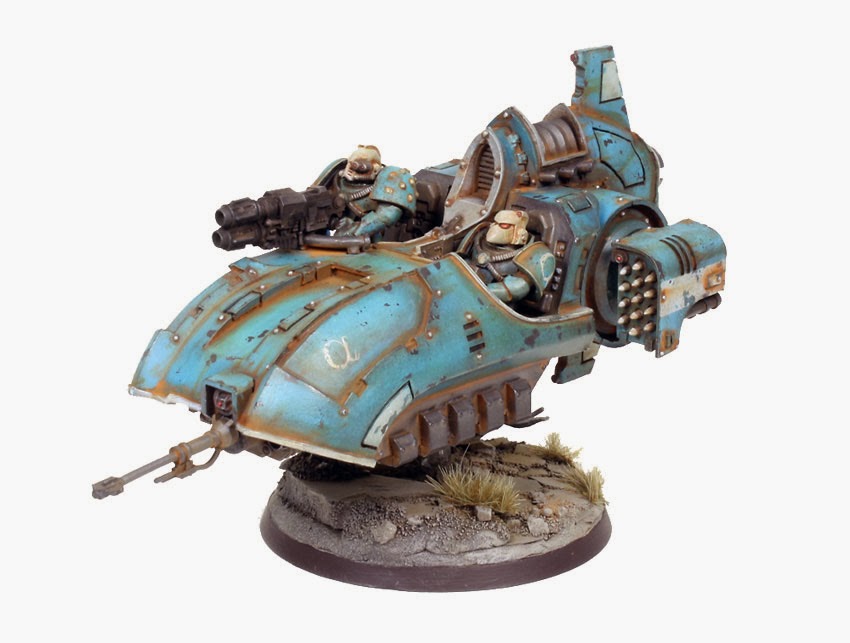 Legion Javelin Speeder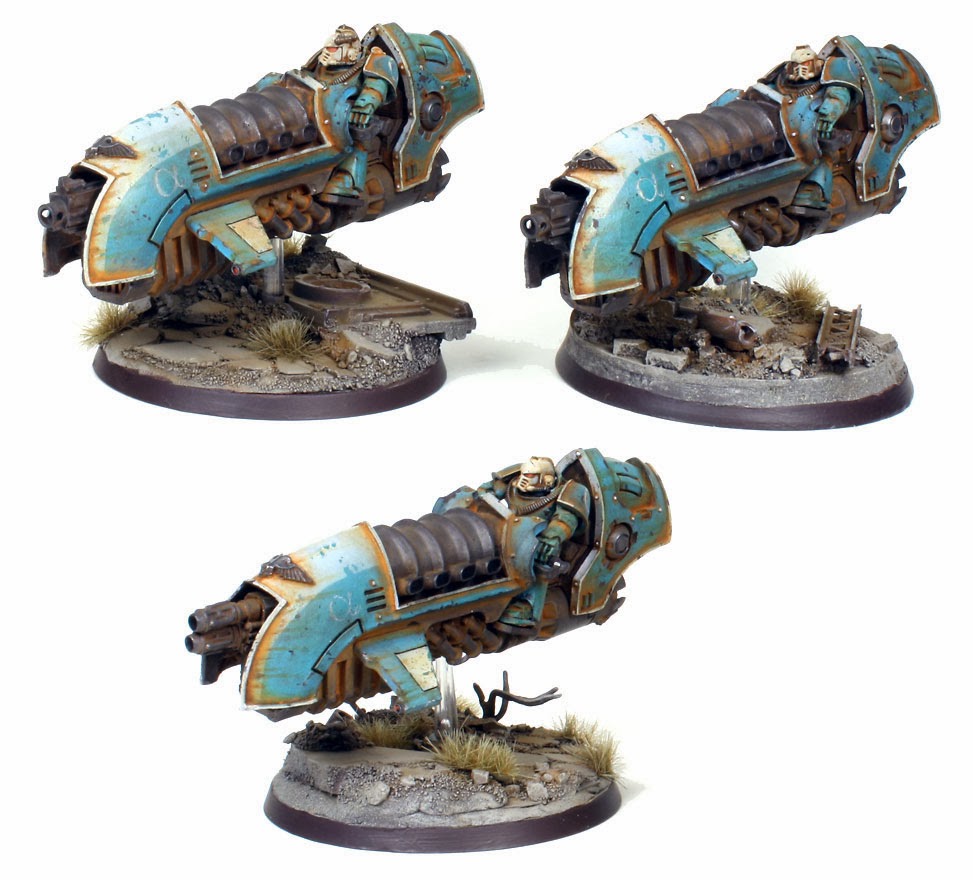 Legion Jetbikers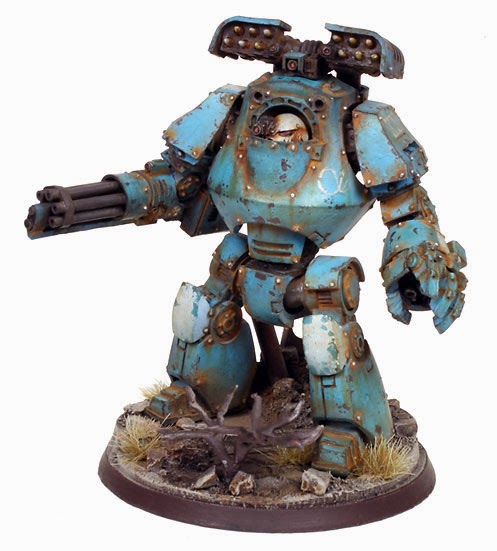 Legion Contemptor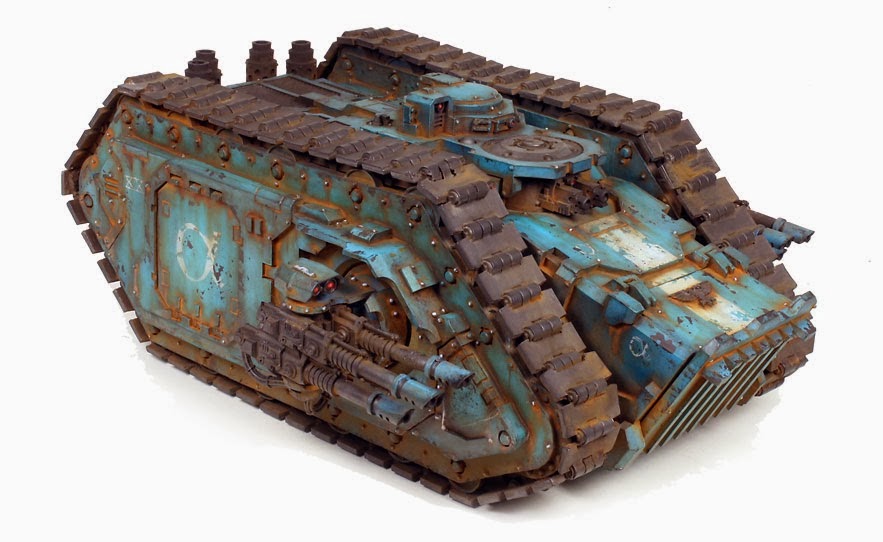 Legion Spartan
Legion Terminators
Now a couple of things here, the light blue with white trim and the understated XXth Legion iconography is just inspired. The weathering normally catches folks's eyes next with that amazing chippped paint technique. The subtle thing is the hue of the rust itself acts as a perfect complementary color for the blue chapter color. Sharp work there!
Now there are some who differing opinions on whether the weathering is just right or goes too far. In my mind we are dealing with the Alpha Legion here – who can tell what is truth and what is battlefield deception…
You can see for yourself if you dare – these babies are headed to Adepticon in a few weeks time.
I am Alpharius! I am Alpharius! I am Alpharius! I am Alpharius! I am Alpharius!