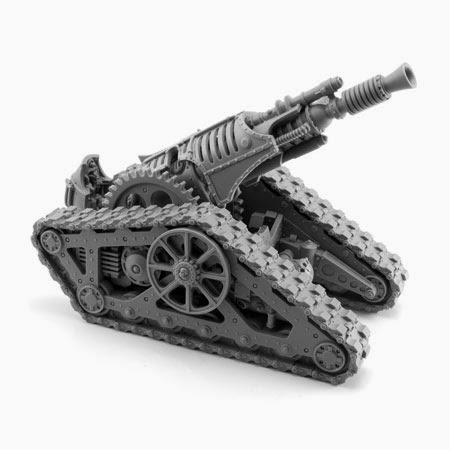 Forgeworld threw the covers of their promised Ad-Mech vehicle today. Get a load of this!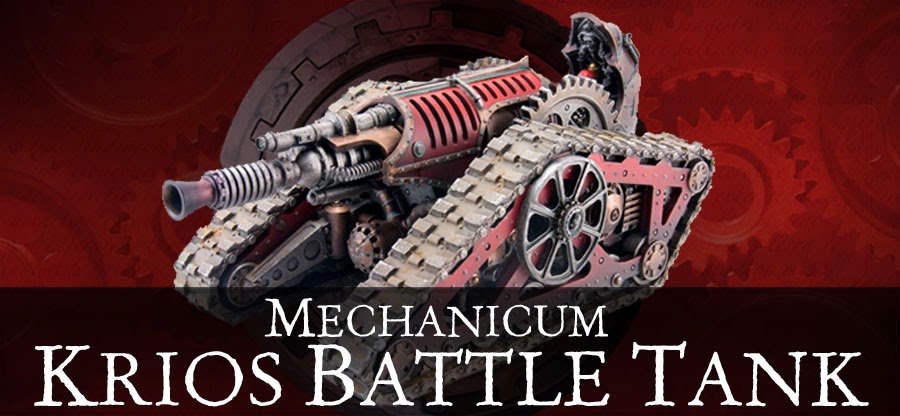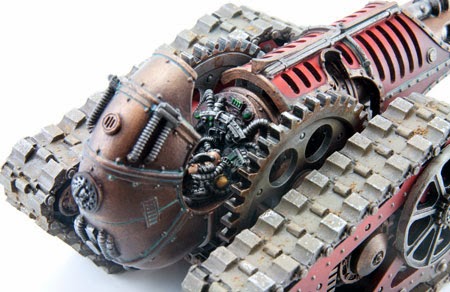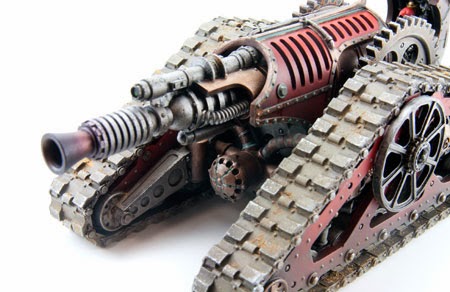 The Krios Battle Tank is a vehicle of arcane and ancient design that fulfils a tactical role within Mechanicum armies similar to that of the Predator tank more widely used by other forces of the Imperium. Its durability is provided by interlocking defensive energy fields, rather than physical armour, lending it a deceptively skeletal appearance.

The most common armament mounted upon the Krios is the lightning cannon. This configuration takes advantage of the tank's powerful on-board reactor's vast energy capacity to create a laser-path guided electromagnetic beam, able to vaporise flesh and rupture heavy armour with ease.

The rules for the Mechanicum Krios Battle Tank, as well as many other exciting new models, can be found in the forthcoming The Horus Heresy Book Three: Extermination.
~That may be the most steampunk mini GW has ever put put. It looks like it rolled right out of Dystopian Legions. Love it, hate it?