New Helbrute & Warzone Damocles – White Dwarf #7 Review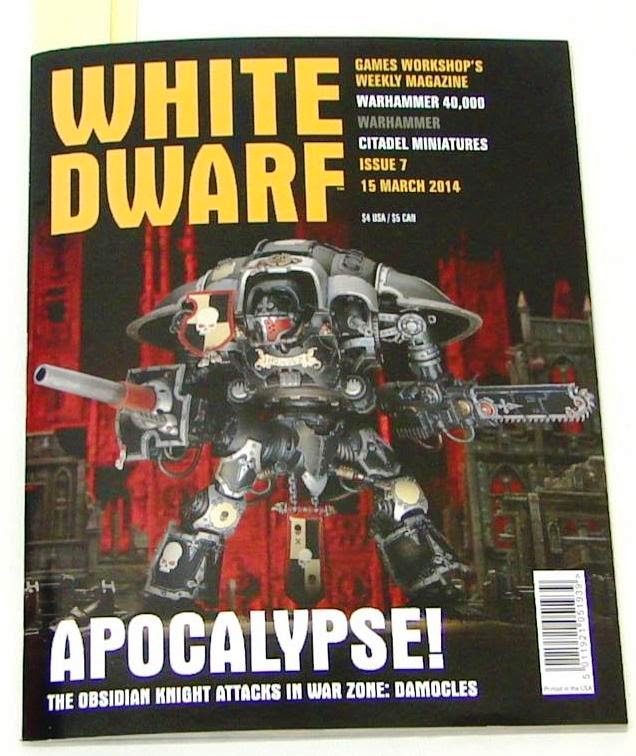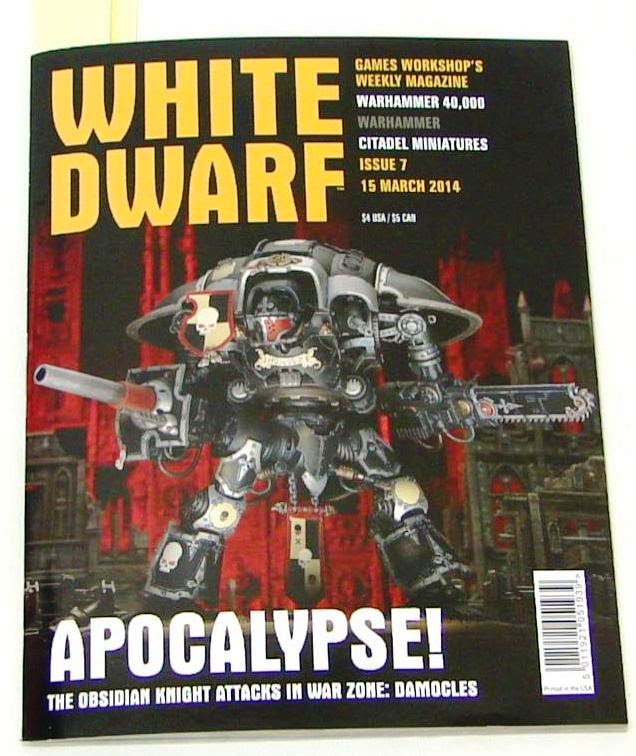 The Knights have their own formation, and the Helbrute has landed!

The newest Weekly White Dwarf is here, and while it wasn't one of the better issues so far, it was great to see more on the new Helbrute!
As for the White Dwarf itself, once again this issue was 32 pages long, and of course showcases the new Hebrute, plus features more coverage on the Imperial Knight model and Warzone: Damocles.
In case you missed the news last month, White Dwarf is now $4 an issue and is released weekly four to five times a month.
This issue is numbered #7 and dated March 15, so it appears we'll have tons more of White Dwarfs this year alone!
As for the new format itself,  it seems to have been universally accepted by both customers and store owners as it's a great way to get more people in the door each week, and grow the hobby at the same time.
This week's Paint Splatter article was a little lackluster in my opinion as last week's seemed to be a tad bit more informative.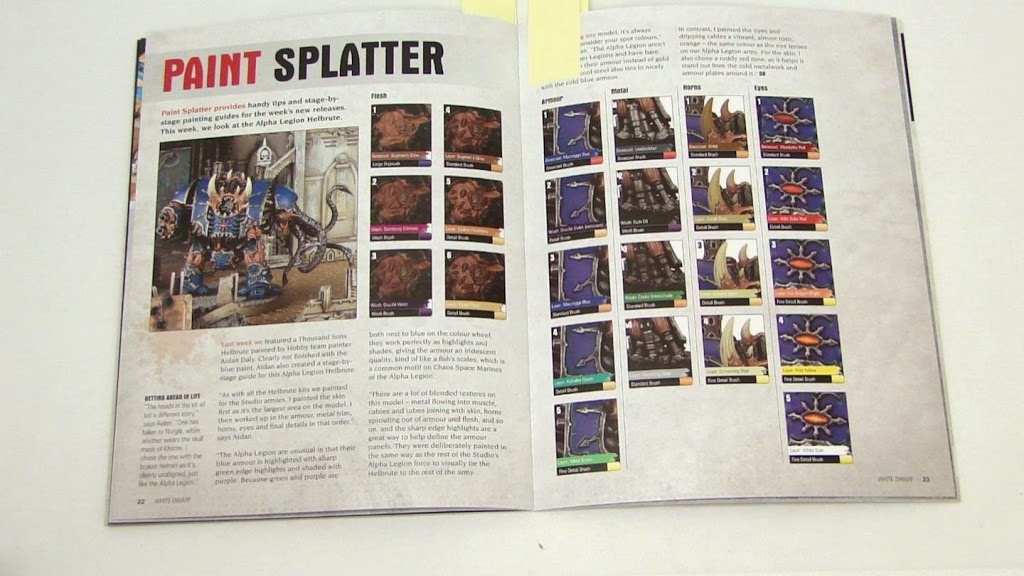 However,  in a surprise move there the Greater Flamer of Tzeentch model from the Burning Chariot kit got an "official" rule, and they showcased the new Imperial Knight Formation for Apocalypse as well. Hurrah rules!
Is this issue of White Dwarf for you?  -MBG