Ork Gorkanaut – An Interior Look & Some Stats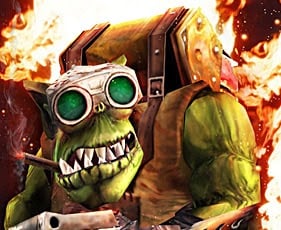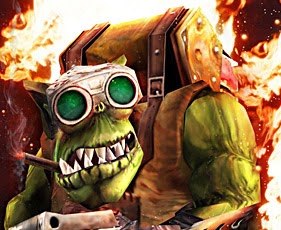 Today the beans are spilling on the upcoming Ork Gorkanaut. Lets take a look inside, and see some rules!
Bringing you up to speed:
White Dwarf 18's cover says: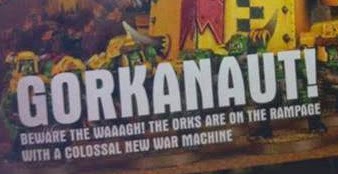 GORKANAUT!Beware the Waaaggh! The Orks are on the rampage with a colossal new war machine!
And here is a look inside the beast;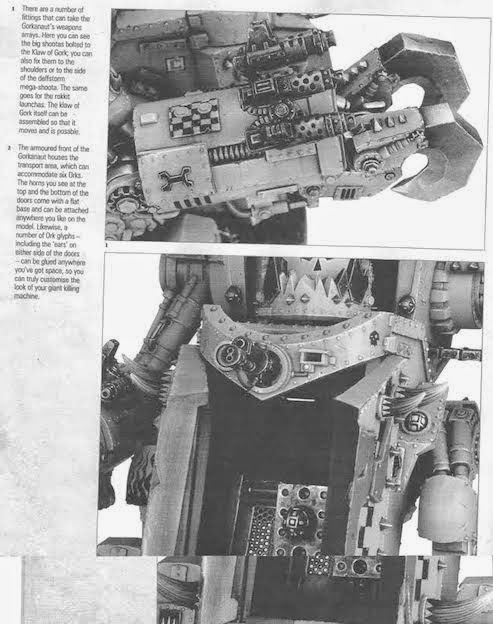 So that gives us some details – like Transport Capacity:6, and multiple weapon options.
~If you listen closely you can almost hear the WAAAAGH!