Ork Gorkanaut – Vehicle and Weapon Stats!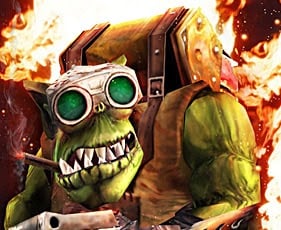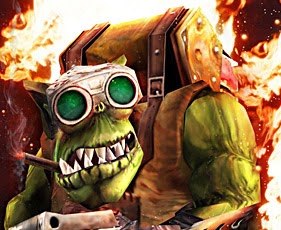 Today the beans are continuing to spill on the upcoming Ork Gorkanaut. Lets take a look at the rules side of things: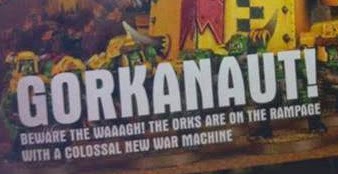 images/info via LaTaberna and Grot Orderly
First up – Weapon Stats:
Deffstorm mega-shoota: R: 36″ S:6 AP:4 Heavy 3d6
Kustom mega-kannon: R: 36″ S:8 AP:2 Heavy 1 Blast , Gets Hot
Klaw of Gork: R: — S:10 AP:1 Melee, Concussive
Grot Riggers: It Will Not Die
Morkanaut Vehicle Stats:
WS:4 BS:2 S:8 F:13 S:13 R:12 I:2 A:4 HP:5
Vehicle, Walker, Transport
2 Twin-linked big shootas
Kustom Mega-blasta
Kustom Mega-kannon
2 Rokkit launchas
Klaw of Gork
Transport (6)
1 Access point (front)
Options:
KFF
Extra Armor
Grot Riggers
Subscribe to our newsletter!
Get Tabletop, RPG & Pop Culture news delivered directly to your inbox.
~If you listen closely you can almost hear the WAAAAGH!